NCAA looking slow down up-tempo offenses?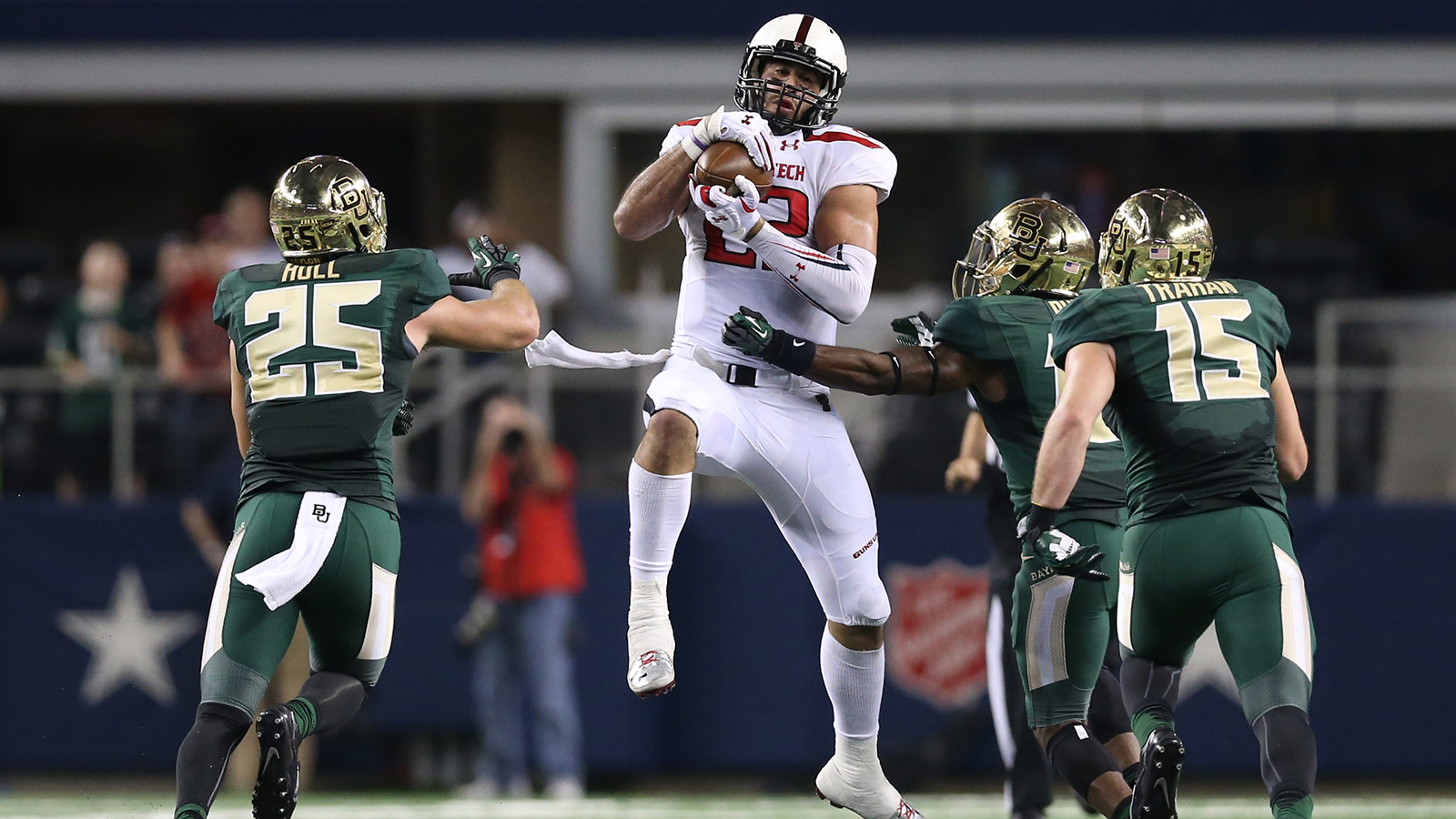 One of the most hypocritical organizations in the world, the NCAA, is at it again. Under the guise of player safety in college football, a committee has recommended a rule change that would force the offense to wait until there are 30 seconds left on the play clock to snap the ball.
And you'll never guess who showed up in Indianapolis to advocate for this rule change. None other than Alabama coach Nick Saban and Arkansas coach Bret Bielema. You might recall Saban's comments last year about his defensive linemen not being able to get any rest between plays. Coaches such as Texas Tech's Kliff Kingsbury who subscribe to no-huddle, high-tempo offenses quickly countered Saban's complaints. They said it was up to defensive coaches to devise strategies to slow down those offenses.
But hell hath no fury like Saban coming off a two-loss season. He obviously made an excellent, if self-serving, speech to a committee that's curiously devoid of fast-break coaches. When Air Force's Troy Calhoun is running the show, you don't exactly think about high-speed offenses. Calhoun also had help from the head coach at Southwest Baptist University, which is located in Bolivar, Mo.
Coaches across the country were caught completely out off guard by this rule proposal Thursday. Cincinnati coach Tommy Tuberville, the president of the American Football Coaches Association, said no one mentioned it during a recent session. Art Briles joined us on 103.3 FM KESN yesterday to voice his disapproval. Briles wondered why this committee didn't produce any hard data to back up its assertion that a rule change would limit injuries.
Briles and Oklahoma State coach Mike Gundy said they couldn't understand why the NCAA would want to make a significant change given the unbelievable popularity of college football. Texas A&M coach Kevin Sumlin had a strong take when he joined Scott Van Pelt and Ryen Russillo on Friday.
"There's a couple of problems. There's also another side to this whole issue," Sumlin said. "When it comes to player safety, I don't think you can find a coach in college football that doesn't make that paramount. There's no evidence out there that suggests that this is a player safety issue. Everything is done within the rules of the game. And coaching and creativity matter. And to be able to limit the amount of creativity that goes into the game, I think that's bad for the sport. There's all kinds of inherent problems with this rule. They call it offense and defense for a reason. In no way should the defense be able to dictate the pace of the game. The advantage offensively is to know where you're going. Defensively, the advantage is being able to move any, or all 11 of your players, right before the snap of the ball. There are plusses and minuses to a no-huddle, up-tempo offense. How this proposal came about without the other side of the issue being able to speak to the committee. And that's a concern. Three of the four coaches in there, I think Arkansas was 121st in the country in snaps per game; Alabama was 116th in the country in snaps per game; Air Force was 104th. To say there's no agenda here, you gotta question that."
Everyone of course has an agenda in this argument. But the coaches on the high-tempo side are right to question how this proposal could appear out of nowhere. And it's laughable for Saban or Bilelma to suggest they are simply acting in the best interest of player safety. They are acting in the best interest of their win-loss totals.
This is another reason why folks like Big 12 commissioner Bob Bowlsby would like to restructure the NCAA. It's a dysfunctional organization that isn't equipped to handle a multi-billion dollar business. You don't send Calhoun and a handful of other coaches into a private meeting to decide what's best for the entire country.
Saban and his slow-down disciples tried to pull a fast one. But fortunately, there were plenty of coaches willing to call his bluff.