NCAA denies Dorial Green-Beckham immediate eligibility at Oklahoma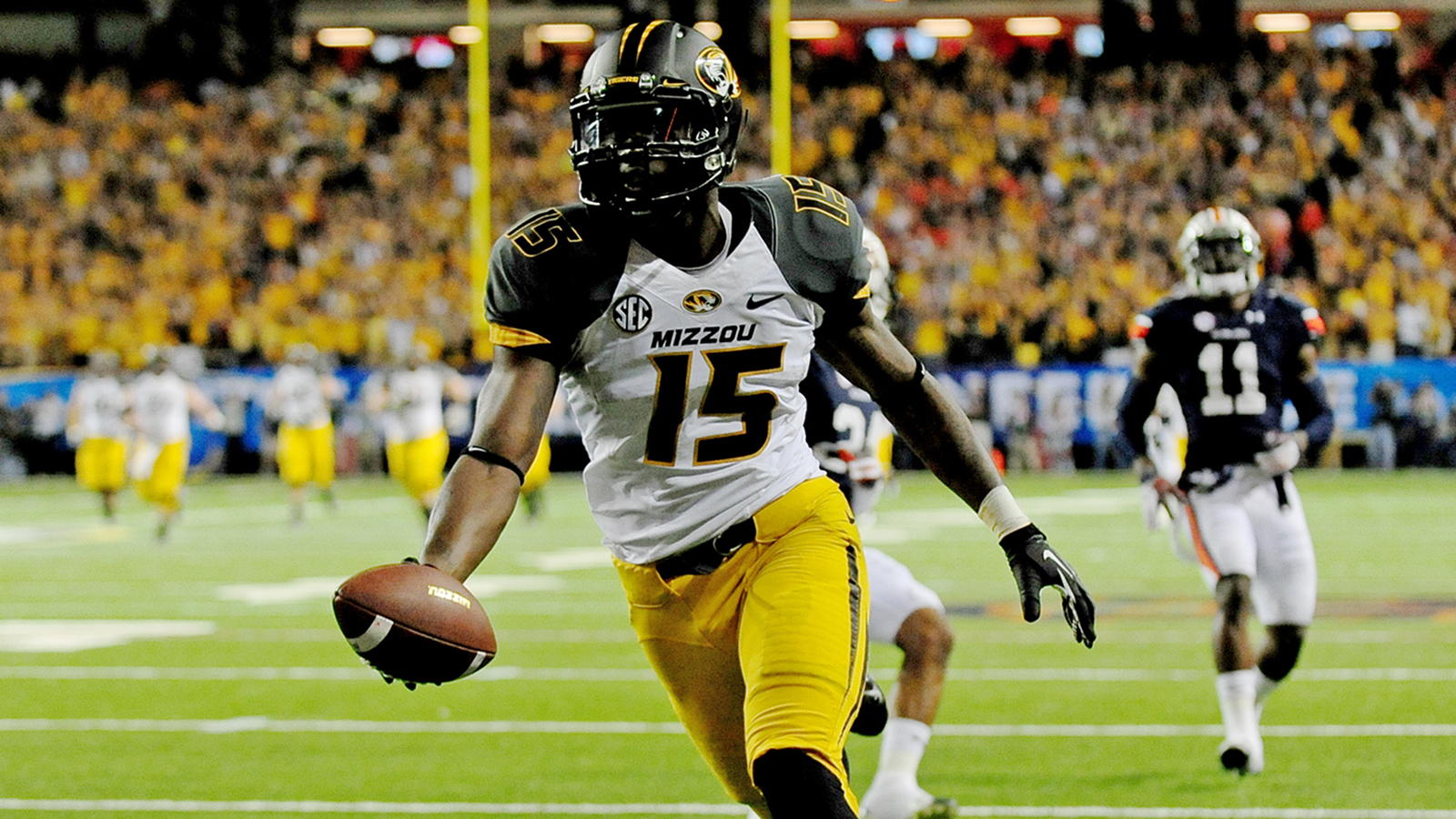 Dorial Green-Beckham won't be playing for Oklahoma in 2014.
The NCAA denied Green-Beckham's waiver for immediate eligibility on Friday evening. The former No. 1 recruit transferred to OU in July after being dismissed from Missouri in April.
"The University accepts that decision and will continue to provide the appropriate assistance to Dorial, just as it does with other students, in helping him grow personally from the many opportunities available to him at OU," Oklahoma said in a release.
He hasn't exhausted a redshirt year, so he'll have two years of eligibility remaining when the 2015 season begins. Green-Beckham, however, will be draft-eligible after the 2014 season. He reportedly agreed to play at least one season at Oklahoma when the Sooners brought him into the program, but would not be obligated to do so.
Green-Beckham was dismissed after allegedly forcing his way into a Columbia, Mo. apartment and pushing an 18-year-old female down "at least" four steps. He was not charged for the incident, but the victim told police she chose not to press charges out of fear for "media and community backlash."
That incident followed two marijuana-related arrests.
Oklahoma filed an appeal using a rare "run-off" waiver, a new rule installed by the NCAA to protect athletes who are pushed out of their programs, but waivers are only approved if "the student-athlete would not have had the opportunity to return to the previous institution's team for reasons outside the control of the student-athete."
Green-Beckham was the highest-rated prospect in Missouri history and amassed 87 receptions for 1,278 yards and 17 touchdowns in two seasons.