Murphy makes return trip to Texas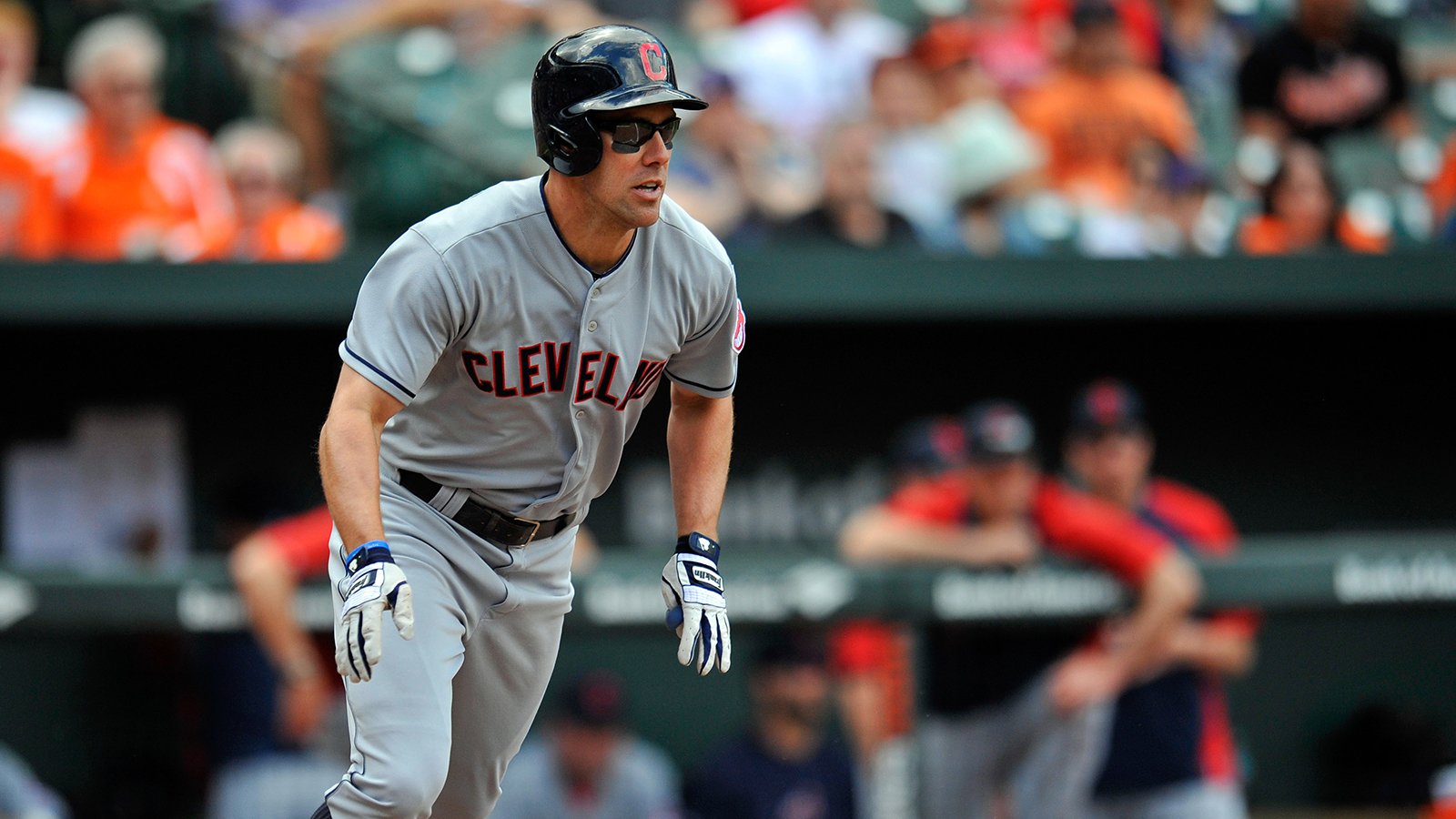 ARLINGTON, Texas -€" There was never any doubt what kind of reception David Murphy was going to get when he returned to Globe Life Park as an opponent.
Of course fans cheered Murphy, whose seven-year career in Texas was marked by solid play on the field and his affability off it.
Murphy, who left Texas to sign with Cleveland in the offseason, came into Friday night's game feeling good about is play (.280 average, five homers, 34 RBI) and about his six-year stay with the Rangers.
"It's strange," said Murphy, who batted .275 with 362 RBI during his time with Texas. "A lot of good years here, a lot of great memories. Walking out of the clubhouse down the tunnel is weird. Change is pretty much inevitable in this game. There are plenty of superstars that are fortunate enough to stay with one club for a long time but most guys are going to at least play for different teams through the course of their career. I'm very happy with where I'm at."
Murphy didn't venture into his old clubhouse but did spend time in pre-game workouts Friday mingling with old teammates and coaches.
The Texas native said he and his family have adjusted to living in the Cleveland area. Murphy said he would have welcomed a chance to stay in Texas, but he's adjusted well to his new team and producing at the plate as well.
"Spring training felt just like last year I went up the plate and felt uncomfortable, I felt clueless," Murphy said. "Then one day I stepped in the cage and the feel was kind of back. Some days it's there and some days it's not. That's the way baseball goes. After what I experienced last year I'm content with where I am right now."
While Murphy is no longer with the Rangers, he's been keeping up with the doings of his former team. Just like everyone else, he's stunned by the amount of injuries Texas has endured this season.
"That's obviously terrible luck," he said. "It's kind of something similar to what we were going through last year but I feel like this has overtaken it. Basically you're talking about almost an entire starting rotation on the DL. It makes it tough to win. They're a talented bunch. They're not a group that anyone is going to count out."