Motivation could be key to Cotton success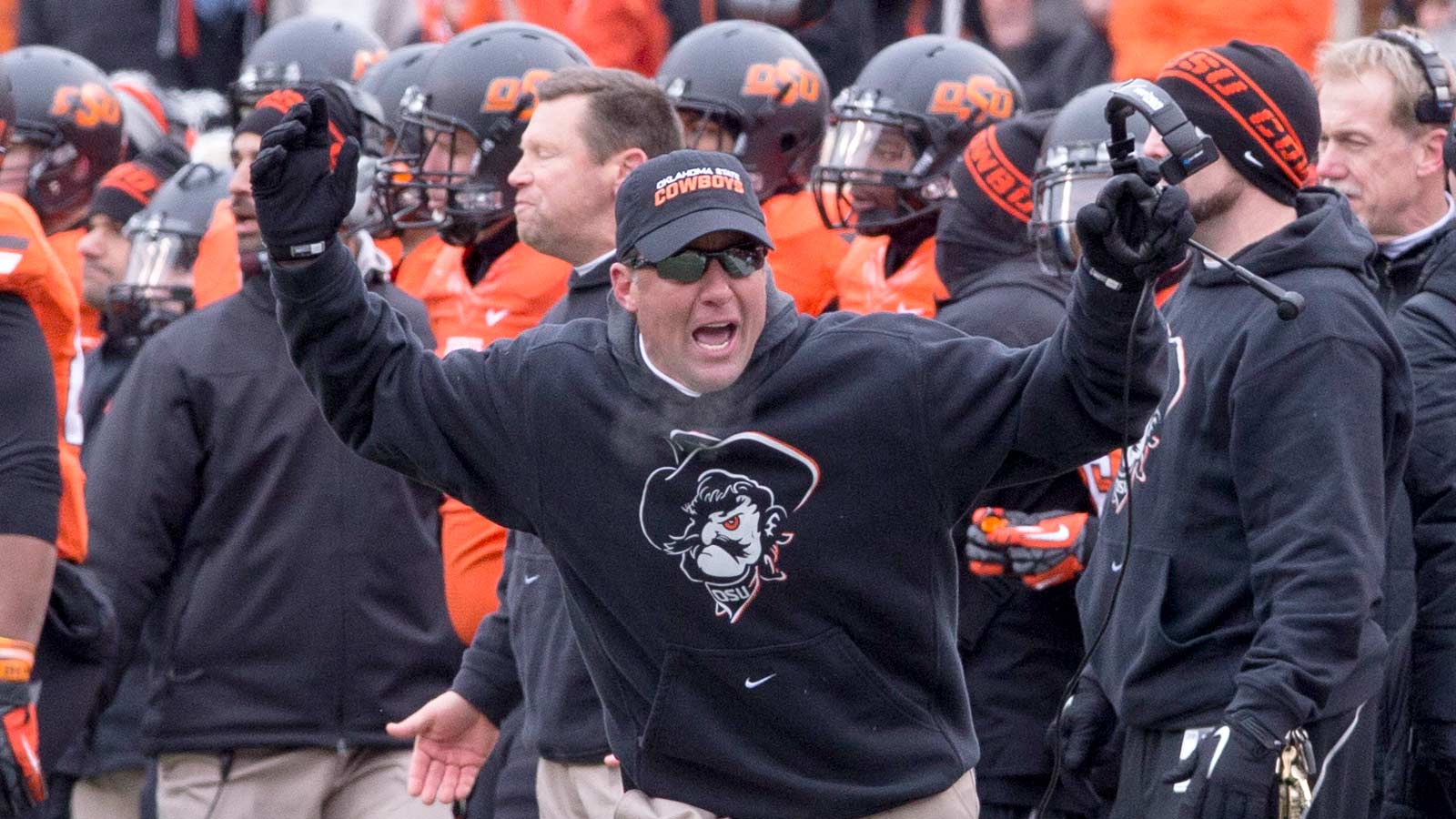 ARLINGTON, Texas — Give Oklahoma State head coach Mike Gundy and Missouri head coach Gary Pinkel credit.
They've said all the right things leading up to Friday's AT&T Cotton Bowl at AT&T Stadium.
The coaches, along with the players for each team, have talked about how great they've been treated by bowl officials. They've talked about the tradition of the bowl. They've talked about how the game is BCS-like because of the build up to the game.
But bowl games are often decided by which team is the most motivated and that's a huge question for both of the Cotton Bowl teams. While the game is BCS like, both teams had real BCS bowl hopes less than a month ago only to see them go away with losses to Oklahoma (for Oklahoma State) and Auburn (for Missouri).
Getting up to a game that has a BCS feel without being an actual BCS game will be key and both teams know that.
"The coaches did a good job of kind of getting us away from the game for a few days after we played OU and letting us all relax and get that game out of our minds," Oklahoma State quarterback Clint Chelf said. "After that, we came back and we knew we were going to play a tough opponent in Missouri and so we had to move on quickly. We're certainly motivated. Any time you have 28 seniors, you want to go out and win your last game. I think we all understand that. The younger guys, it's a big point with them that they want to send us out with a victory. I think we're extremely motivated."
Helping that motivation is the fact that both teams still have plenty to prove too.
The game is a matchup pitting teams from the best conference in the country (the SEC) and a conference that believes it belongs in that conversation (Big 12). It also pits teams that despite lofty national rankings (eighth for Missouri, 13th for Oklahoma State) still have questions about how good they really are.
Missouri (11-2) wasn't even ranked when the season began and Oklahoma State (10-2) stumbled early in the season with a shocking loss to West Virginia. The Cowboys must regain their focus after having a seven-game winning streak snapped with a stunning 34-24 loss to Oklahoma with Big 12 title on the line.
"To end the season with 12 wins it would be really special for this team after last year finishing 5-7," said Missouri defensive end Michael Sam. "Being 11-2 right now, and going to the Cotton Bowl, winning would be a huge finish for us and for this senior class who got us back on the winning track."
One angle both coaches have downplayed is the SEC vs. Big 12 matchup. The SEC is 5-1 this bowl season and has a team playing for the national title. The Big 12 is 2-2.
The Tigers are in a unique spot because two seasons ago they could have represented the Big 12 in the game. But now getting caught up in a which conference is better debate would take away from the game preparation and both believe that's more important than conference bragging rights.
"The SEC is a great league," Pinkel said. "The only comment I ever made was we had great teams in both leagues. In my opinion, there were more great teams (in the SEC). We have 14 teams now in our league, and that was it. They (the Big 12) have got great coaches. The great teams are great teams regardless of what league they're in. So the Big 12 is a great conference; so is the SEC."
Gundy didn't buy into the conference showdown either.
"I guess from a media and a fan standpoint, I should say yes," he said Thursday morning. "But I hate to say that — you know, every game I said, 'This is a big game for us.' And I said this throughout the year in the media. And I may not be stimulating enough interest out there. But no matter who we're playing, we ask our coaches and our players to commit to preparation for every game and the SEC and the Big 12 obviously are very strong conferences that have had tremendous success over the last six, eight years."