Moreland ready to embrace new role with Rangers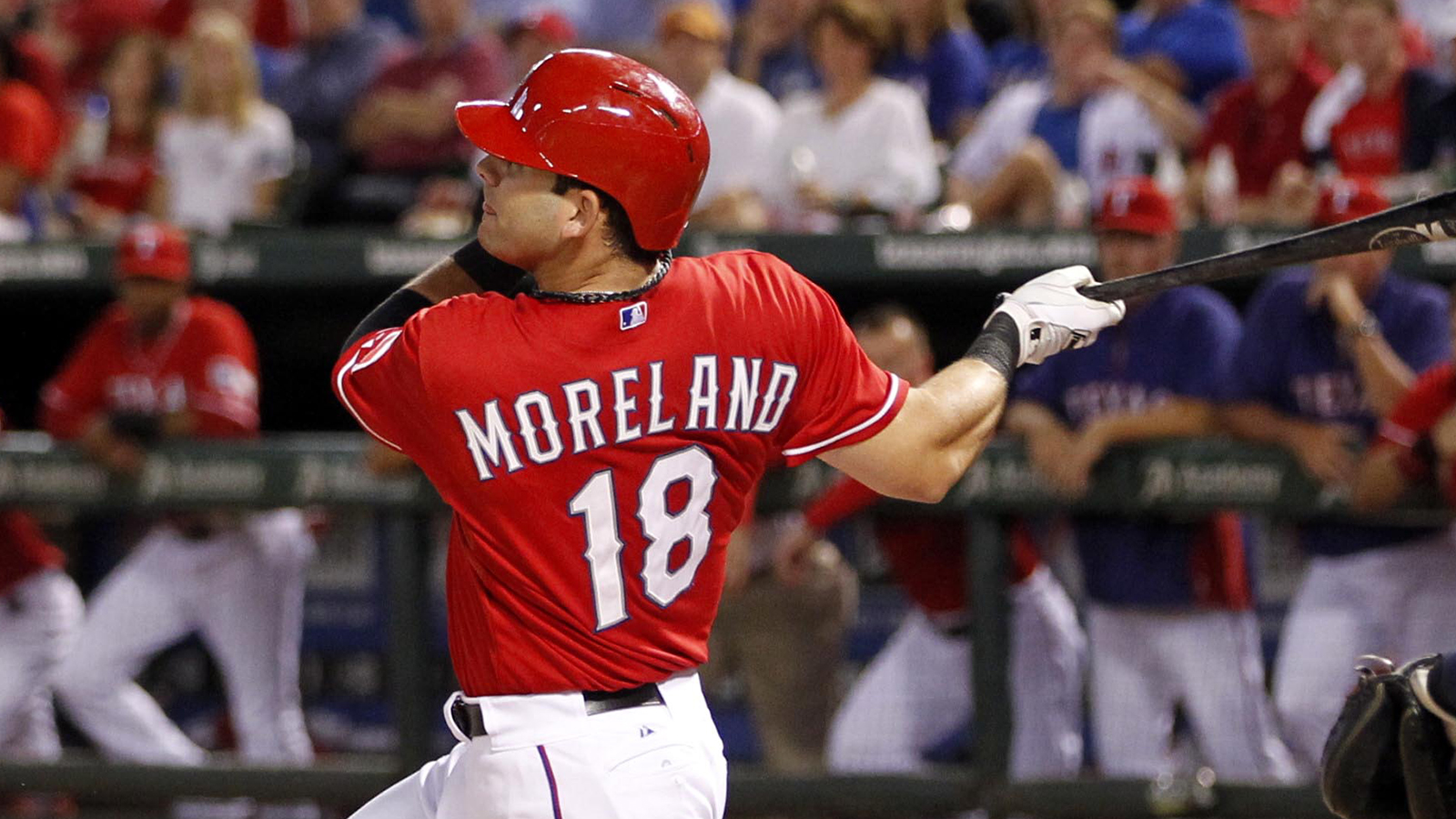 No Texas Rangers player has been impacted more by the offseason than Mitch Moreland.
Moreland, the primary first baseman for the Rangers last season, lost that role when the club traded for Prince Fielder. A chance at lots of playing time in the outfield went away when the Rangers signed free agent Shin-Soo Choo.
Now Moreland is preparing for a season in which he'll be vying for at-bats as a designated hitter, backup first baseman and in the outfield. It's a big adjustment but one Moreland is ready for.
"I'm just going to try and go out and prepare for anything and everything," said Moreland, who was part of the team's winter caravan stop in Frisco Sunday. "I'll work at those spots when they tell me in spring training and prepare myself as best I can and be ready for the season."
It would help Moreland's cause if he could find some consistency. Moreland had 48 extra-base hits in 2013 but batted just .232 despite career highs in games, doubles, homers, RBI, walks and total bases. He's also been on the disabled list each of the last two seasons.
Moreland knows consistency is the key.
"I felt like, especially my first half (in 2013), was pretty good," he said. "I struggled a little bit in the second half, but that's part of the game. It's going to happen I'm going to try and learn from it and try to get better from it. You can find some positives and negatives. You try and build on the positives and fix the negatives as best you can."
Moreland realizes the club did what it had to in the offseason to try and improve. Moreland, who made his Texas debut in 2011, hasn't changed his outlook towards the season despite a different role.
"They've definitely made a lot of moves and been very active this offseason," he said. "From what I know right now, I'm still here and still a Texas Rangers and happy to be here and looking forward to the season."
If Moreland is still with the club when spring training begins next month, he'll be busy in Surprise. He heard from assistant general manager Thad Levine and manager Ron Washington this offseason and both told him to be prepared for everything this year.
Moreland has 32 starts in the outfield in his career, with all of them coming in right field. He's also started at designated hitter 13 times. He'll likely add to those totals in 2014.
"I've always tried to work hard and get myself into shape and be ready for any position," he said. "It's fun (to play different positions). I did it coming up. We had Chris Davis and Justin Smoak and I played outfield then and maybe even more outfield than first base in the minors. With a little bit of work, I can get back out there and hopefully pick up on it quick."