Moreland ankle injury adds to Texas woes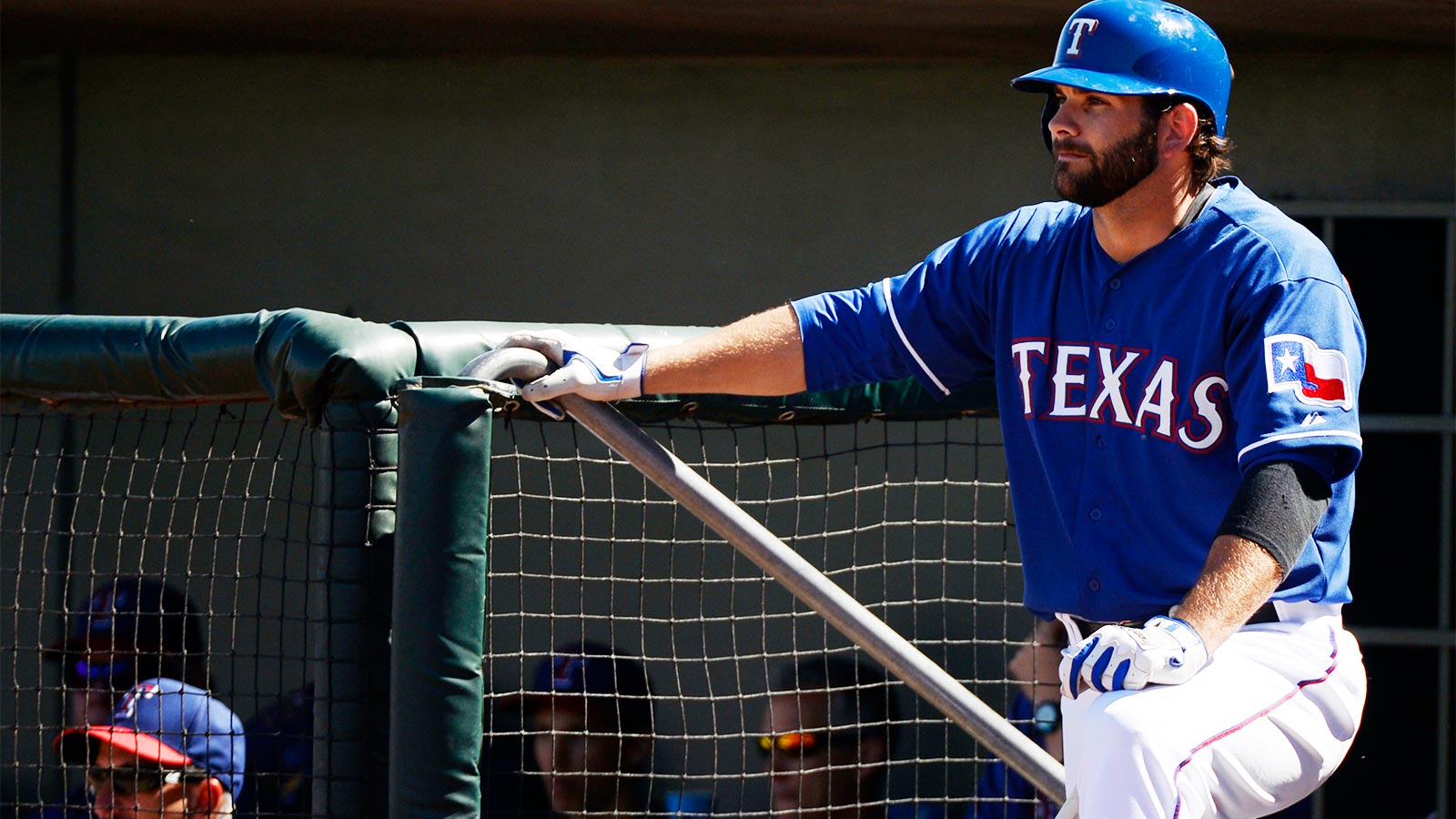 ARLINGTON, Texas – At some point the hits will stop coming for the Texas Rangers on the injury front.
Unfortunately for the Rangers they haven't reached that point yet.
First baseman Mitch Moreland will undergo left ankle reconstruction surgery Wednesday and is expected to miss around three months.
Moreland has been trying to play with a bad ankle all season and received a pair of injections. But it got to the point where Moreland was having pain just standing.
"It's been pretty tough," Moreland said. "I've fought through it, even from spring, and had some ongoing issues during the season. It's to the point where I'm hurting the team, hurting myself trying to go out there trying to make something happen. There's no lower half and I'm doing everything I can trying to battle through it. It's to the point where it's affecting me trying to go out and play."
Moreland knew surgery was in his future but was hoping the injections would help him get through the season. But he sprained his ankle in a late April series in Seattle and it's been downhill from there. The second injection Moreland received only provided about five days of relief.
Now a Texas team that is already without Opening Day first baseman Prince Fielder is once again scrambling to fill an injury hole. Donnie Murphy made his second career start at second Sunday and the club will make a roster move Monday. Jim Adduci, who was playing first base on a rehab assignment for a fractured left little finger, left Saturday's game after hurting the finger again so he's not an option. Catchers Chris Gimenez and Robinson Chirinos both have limited experience at first base.
But for a club that already has 12 players on the disabled list, there aren't a lot of choices.
"It's hard to put your finger on it," general manager Jon Daniels said of the rash of injuries. "It's been a little bit of everything – ankles, backs, necks, elbows, legs, shin bones. We haven't been able to connect the dots. It's unfortunate."
Moreland is hitting .246 this season with just two home runs and 26 RBI. He had just two hits in his last 18 at-bats, with the ankle one of the reasons.
The injury woes that were hampering Texas was one of the reasons Moreland was trying to hold off the surgery.
"I've tried to fight through it because of what we've dealt with this year," he said. "I felt like I was obligated to the team and to go out there and give it what I had. I felt like I did that for the most part and it got the point where I can't do it anymore."
Despite all the injuries the Rangers have endured, they came into Sunday's game .500. Texas manager Ron Washington knows that another injury doesn't change his job.
"I've still got a 100 games left," he said. "I'm just trying to make the guys I do have believe they can and go to war. That's it."