Double or nothing? Rangers affiliate ups offer to Russell Wilson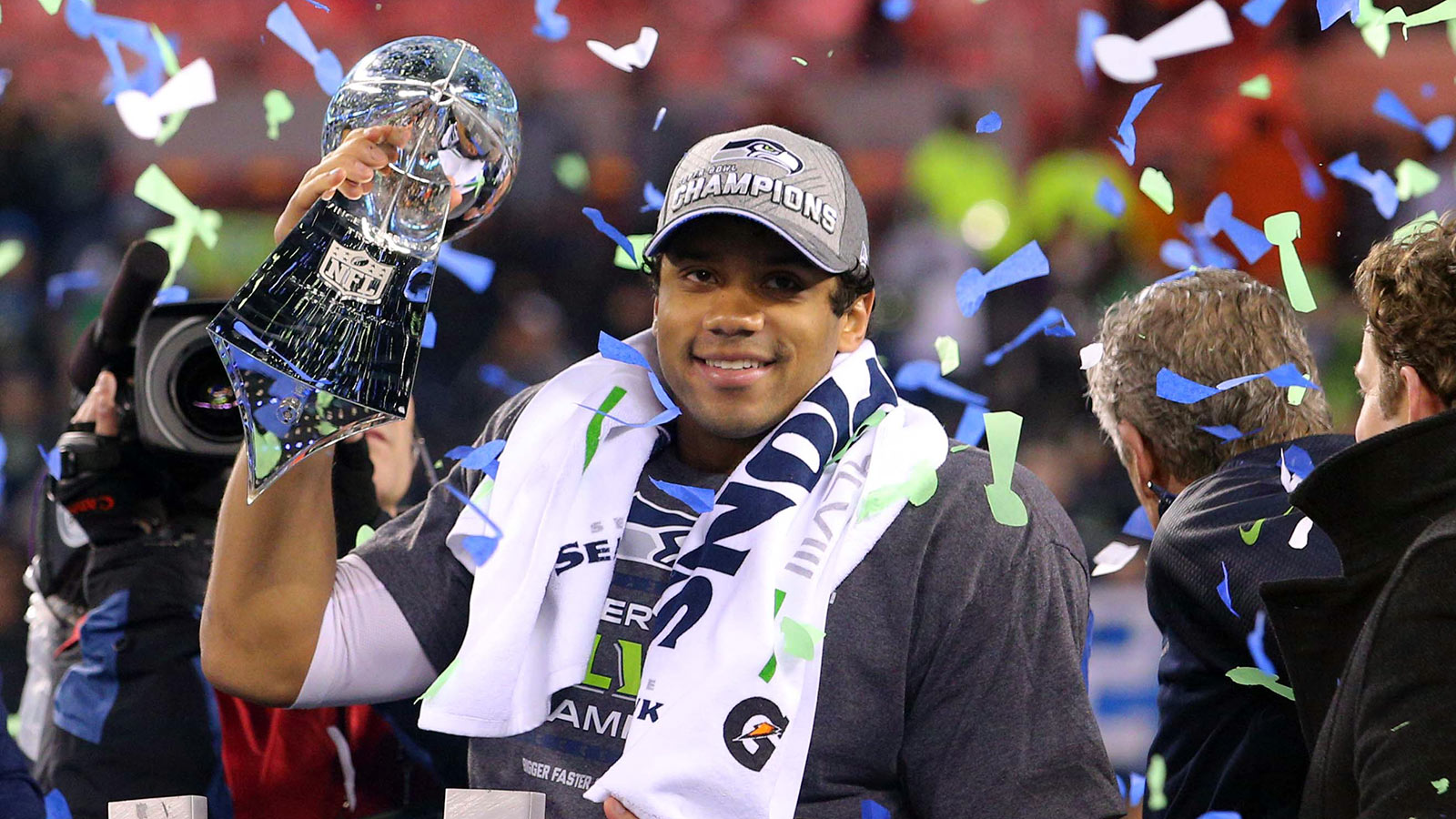 The Myrtle Beach Pelicans really want Russell Wilson.
The Texas Rangers Class A affiliate released a video last week offering him $10,000 for a charity of his choice if he plays in one game.
Now that the Seattle Seahawks quarterback is a Super Bowl champion, the Pelicans have increased their offer to $20,000.
And the best part is they have released a new video with more reenactments from the 2000 Tom Hanks movie, Cast Away.
Hanks' character continues to plead with "Wilson," the football companion on the island, in "We Want Wilson: Part 2."
The Rangers acquired Wilson last December from the Colorado Rockies in the Rule 5 Draft.