Mike Evans on Johnny Manziel: He'll change the program in Cleveland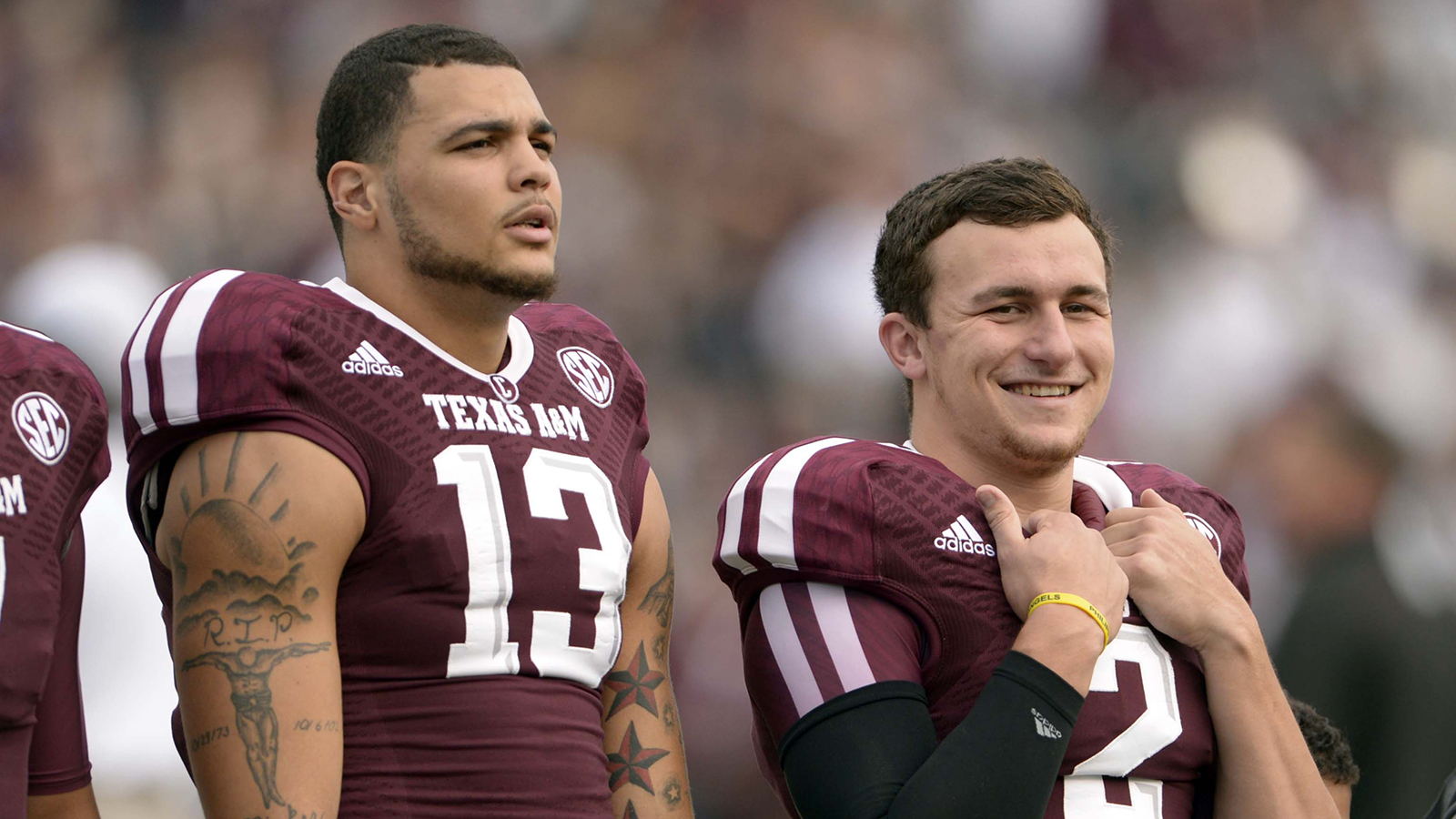 While not everyone is sold on that the future is bright for Johnny Manziel in his Cleveland Browns career, his former Texas A&M teammate Mike Evans, now Tampa Bay Buccaneer, believes he will be special in NFL.
"The NFL hasn't seen anything like (Manziel). He's a better passer than most people give him credit for and he can adapt," Evans told the Akron Beacon Journal during the 2014 NFL Rookie Symposium. "I think he's the best quarterback prospect in this draft, and I think he'll change the program here in Cleveland."
Evans went on to say him and his teammates "loved" Manziel, calling him the smartest player they have been around and just "one of the guys in the locker room."
Despite the quick rise to success in his freshman season at Texas A&M, thanks in part to Evans' talents, the receiver didn't resent Manziel's newfound fame and believes his antics off the field where mostly blown out of proportion.
"He's just under a bigger microscope," Evans said. "Everybody does it. When he gets on the field, all of that will go to rest."
Follow Shawn Ramsey on Twitter: @ShawnPRamsey