Mettenberger on Texans head coach O'Brien: 'He's a football genius'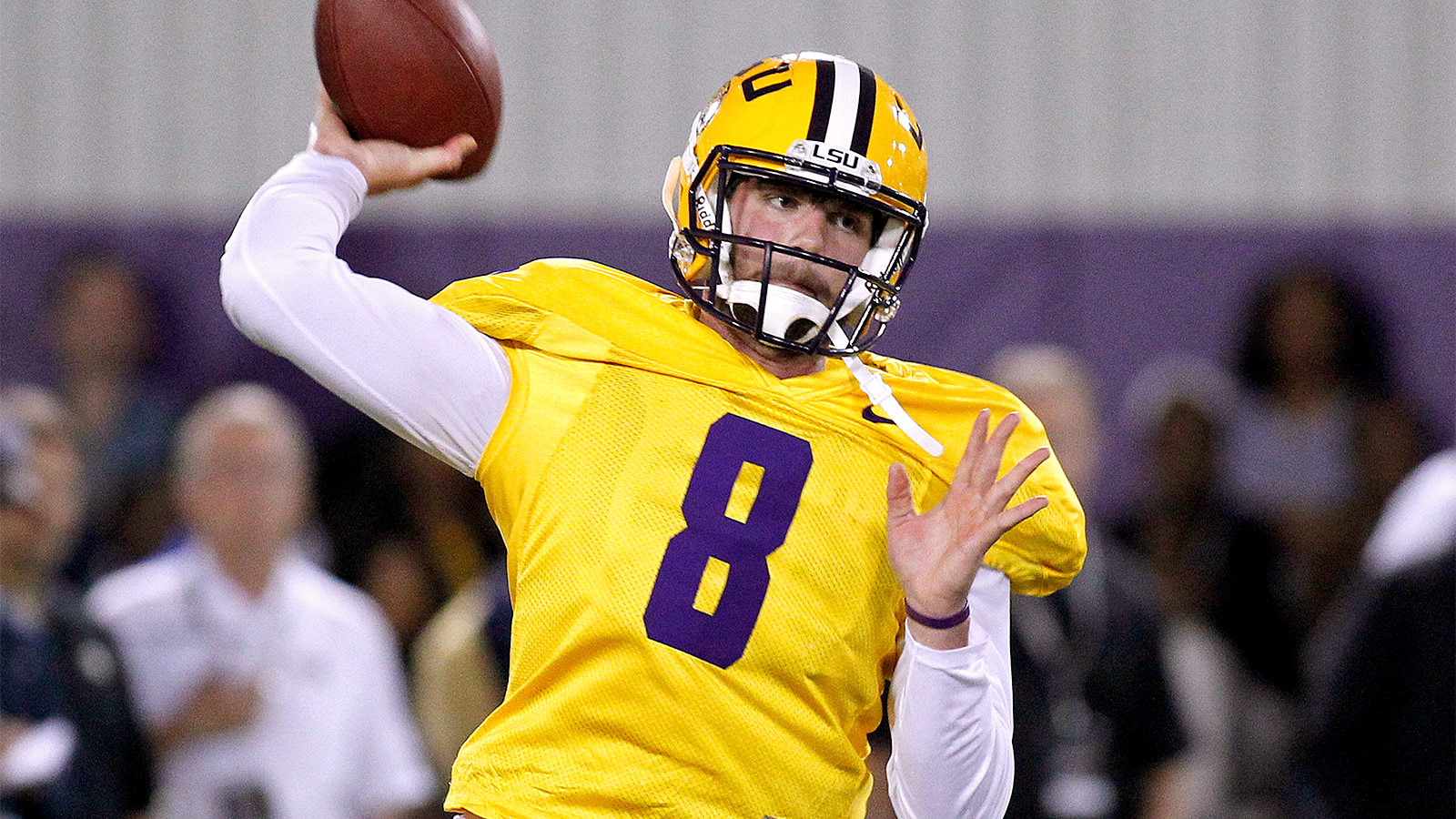 Former LSU quarterback Zach Mettenberger likely won't be picked with the No. 1 overall pick in the upcoming NFL Draft, but that isn't stopping him from sending some praise towards Houston Texans head coach Bill O'Brien.
"Coach O'Brien is a great guy," Mettenberger told HoustonTexans.com. "He's a football genius, and someone that I'd really like to work with. Every interaction I've had with him so far has been great."
Despite being considered more of a second or third-round pick, Mettenberger could still wind up with the Texans if the team opts to take former South Carolina defensive end Jadeveon Clowney at No. 1 or makes a trade. O'Brien did mention last month Houston will be selecting a quarterback, but failed to mention if it will be with the top pick or in a later round.
Mettenberger did increase his value after having an impressive showing at his pro day last week, just 13 weeks removed from ACL surgery. The quarterback even took a page out of Johnny Manziel's pro day playbook by wearing full pads for the NFL officials in attendance, which did include O'Brien and other Texans officials.
Follow Shawn Ramsey on Twitter: @ShawnPRamsey