Mekel, Ledo looking to make an impact with the Mavs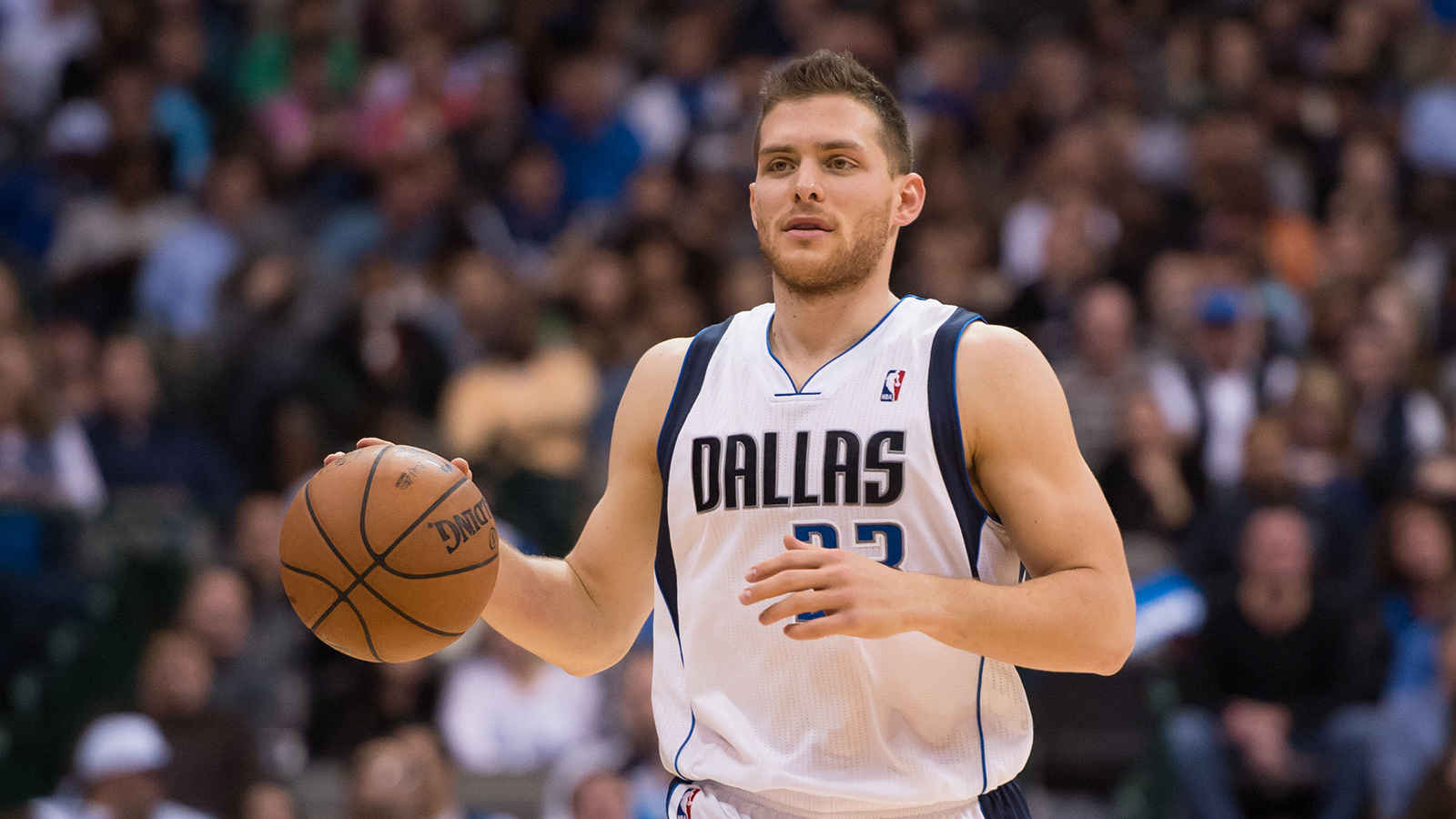 LAS VEGAS — Gal Mekel and Ricky Ledo both had roster spots with the Dallas Mavericks last season. As for NBA roles, the jury is still out.

The Mavericks packed up and left NBA Summer League with not much set in stone for those two. Mekel is going into the second year of a three-year guaranteed contract. Ledo's league minimum deal is guaranteed for 2014-15, but not beyond.

"I just know that we really like them," said Dallas assistant Kaleb Canales, who also coached the Summer League team. "We like their improvement this summer. They've been in the gym working with the coaches, and we're excited about for them and their futures."

They're both playmakers, albeit at different positions. Mekel, 26, is a traditional point guard at 6-foot-3 who had five years of professional experience overseas before making the NBA jump. Ledo, 21, is a 6-7 wing who sat out what would have been his freshman year at Providence before entering the 2013 Draft.

Mekel logged some valuable minutes as a rookie before being sidelined by a knee injury. He played in 31 games for the Mavericks, including one start, and heads into this season hoping to establish himself behind veteran point guards Raymond Felton and Devin Harris.

"I showed in the beginning of the year before I got injured that I can really help the team," Mekel said. "Keep getting better, work on the stuff that the coaches are talking about [and] be consistent with the outside shot.

"We still don't know what the roster is going to look like, but right now I think I have a good chance to compete for minutes. I really believe I can help the team next year."

Mekel struggled with his shot last season. Working on his form was a summer priority, and his showing in Las Vegas suggests improvement. He averaged 11.5 points on 53-percent shooting, including 40 percent from 3-point territory. Though the sample size of four games is small, he finished strong with 17 points and six assists in his final outing before returning to his native Israel to spend time with his family before joining the national team.

"The big thing with him is keep his turnovers down and decision making," Canales said. "He gets us into our offense and he's done a good job of that these last two weeks. Now is about competition and he knows he's going to have to work his tail off to try to get minutes with the big club."

Ledo spent most of last season with the D-League Texas Legends. He's a good bet to return to Frisco considering the state of the Mavericks. Minutes aren't likely to be there behind perimeter players Chandler Parsons, Monta Ellis, Richard Jefferson, Rashard Lewis and Jae Crowder.

Ledo led the Summer League team in scoring (15.4 points) and assists (4.4) in five games, but he also shot less than 35 percent. Should the Mavericks need an extra roster spot this season, Ledo could be the one to go. Until that happens, the Mavs are committed to letting him develop.

"It's difficult for me to put expectations on young players for minutes," Canales said. "You try to project and guys surprise you all the time. We just know that he's really talented, we like him and he can shoot the ball.

"In our system off second and third pick-and-rolls, he's really capable. In this summer league we really worked on making decisions and slowing the game down, and I think he did a job of that."
Follow Art Garcia on Twitter @ArtGarcia92