McGrady working with Clemens in pursuit of baseball career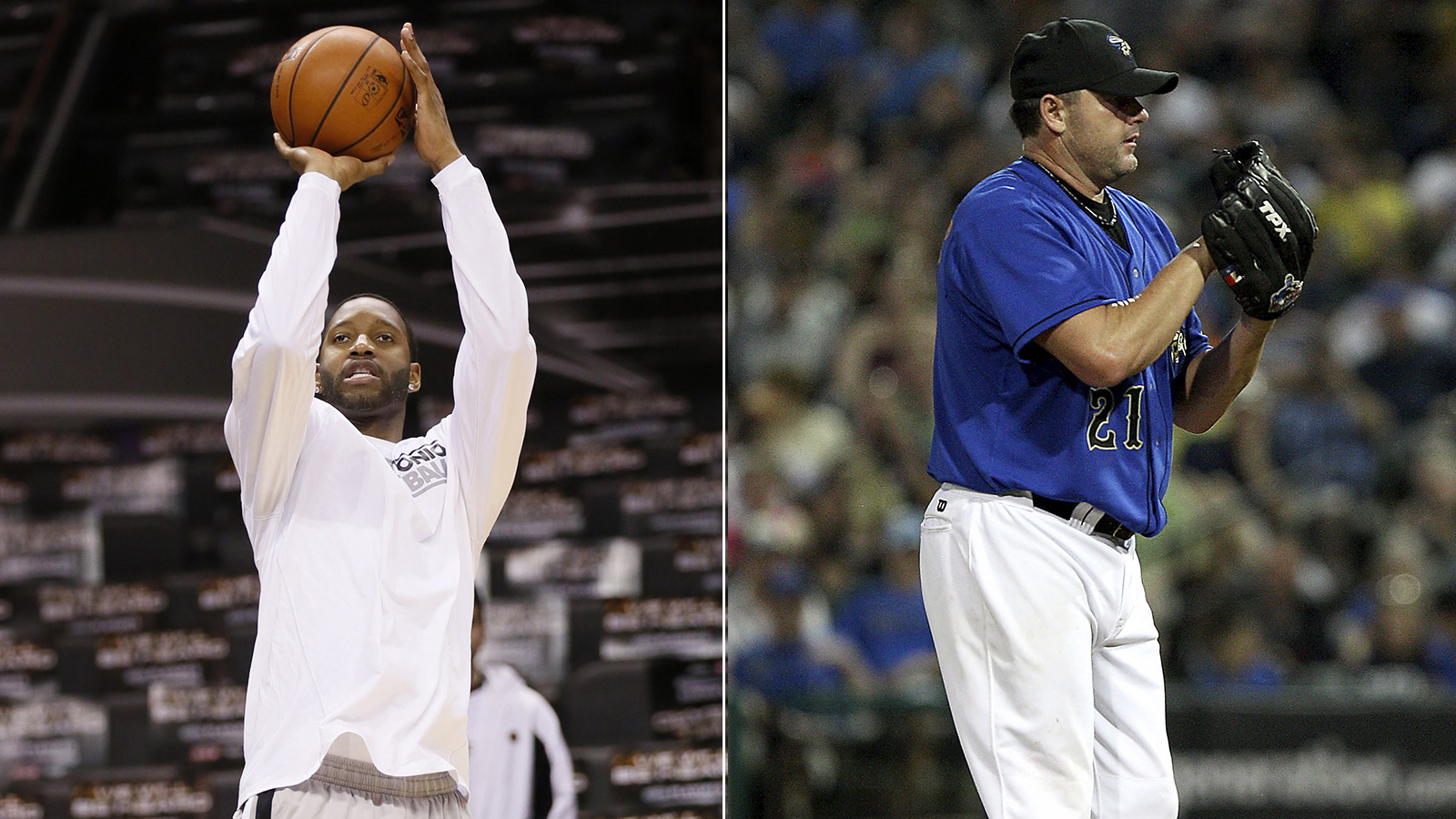 Last week, ex-NBA coach Jeff Van Gundy revealed that former NBA star Tracy McGrady is planning on pursuing a baseball career as a pitcher and is already drawing the attention of the Houston-area Atlantic League Sugar Land Skeeters.
Tuesday, the Skeeters released a statement regarding their interest in McGrady:
"Tracy McGrady is one of the most elite athletes of this era and we appreciate his interest in pursuing a life-long dream with the Sugar Land Skeeters and the Atlantic League. While the Atlantic League is considered the highest level of baseball outside of Major League Baseball, McGrady has demonstrated skill, determination and diligence during his training program at Constellation Field. We look forward to monitoring his progress."
Whether or not McGrady will be taking the mound soon is yet to be determined, but he is seeking help from one of the best pitchers of all time — Roger Clemens.
Been working out at Constellation Field w Sugar Land Skeeters. Working on my pitch. Childhood Dream coming true. @SL_Skeeters @AtlanticLg

— Tracy McGrady (@Real_T_Mac) February 4, 2014
While one report said McGrady's fastball has been clocked at around 91 mph during the two months he has worked out with the Skeeters; Clemens' review of the hoops All-Star isn't quite as dazzling according to FOX 26's Mark Berman.
"He's not anywhere close (to ready) to pitch for the Sugar Land Skeeters," Clemens said according to Berman. "The bullpen I watched him throw he was throwing 83 maybe 85 mph. He's still trying to locate it."
While McGrady still has around a month to improve before Sugar Land's tryouts in March, he maintains that he is serious about playing pro baseball.
"What I want it to turn into is to pursue a professional baseball career," McGrady told Yahoo! Sports. "This is my childhood dream. I don't know where this is going to go, honestly, but I'm committed to it."
Follow Shawn Ramsey on Twitter: @ShawnPRamsey