Nowitzki on Mavs: 'I don't think we'€™re a playoff team'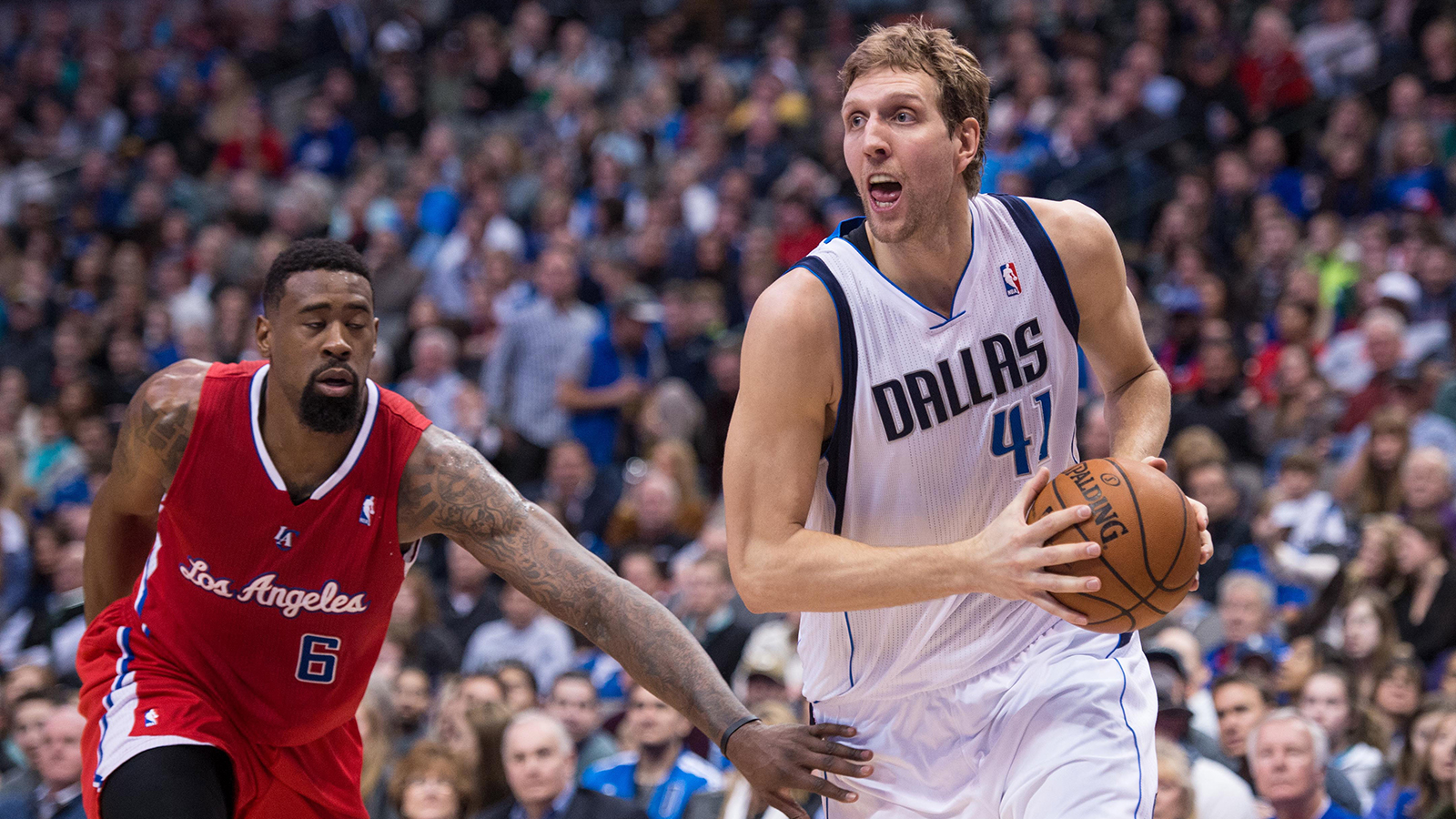 The Dallas Mavericks have lost three in a row at home, and Dirk Nowitzki knows how important it will be to protect their house down the stretch if they hope to make the playoffs.
"The way we let those games slip away, I don't think we'€™re a playoff team," Nowitzki said after a loss to the Clippers on Friday, according to the Dallas Morning News.
Clippers star guard Chris Paul went out with an injury midway through the third quarter, but the Mavs were still unable to hold on for the win in the final minutes.
"This is another one we just got to have," Nowitzki said. "We can't afford to give games away and that's what we did. We can't afford to lose that one, with Chris Paul out. Defensively, we weren't very good down the stretch."
The regular season is still a long way from over, but Nowitzki is determined to return to the playoffs after Dallas was out last year for the first time since 2000.
The Mavs currently hold the No. 8 spot in the Western Conference. In the top-heavy East, Dallas would be No. 3 behind the Pacers and Heat with a 19-14 record.
Dallas has revamped its roster several times since winning the 2011 NBA championship, and the addition of guard Monta Ellis last summer has given the Mavs hope for getting back to the postseason.
Ellis is averaging 20.2 points and 5.9 assists this season.
Nowitzki and the Mavs can get back on track against the struggling Knicks and Lakers in their next two home games.