Mavs need to avoid Spurs all cost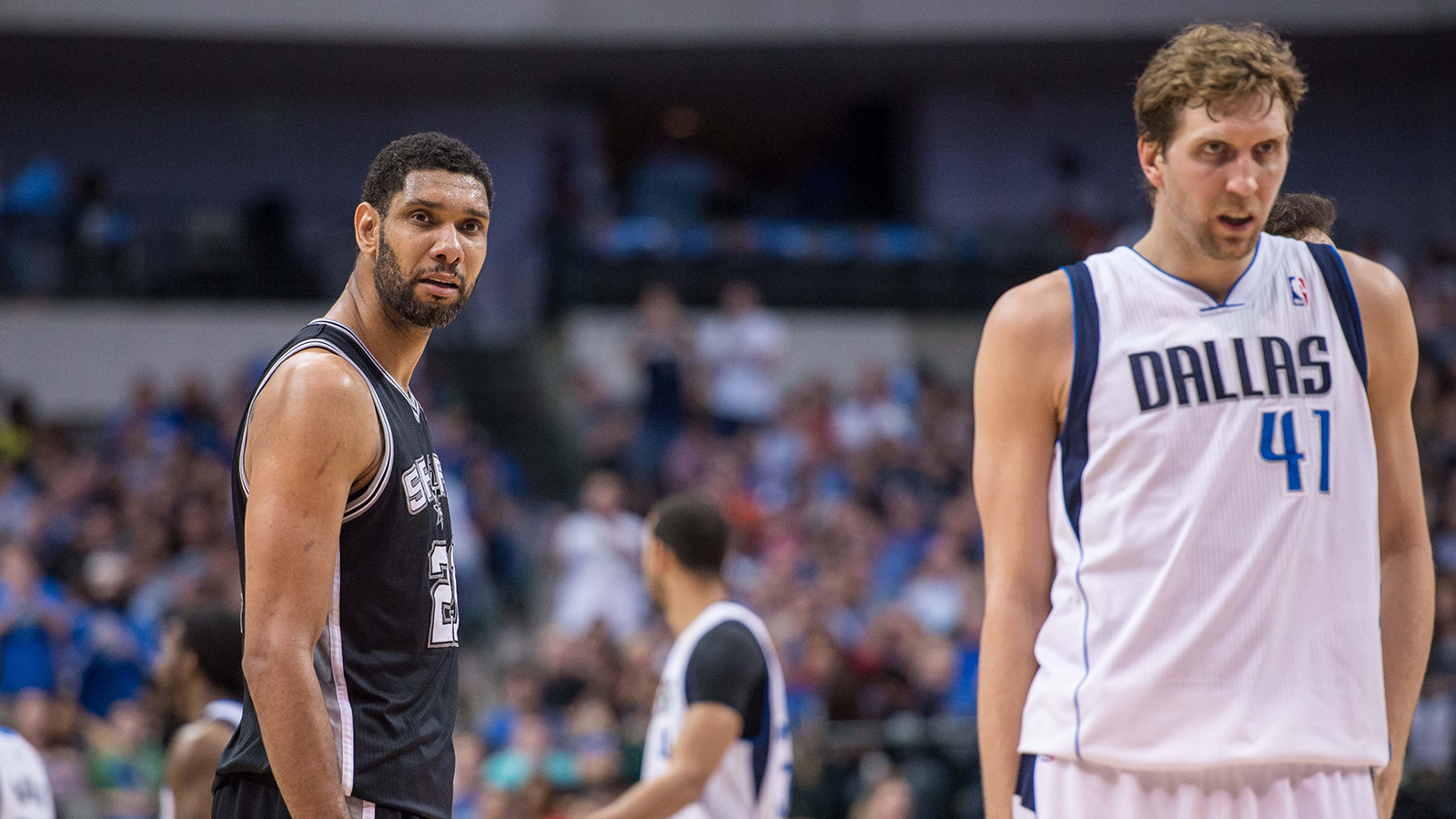 DALLAS — Maybe it's a stretch to say San Antonio Spurs fans took over the American Airlines Center on Thursday, but they certainly infiltrated the lower bowl and made their presence felt. This was once one of the best rivalries in the NBA.
Now, it's so one-sided the Spurs don't even need to bring All-Star point guard Tony Parker to town. Parker was home resting his back while his backup, Patty Mills, splashed 6-of-11 shots from 3-point range and finished with 26 points. The Mavs had much more to play for than the Spurs, but you couldn't tell it by how the teams played. Tim Duncan hyperextended his knee in the first quarter and had to head to the locker room. Unfortunately for the Mavs, he didn't stay there long. Duncan finished with 20 points and 15 rebounds in the Spurs' 109-100 win. San Antonio improved to 51-1 when it begins the fourth quarter with a lead.
I remember watching Mills serve as nothing more than a cheerleader when he was with Portland. Now, he's experiencing a breakout season in which he's averaged more than 10 points per game. He had six assists and two steals to go along with his 26 points. Spurs coach Gregg Popovich has a knack for bringing out the best in players, no matter their background.
"Pop's a magician," Dirk Nowitzki told FoxSportsSouthwest.com following Thursday's game. "Look at Danny Green. He was out of the league, and now he's the best 3-point shooter in the NBA."
Green, who once spent time with two different D-League teams, knocked down five 3-pointers and finished with 15 points Thursday. He made 27 3-pointers against the Miami Heat in last season's NBA Finals. Popovich spoke of his admiration for Nowitzki before Thursday's game. Nowitzki told me that after the Mavs won the title in 2011, he received a note that had the word "Spurs" written on the outside.
"I opened it up and it was from Pop," Nowitzki said. "He told me to take the time to enjoy everything that comes with winning a championship. And I think he also sent notes to [Jason] Kidd and [Shawn Marion]. I had even more respect for him after that."
Dirk won't say which team the Mavs would prefer playing in the first round of the playoffs, in part because his team hasn't yet clinched a spot. But if the Mavs are fortunate enough to qualify, they need it to be the No. 7 seed. That would likely put them in a first-round matchup with the Oklahoma City Thunder, a team the Mavs have won two of the past three games against. It's hard to imagine them avoiding a sweep against a Spurs team that should have the Big Three ready to go for the first round. And with the way Kawhi Leonard played Thursday (16 points, 16 rebounds, five assists), maybe it's time to consider the phrase "Big Four." Leonard had six of the Spurs' 15 offensive rebounds.
"Kawhi is a monster," said Popovich. "He's just going through the roof with his skills, and the basic fundamentals of the game – 50-50 balls, important rebounds. He was fantastic. Really amazing to watch the young kid keeps getting better and better."
San Antonio only shot 43 percent from the field, but the Spurs connected on 11 more 3-pointers than the Mavs. Dallas simply couldn't grab defensive rebounds. Samuel Dalembert led the Mavs with 11 rebounds, but he let one loose ball bounce off his head in the second half.
Mavs coach Rick Carlisle showed up to his postgame news conference in record time and spoke for about one minute. He was asked about the possibility of playing the Spurs in the first round of the playoffs.
"I'm not answering any questions about playoffs until we get there," he said. "We got work to do. One of our goals is to get there. When we get there, we will talk about matchups. Right now, we have to win two games…But I will say the law of averages [against the Spurs] is in our favor."
It was a rare moment of levity following another painful loss to the Spurs. If only someone had reminded them the Mavs had more at stake in Thursday's game.
But in all reality, these teams have much different trajectories. And it's getting harder to remember when that wasn't the case.