Mavs' Crowder Ready to Get Camp Started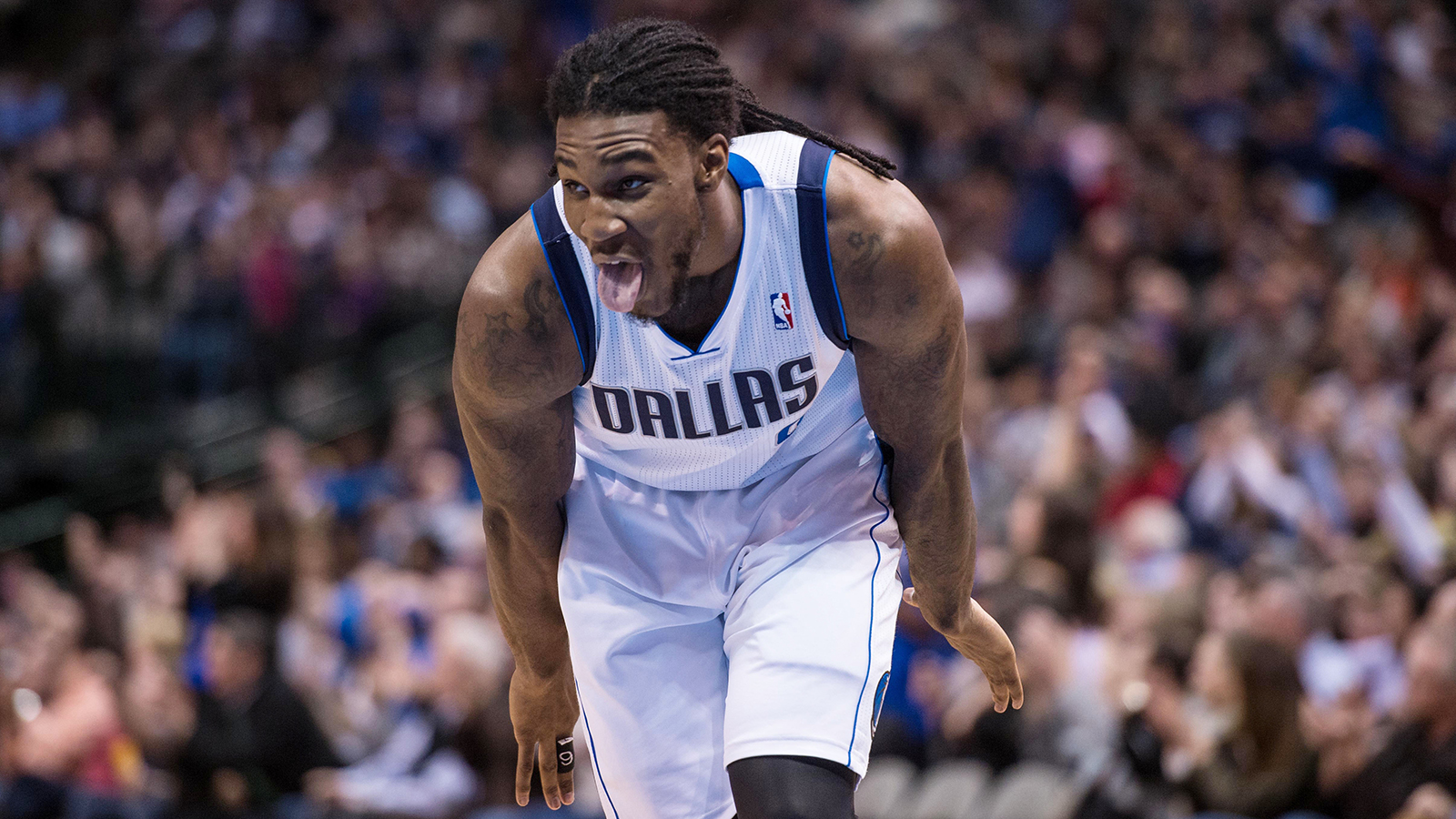 DALLAS — Over the past few weeks, Jae Crowder has been playing pick-up games with new Dallas Mavericks teammate Tyson Chandler, but Crowder, a second-round pick who is heading into his third NBA season, admits he can't wait for the start of training camp at the end of the month.
"Yeah, I'm tired of training," Crowder said. "I'm ready to get out here, play a little bit and try to get the championship because I feel like we have the pieces to bring it together in camp and see where it goes."
Crowder, 24, heads into this season rested and ready to roll after spending time this offseason in Jamaica. Last year, he played 78 games, making eight starts and averaging 4.6 points and 2.5 assists per game.
And as for this being his third year with the Rick Carlisle-coached squad, that fact is hard for him to fathom since his first two years have literally flown by.
"It feels like I just came in the door yesterday, but it's been a great two years for me here in Dallas. I love the City of Dallas. I love the organization. I feel like I'm growing as a player and as a person here, so it's been great," Crowder said.
Like his fellow holdovers from last year's team, he was impressed with the moves made this summer by Mavs owner Mark Cuban, general manager Donnie Nelson and Carlisle, a talented group of newcomers including Al-Farouq Aminu, Chandler, Raymond Felton, Richard Jefferson, Jameer Nelson and Charlie Villanueva among others.
Of course, Crowder isn't at all surprised that Nelson and company have been active in the open market for a second straight season, after adding pieces like Jose Calderon and Monta Ellis last season because if the high-energy Georgia native has learned anything through his first two seasons in the Association, it's that change is the norm during the offseason, especially for an organization with a high bar of success like the Mavs have.
"That shows you that those guys are never satisfied. They always want to be better and that's what the organization is built on, is trying to be better and win games. At the end of the day, we want to win championships and we just try to do everything in our power, from up top to player wise, to get better and win. That's one thing that we have done," he said.
And not only does Crowder continue to be amazed with the talent level of the players that Nelson and company bring to Big D, but he's equally impressed with how well these new additions seem to fit not just with Carlisle's coaching style but also in their ability to quickly acclimate inside the room.
"He brings great groups of guys in. It's not like he's bringing knuckleheads in, but he's trying to put it all together. Each year there has been change. Each year's been different, but it's been for the best. It's been for the best of the team and the best of the organization, so I feel like we're going in the right direction," Crowder said.
And as he and Chandler have gotten to know each other pretty well over these past few weeks, he has gained a full appreciation for just how much of an impact bringing Tyson back to the place where he was part of an NBA championship team in 2011 will have on the 2014-15 Mavericks.
"One thing I think is really going to help us out and that's Tyson Chandler in the middle. Having him back there makes a big difference. I think our defensive numbers go way up, think everything will change with our coverages and stuff each and every night with him, knowing we've got him protecting that rim," Crowder said. "I see the difference. I see why he's a big piece of the puzzle back when we won."
And even though he and Chandler have been playing pick-up games for not all that long, Jae feels like he's already earned the respect of his new teammate, another sure sign that he and his career are both headed in the right direction.
"We've become pretty close because he sees how my motor is on defense and he loves that side of the floor. I'm trying to learn as much as possible and soak in as much as possible before camp from him, just how he likes to run things and how he likes to call shots," Crowder said. "When he's on the court, he's like the quarterback on the defensive end. He's calling all the shots. I've never played with a big man like that before. It's something different but I think it's something that can help me personally and help our team for sure."
The presence of an accomplished veteran like Chandler who knows what it takes to win in the league is just his latest opportunity to learn all he can from someone who has been there and done that.
But since he's been playing for Carlisle the past two seasons, who is one of his staunchest advocates but is also never afraid to show him some tough love whenever it's called for, Crowder has come to appreciate exactly how Rick is able to push not only his buttons but those of his teammates to help them reach their full potential both as individuals but also as a team.
"He holds me accountable each and every day. He's known not to play younger guys and I am breaking that mold. He's made it tough for me and I've learned through him. I try to learn as much as possible because he's a great coach. He's a great X's and O's coach and I try to learn as much as possible from him to see how he works with the other players," Crowder said.
And whenever Rick dispenses some of his patented tough love, Jae never takes it personally because he knows exactly why Carlisle employs such an approach from time-to-time.
"To see how hard he is on me, it shows he believes in me as a player and that's why I love him as a coach. Anything he tells me to do, I do it. I think he's one of the best coaches in this league today for sure," Crowder said.
One reason Carlisle likes Crowder and a big factor in why he has played 78 games in each of his first two seasons in the Association is because whenever he comes off the bench, he immediately brings an instantaneous jolt of both energy and passion to the floor, two things which have been part of his skill set for as long as he can remember.
"Yeah, to be honest, it's more natural than anything for me. At the end of the day, I like to win ballgames and I try to do anything in my power to win. Playing with a Hall of Famer like Dirk Nowitzki, I don't have to put the ball in the hole as much as I did in college. So I need to bring something to the table other than putting the ball in the hole and that's one thing I've brought to the table, is energy, my motor, playing defense and trying to get after it while guarding the other team's best player," Crowder said.
Maybe part of that energy comes from the immense pride this affable Mav feels each and every time he sets foot on the NBA hardwood. That's because as a second-generation player, the son of former NBA player Corey Crowder honestly never envisioned himself following in the footsteps of dear old dad, so forgive him if he's a bit awed about being able to do so on an almost nightly basis during the season.
"It's been a dream come true. It's something that I always thought about as a kid. And to live it right now is unbelievable. I don't mind telling the story over and over because it's something I never thought would happen, but I believed in it and it's happening right now," Crowder said. "Just knowing the fact that he played in the NBA and I'm doing the same exact thing and learning from him is a plus for me and I love it. I love every minute of it."