Mavs add fun twist to NBA 'warning cards'
In 2005, the NBA quietly established a policy for misbehaving fans called the "warning card." The card reads:
"You are being issued a warning that the comments, gestures and/or behaviors that you have directed at players, coaches, game officials and/or other spectators constitute excessive verbal abuse and are in violation of the NBA Fan Code of Conduct. This is the first and only warning that you will receive. If, after receiving this warning, you verbally abuse any player, coach, game official or spectator, you will be immediately rejected from the arena without refund."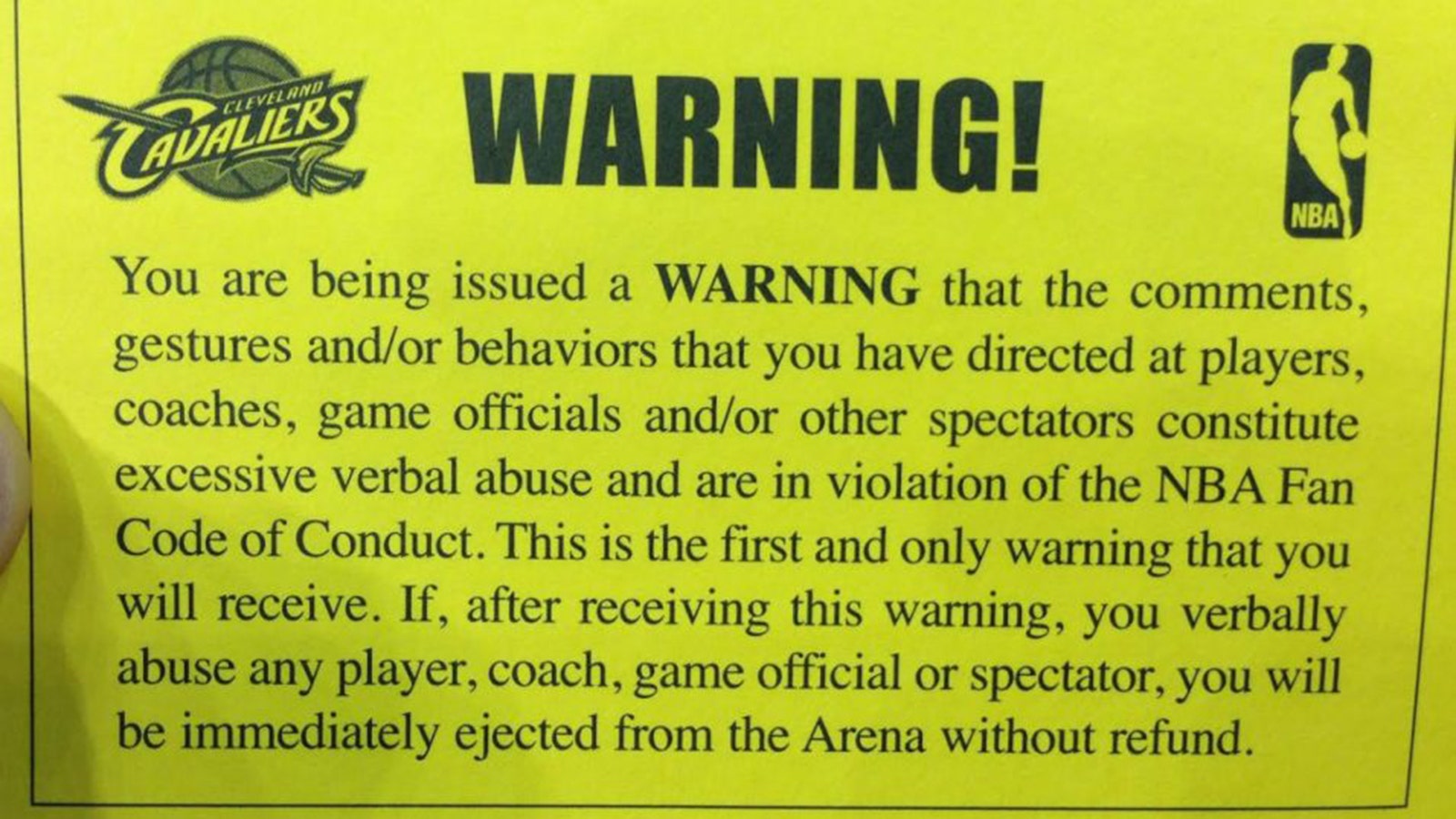 The policy moved into the spotlight this month with a Pistons-Bucks game in which Brandon Jennings returned to Milwaukee and a note on a warning at a Knicks-Cavs game last year in which Cleveland fans were harassing Tyson Chandler (above).
The Dallas Mavericks have these cards available to use as well. But at Wednesday's game against the visiting Memphis Grizzlies at American Airlines Center, Mavs staffers will also make available to very select fans who are the most "Rowdy, Proud and Loud" the parody "MFFL Warning Cards."
Those cards will look like this on the back …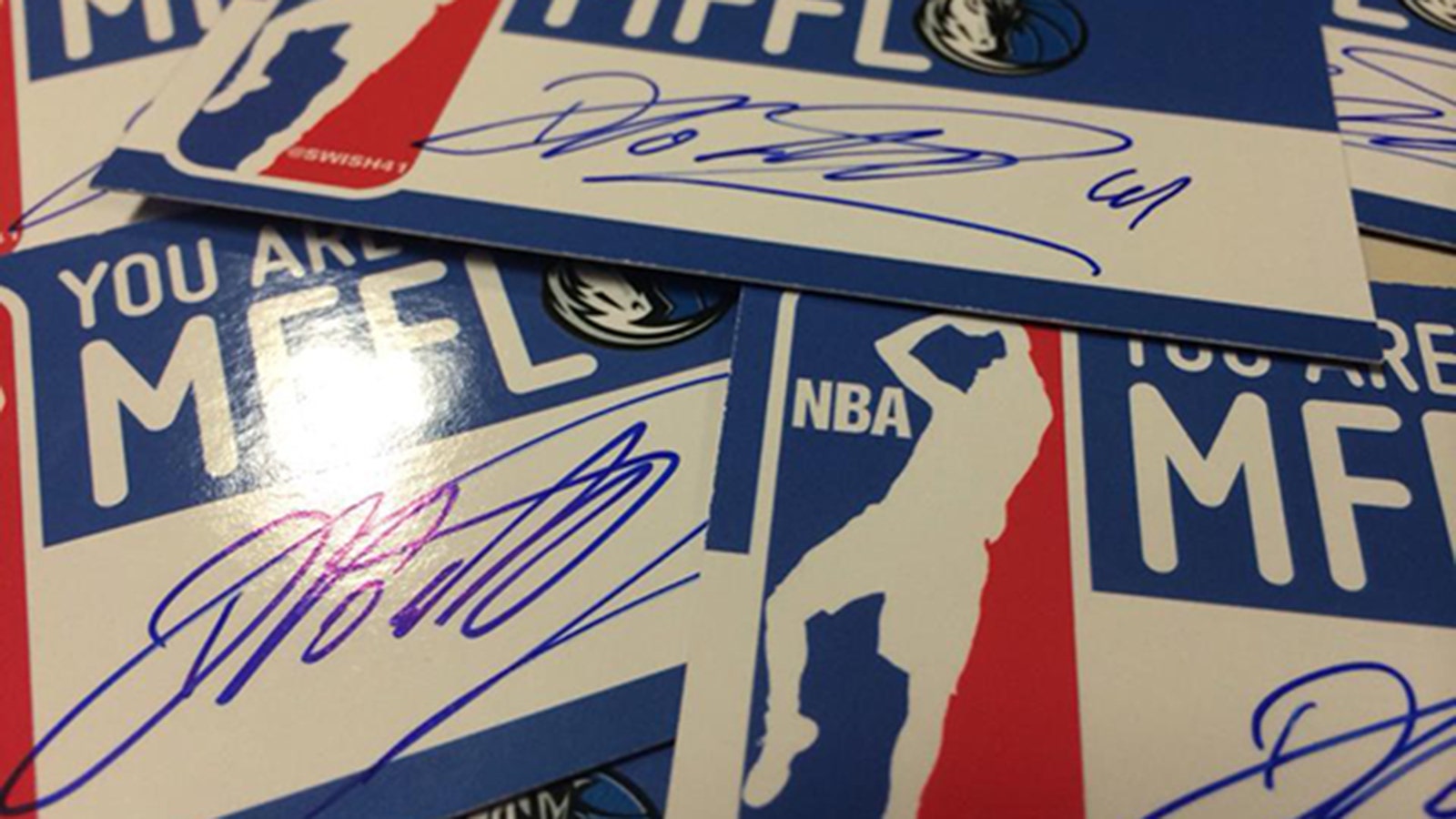 And on the front will feature a Jerry West-esque logo featuring Dirk Nowitzki … along with a Dirk signature.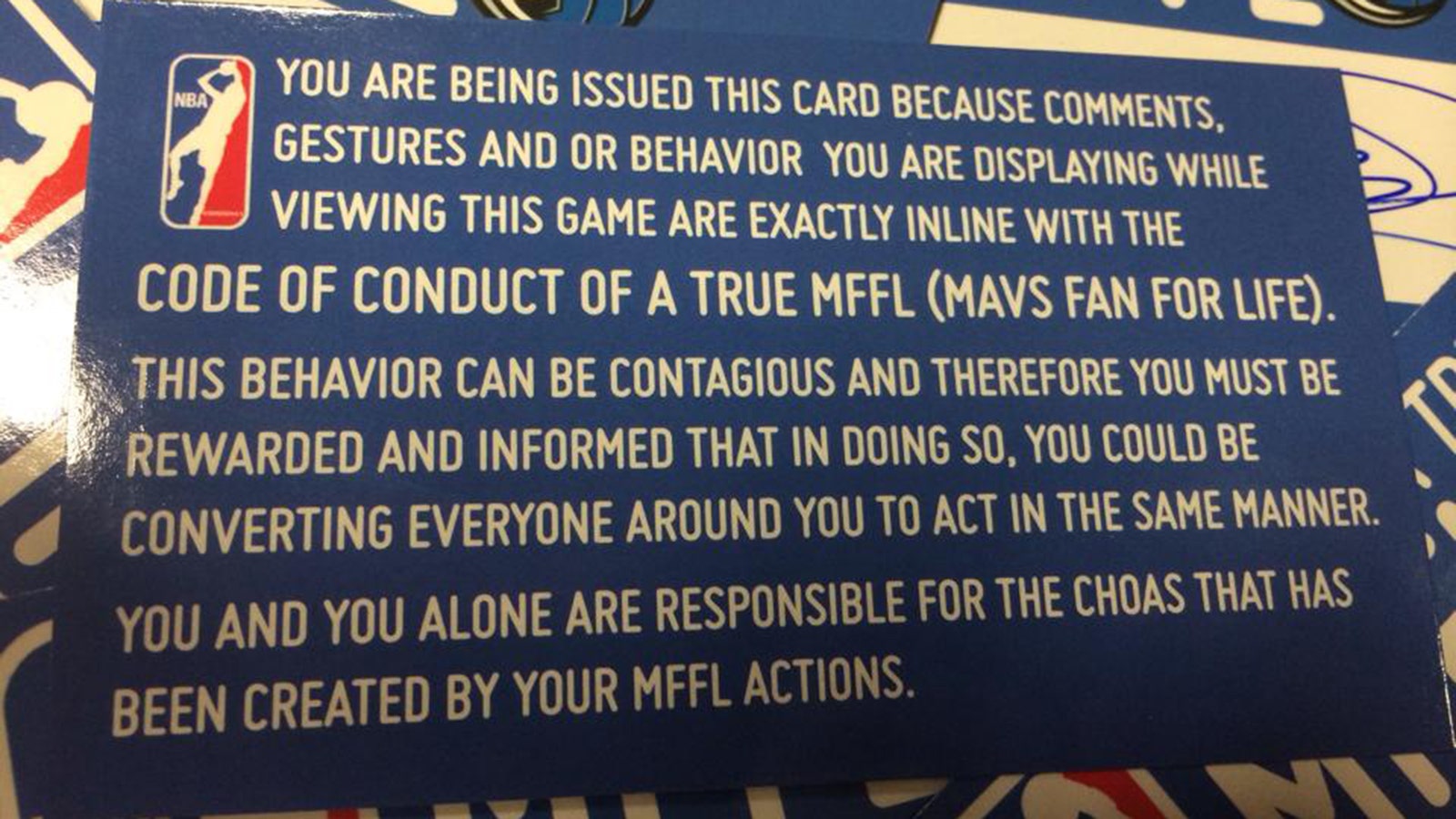 The Mavs don't want to encourage their fans to "violate the NBA Fan Code of Conduct." What the Mavs want from their fans is written on the back of the card:
"You are being issued this card because conduct and or behavior you are displaying while viewing this game are exactly inline with the CODE OF CONDUCT OF A TRUE MFFL (MAVS FAN FOR LIFE).
"This behavior can be contagious and therefore you must be rewarded and informed that in doing so, you could be converting everyone around you to act in the same manner.
"You and you along are responsible for the choas (sic) that has been created by your MFFL actions."
Yes, the word "chaos" is misspelled. (DallasBasketball.com is assured the team will get that corrected in the next printing). But for now, that's probably OK. The Mavs are asking you to be a yeller, not a speller.