Mavericks looking to surprise in playoffs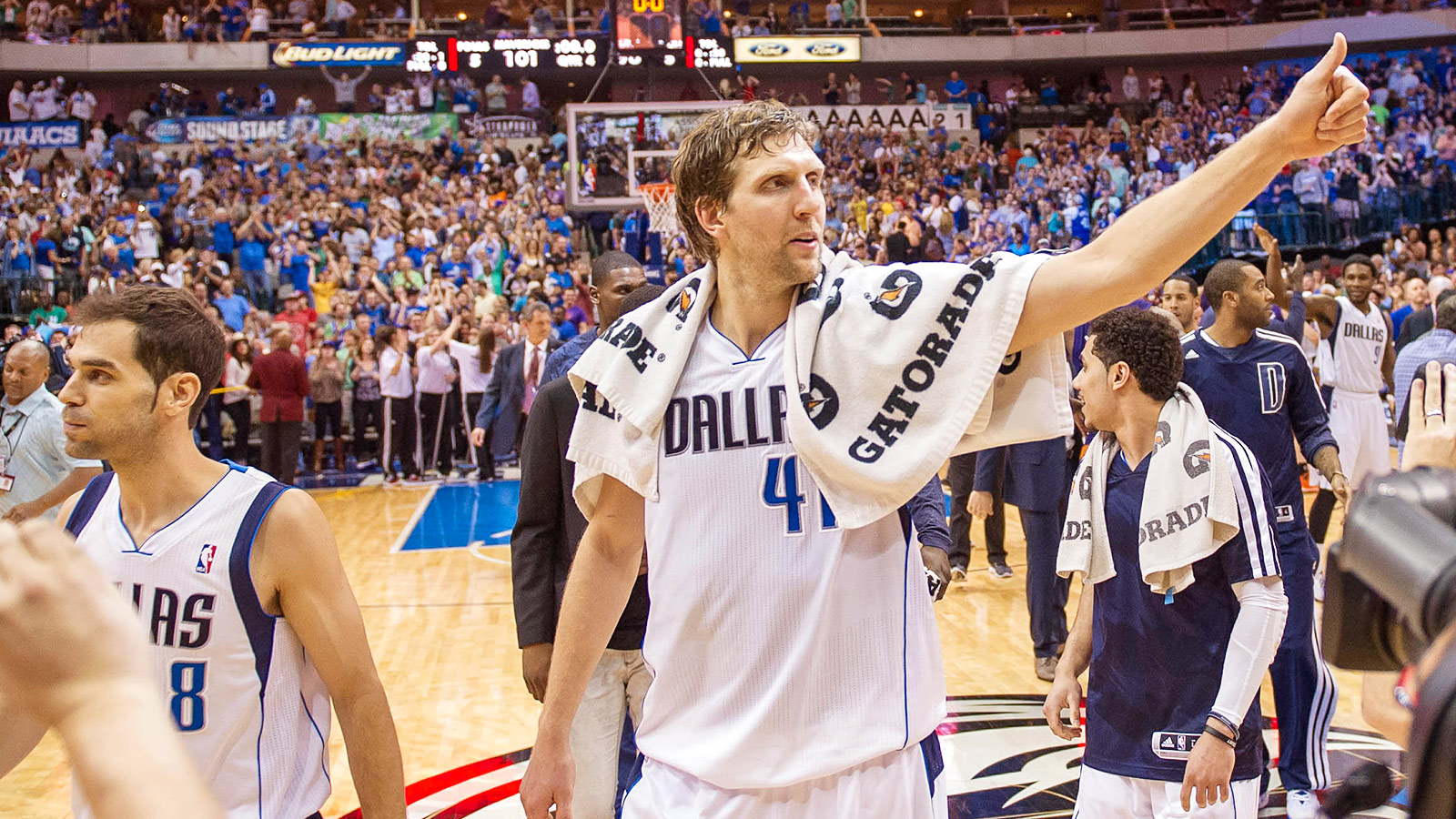 The American Airlines Center will host professional sports for at least another week-and-a-half. We once took that for granted, but the Stars have been in playoff hibernation for years.
Perhaps the Stars have a better chance of making it to the second round of the playoffs than the Mavs simply because hockey is more unpredictable. As the Los Angeles Kings proved a couple years ago, it's not impossible for a No. 8 seed to make a deep run in the playoffs.
The Mavs will likely be exposed in a seven-game series against either the Thunder or the Spurs (or the remote chance they play the Clippers). But they at least have a puncher's chance against a Thunder team that hasn't exactly been on fire in recent weeks. The Spurs have won nine consecutive games against the Mavs. Their ball movement and ability to rain 3-pointers from all over the court would make a sweep highly likely. Rick Carlisle and Gregg Popovich are both tremendous coaches, so that aspect is probably a wash. The Spurs simply have too much firepower to stumble in a series. In fact, I think the Spurs are capable of finishing what they started against the Miami Heat in last year's NBA Finals.
Carlisle has a clear advantage against his old roommate Scott Brooks. The Mavs have won two of their past three games against the Thunder, although it's worth pointing out that Oklahoma City was short-handed in those losses due to injury. Carlisle has done an excellent job of monitoring Nowitzki's minutes late in the season. It's too bad he doesn't have the luxury of resting him Wednesday in Memphis. The Mavs coach admitted Monday that it was time to expand Dirk's minutes. And though Carlisle won't admit it publicly, he knows the Thunder are a much better matchup for his team than the Spurs.
"It's probable that his minutes will be extended from 32 and change regular season up into the mid-to-upper 30s at times in the playoffs," Carlisle said of Nowitzki. "You're not playing back-to-backs, and you got national TV games with long timeouts, so there are things that can mitigate that. The other night [against the Suns] we weren't playing a national TV game, so the timeouts were relatively short. But he's learned how to preserve himself and the fact that we were able to keep his minutes very reasonable during the year I thought set him up well for the other night with one big let it all go."
The biggest difference between this Mavs team and the one that was swept by the Thunder in the first round of the 2012 playoffs is Monta Ellis. Dallas still had holdovers from their 2011 title team in Jason Kidd and Jason Terry, but they were no match for a Thunder team that featured Kevin Durant, Russell Westbrook and James Harden. In Game 4 of that series, Harden scored 15 of his 29 points in the fourth quarter. He's long gone now and the Thunder don't have anyone close to him coming off their bench. The Mavs can bring veteran Vince Carter and Brandan Wright off the bench. Carter can still score in bunches, and Wright can flourish in a high-tempo game. You might also see Carlisle increase point guard Devin Harris' minutes, as he did in Saturday's win over the Suns.
You have to think the Thunder's youth and athleticism will take over at some point, but the Mavs can be dangerous when their shots are falling from the perimeter. Ellis showed up with the reputation of being a high-volume chucker. With the Mavs, he's become a much more efficient shooter and passer. His ability to create havoc off pick-and-rolls has surprised even Carlisle. If anything, Ellis is too unselfish.
It's foolish to suggest Wednesday is a must-win for the Mavs, but it sort of feels like that. The alternative is a best-of-seven series against the Spurs.
No one wants that… except for maybe San Antonio.