Marlins' Saltalamacchia jokes he hopes Red Sox go 0-162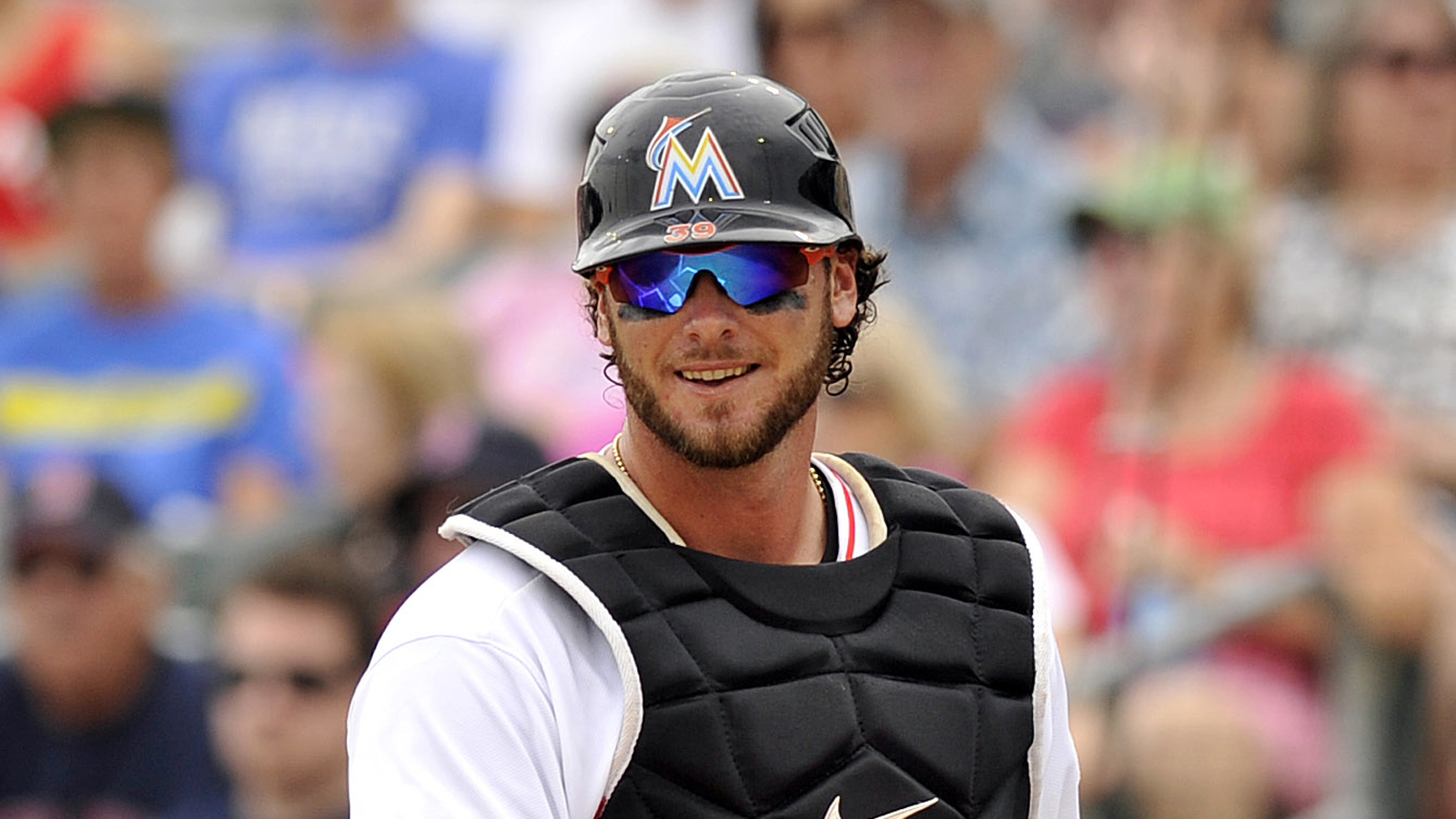 Ian Kinsler isn't too fond of his time with his former team. But what about Jarrod Saltalamacchia?
Kinsler caused quite a stir last week when he told ESPN The Magazine that he hopes the Texas Rangers "go 0-162" and that the club's general manager Jon Daniels is a "sleazeball." He later said those comments were taken out of context.
Saltalamacchia is preparing for his first season with the Miami Marlins after spending four seasons with the Boston Red Sox.
How does he feel about the defending World Series Champions this upcoming season?
"I hope they go 0-162," Saltalamacchia joked with reporters on Thursday. "Now they're all sleazeballs."
Saltalamacchia was also with the Rangers from 2007-10, but he didn't have anything to share about his friends in Texas.
Follow Louis Ojeda Jr. on Twitter @LouisOjedaJr