Mark Cuban: 'Hoggy' NFL will 'implode in 10 years'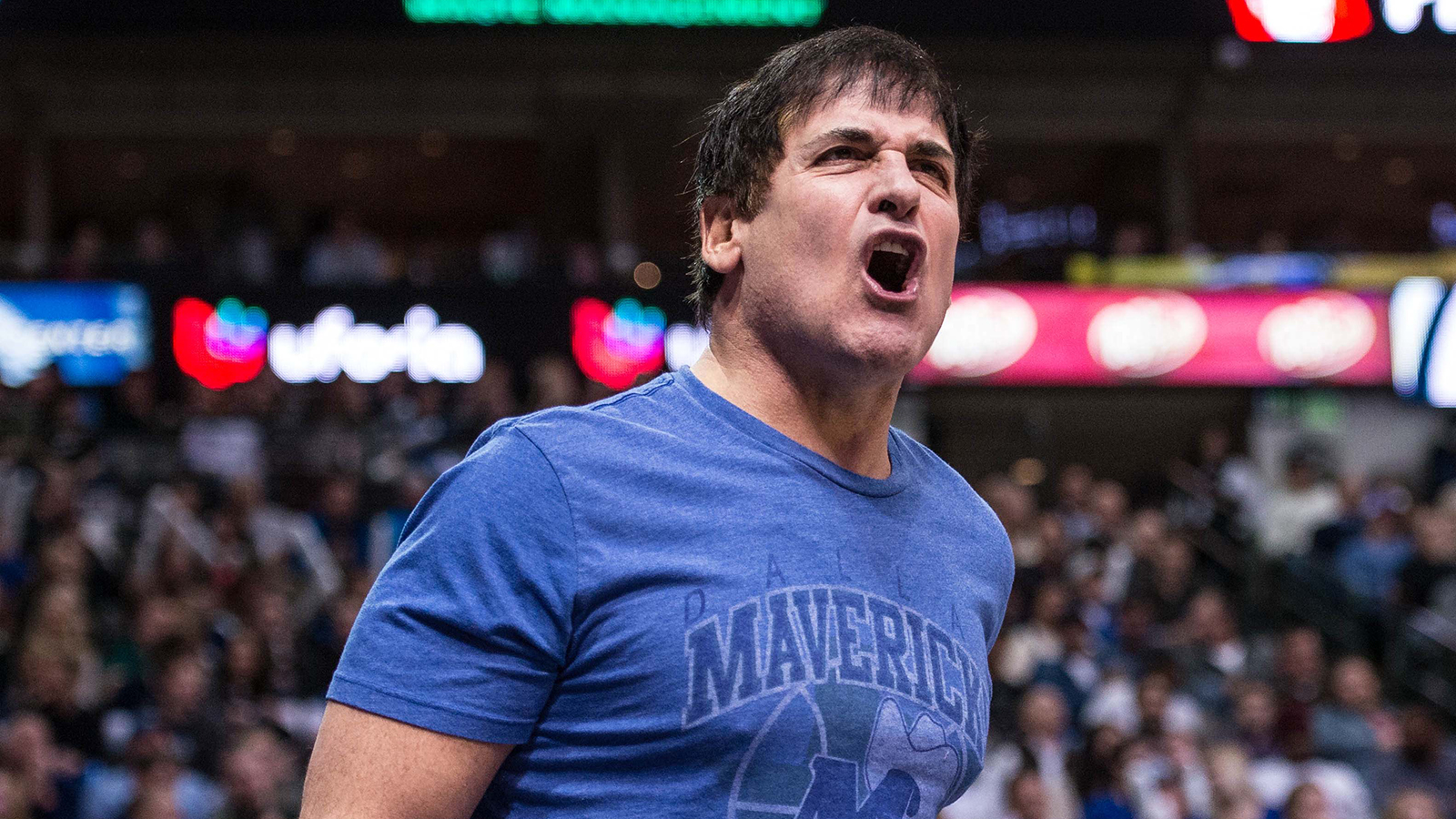 DALLAS – Mark Cuban has many colorful phrases he uses to explain his business policies. One often-used gem from the Dallas Mavericks owner: "Pigs get fat, hogs get slaughtered."
It's his way of warning against corporate and personal greed, and on Sunday before his Mavs tipped off against the visiting Nets, the outspoken Cuban used the phrase to express to reporters that the seemingly infallible NFL is being "hoggy" and that America's most popular sport is "10 years away from an implosion."
Cuban's specific point regards the NFL's new television plans that will include not only Monday and Thursday night games but also Saturday games and possibly Wednesday games. The NFL has also discussed expanded playoffs and a move from a 16-game schedule to an 18-game schedule.
"I'm just telling you, pigs get fat, hogs get slaughtered," he said. "And they're getting hoggy. Just watch. Pigs get fat, hogs get slaughtered. When you try to take it too far, people turn the other way… When you've got a good thing and you get greedy, it always, always, always, always, always turns on you. That's rule No. 1 of business."
"Imploding" seems a bit strong here. And in fact, as the owner of an NBA team, Cuban's true concern might rest here: "They're trying to take over every night of TV," he said.
Should the NFL do that, the real impact might be to NBA ratings on Wednesdays and Saturdays. Cuban conceded that "Initially, it'll be the biggest rating thing there is," but added, "Then, if they get Saturday, now they're impacting college. And then if they go to Wednesday, at some point, people get sick of it."
Cuban is always worth listening to on such matters; he's a non-linear thinker and sports leadership has too few of those. And there certainly is a line of oversaturation that can be crossed, though I contend that in America, the NFL ranks somewhere just behind organized religion and booze and being likely to "implode." I would also note that in my view, the NFL's real "hogginess" is reflected in its desire to expand by placing a franchise in a place like London — a logistical nightmare that league bosses might view as too financially lucrative to pass up.
But the NBA can have no hoggy bone to pick there… as the NBA desires to expand by placing a franchise in a place like, you guessed it, London.