Manziel wants to Be drafted by Cowboys (And Texans, And Browns …)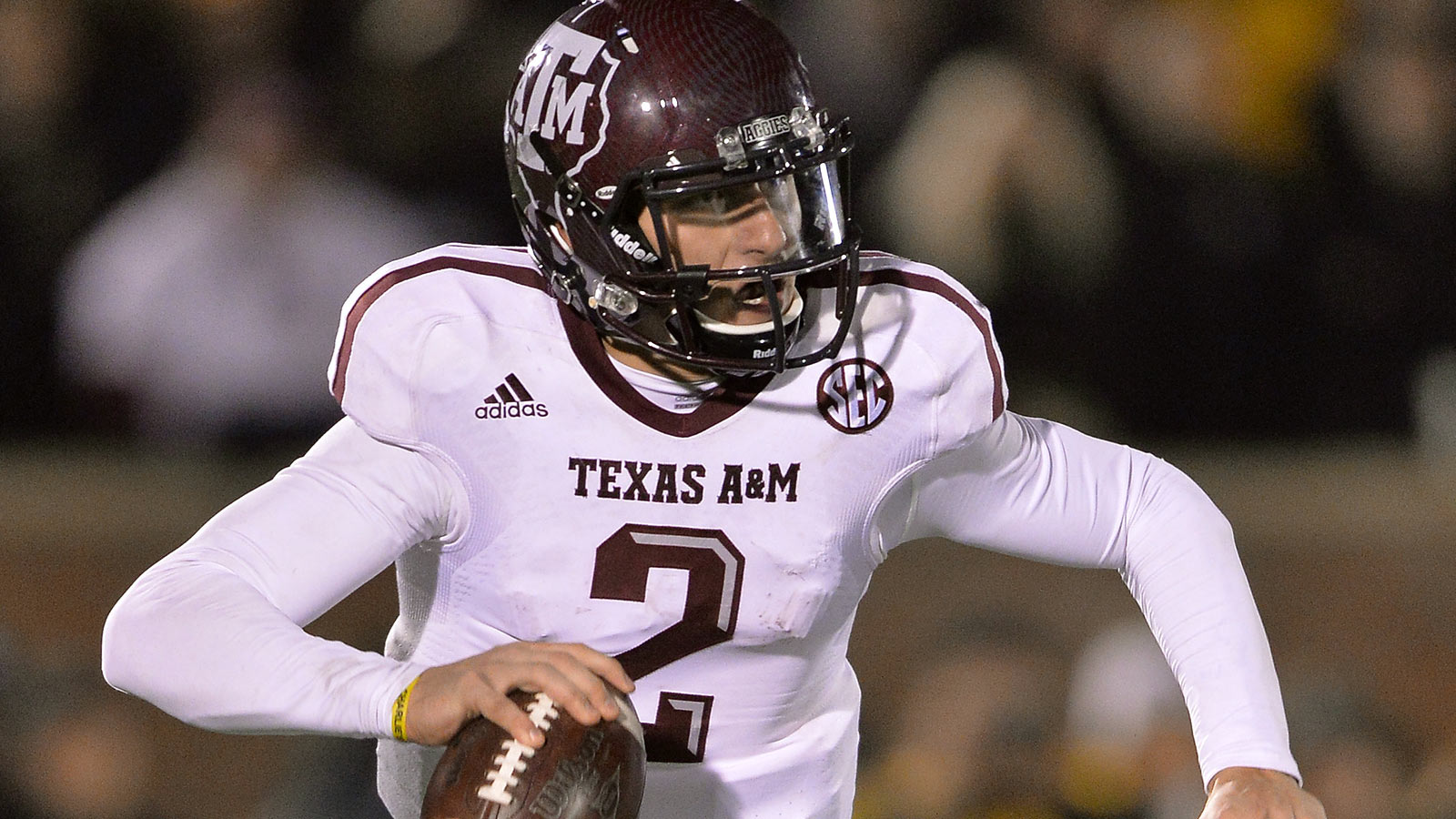 IRVING, Texas – Johnny Manziel would love to join the Dallas Cowboys.
Johnny Manziel would love to join the Houston Texans.
"Johnny Manziel is the guy that — whether it's Houston, Jacksonville, Cleveland or Oakland–€" you'll have to drag off that field before I stop playing for those guys," the Texas A&M star says in interviews conducted by the Houston Chronicle and Fort Worth Star-Telegram. "Those are my teammates. Those are my brothers from now on. I'm going to fight until there's no time left on the clock. That's Johnny Manziel."
Third-person references aside, the newspapers are portraying Manziel as a nine-hour-a-day-workout guy as he prepares to be selected in May's NFL Draft.
The DFW paper says "it will never happen (because Dallas drafts either 16th or 17th in the first round dependent on a coming coin flip) but suggests the Cowboys connection.
"Me growing up as a Cowboys fan –€" I was born at halftime of a Cowboys game – that would almost be a folktale in the correct direction," says "Johnny Football." "We'd have to call that 'Johnny something-else.' I don't know what it would be."
The Houston paper notes that the Texans have the first overall pick and suggests the Texans connection.
"They're a team I've watched every year since I was a kid," Manziel says. "I want to be the No. 1 pick. It's something I've dreamed about. With the pieces they already have in place, I could fit in.
"I'm a Texas kid. The state means a lot to me."
NFL teams haven't yet determined that Manziel is the top quarterback available in this draft, let alone the No. 1 player. But he is saying all the right things about possibly landing with any of the teams atop the draft. And just in case, he's saying the right things about slipping to his "favorite team, too.
"I got a chance to meet Jerry," Manziel says to the Star-Telegram. "I didn't know him. To get a chance to sit there and talk with him — the guy is an absolute football fanatic. I really enjoyed meeting him. Until my mouth was sore from talking, and my ear was tired from hearing all of it, we sat there in his suite at Cowboys Stadium and talked for hours. It was awesome to see how he really is, how passionate he is about everything."