Johnny Manziel's latest selfie features RG3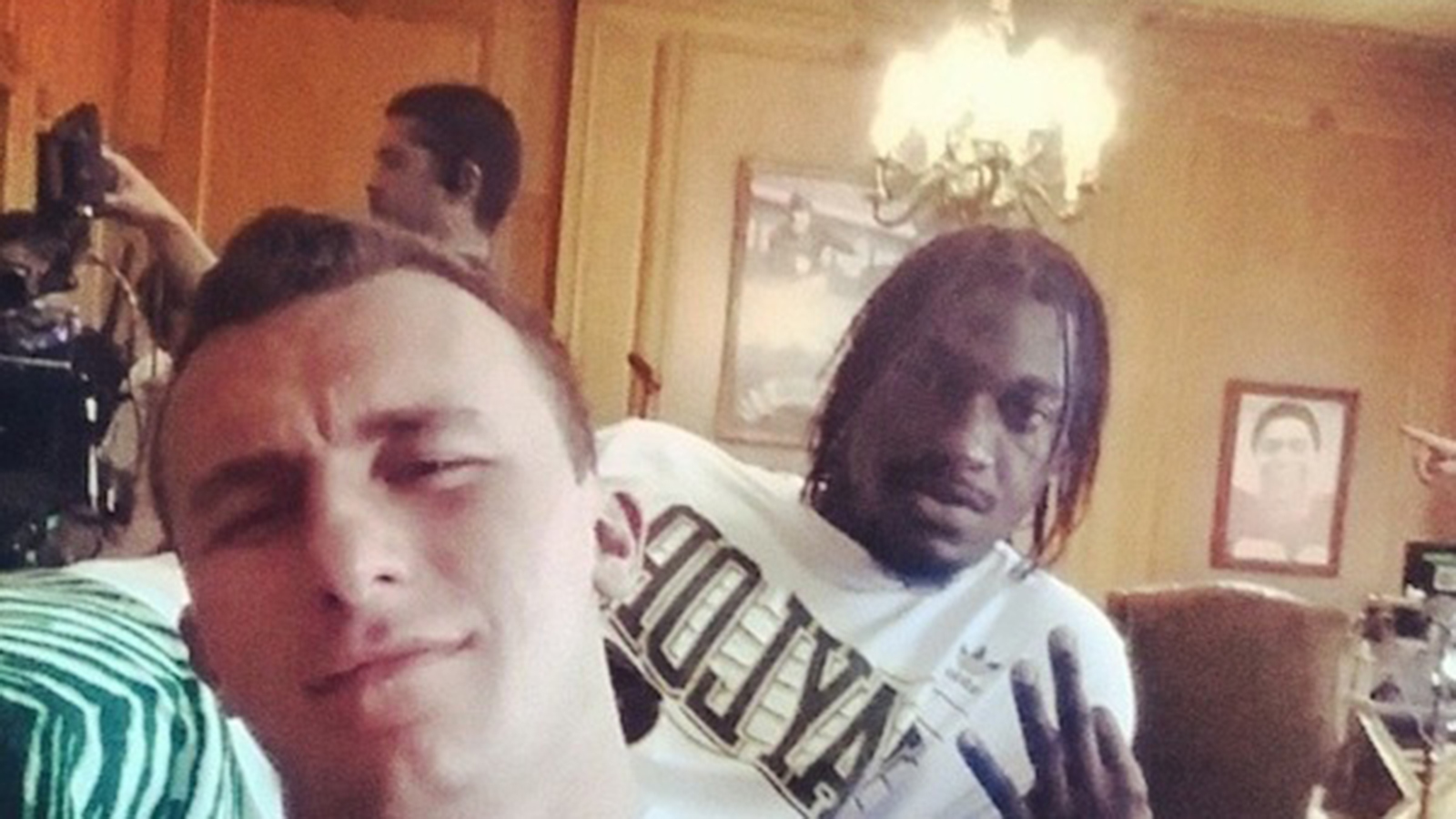 Johnny Manziel certainly enjoys the "art" of taking selfies.
So naturally, the former Texas A&M quarterback would take the opportunity to take one with another Heisman winner who played high-school and college ball in Texas, Robert Griffin III.
RG3 even expressed his excitement to be featured in a Manziel photo.
"@JManziel2: #HeismanHouse @RGIII http://t.co/deydaVjblU" #Nissan Bringing the Heismans together

— Robert Griffin III (@RGIII) July 1, 2014
Both Heisman winners were invited to the annual "Heisman House" commercial shoot for Nissan, joined by other notables Marcus Allen, Andre Ware, Charles Woodson and Tony Dorsett.
Great day on set with @MarcusAllenHOF and the rest of the Heisman crew! #MarcusAllen #Heisman #JohnnyFootball #RGIII pic.twitter.com/zulbxQ86kr

— Jamie Fritz (@JamieFritz) July 2, 2014
Manziel and Griffin aren't going to have a chance to face off against one another in the NFL regular season this year, but the Redskins and Browns are set to play one another Aug. 18 during in a preseason matchup.
Luckily for everyone, Justin Bieber wasn't invited to this edition of a Johnny Football selfie.