Manziel: I want to be first rookie QB to win Super Bowl with Texans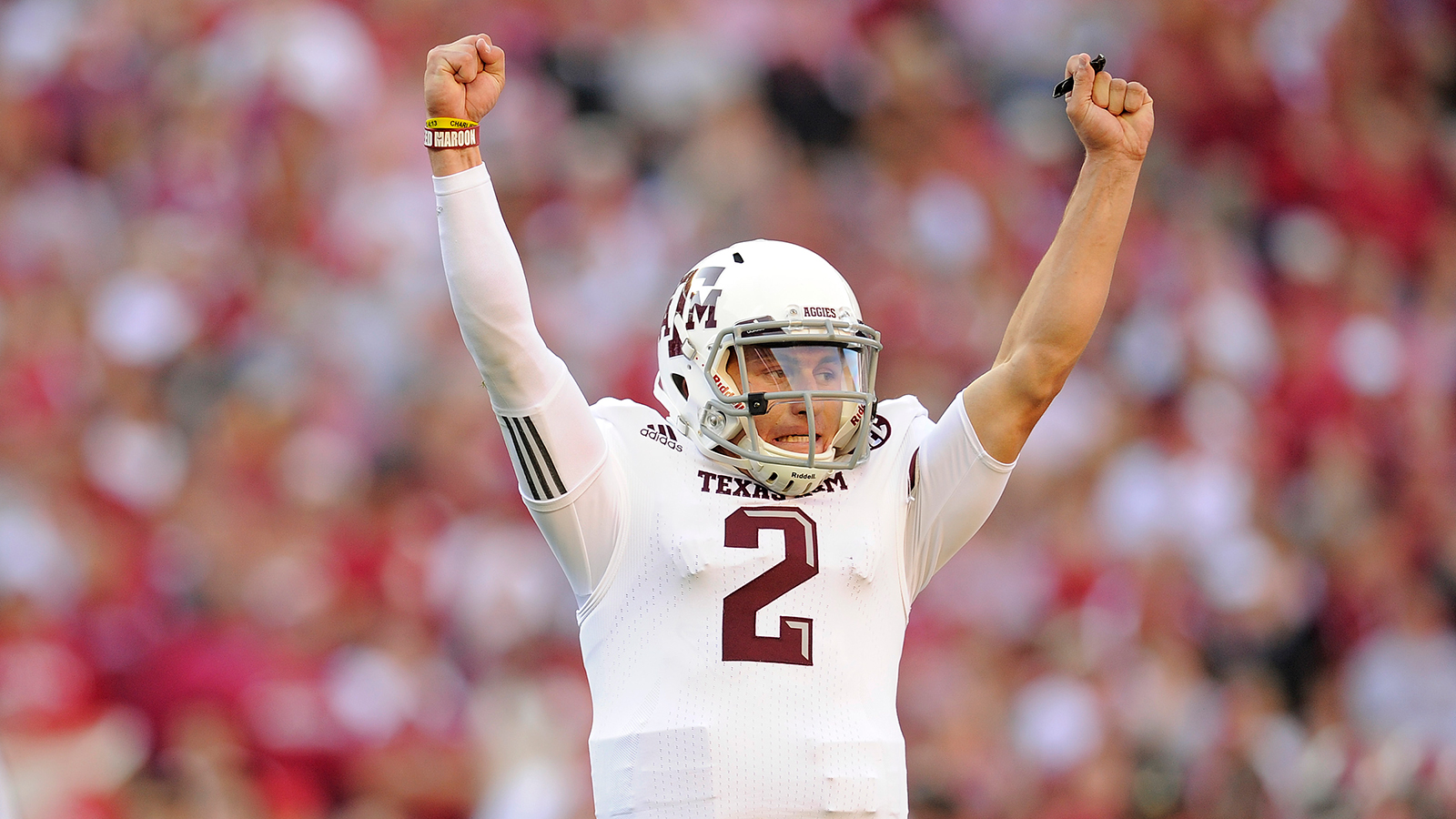 Johnny Manziel was the first-ever freshman to win the Heisman Trophy.
Now, he wants to be the first rookie quarterback to win the Super Bowl.
And he wants to do it in his home state.
"I'm a Texas kid," Manziel told the Houston Chronicle. "The state means a lot to me."
The Houston Texans have the No. 1 overall pick in this year's NFL Draft, but no decision has been made on which direction they will go.
"They're a team I've watched every year since I was a kid," he said. "I want to be the No. 1 pick. It's something I've dreamed about. With the pieces they already have in place, I could fit in.
"I want everybody from the janitor at Reliant Stadium to the front office executive assistant all the way up to Bob McNair to say, 'This kid is 100 percent, can't miss. This is who we want being the face of our program. We want the Texas kid staying in Texas and leading the Texans.'"
There have been many questions about Manziel's character and size, but the 6-1 quarterback doesn't believe those will be an issue at the next level.
"People can call me crazy, and it's not cockiness (but), I'm going to put myself in (position) to win the Super Bowl every single year," he said. "A 5-10 guy just won the Super Bowl in his second year in the NFL. That's unreal. I want to be the first rookie to win the Super Bowl."
But even if the Texans don't take him No. 1 overall, Manziel believes he can win a Super Bowl with any franchise.
"If something happens, and it's the Cleveland Browns, I'm going to pour my heart out for the Dawg Pound and try to win a Super Bowl for Cleveland," he said. "I don't care if they've had 20 starting quarterbacks since 1999. I'm going to be the 21st and the guy that brought them the Super Bowl."
What if the Texans pass on him and he gets picked up by AFC South rival Jacksonville with the third overall pick?
"It would be the worst decision they've ever made," he said. "I'd be in the same division playing against them twice a year."
Manziel would also love to play for the Dallas Cowboys, but the odds of that happening are slim with Jerry Jones having the 16th or 17th pick in the first round.
"Growing up a Cowboy fan … I was born at halftime of a Cowboys game," Manziel told the Fort Worth Star Telegram. "That would almost be a folktale in the correct direction."
Follow Louis Ojeda Jr on Twitter @LouisOjedaJr