Structural problems close Texas high school's $60 million stadium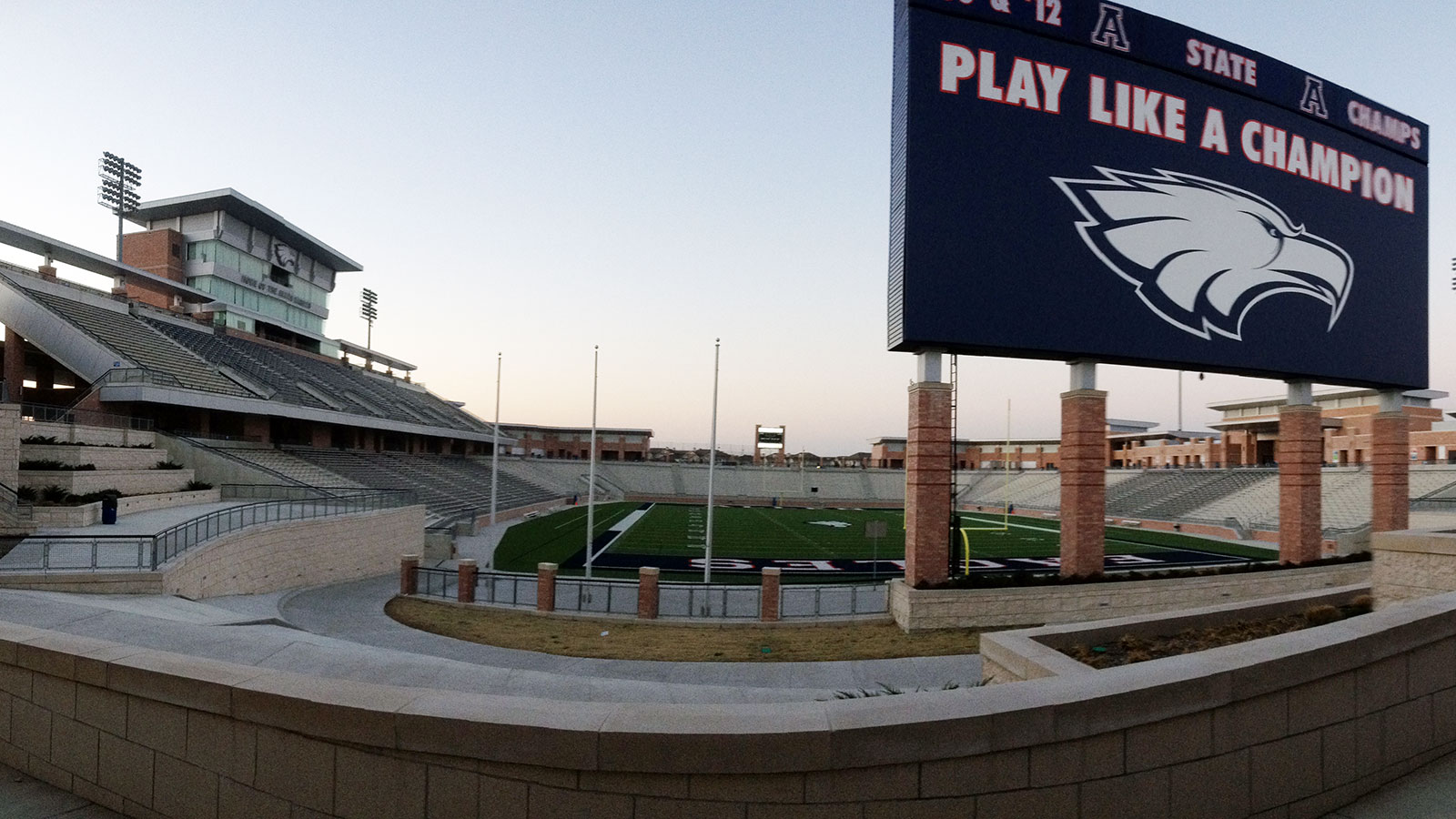 The $60 million high school football stadium in the Dallas suburb of Allen is officially closed for the 2014 season after engineers found major structural problems.
Eagle Stadium made national headlines when it opened just two years ago, raising eyebrows with its big price tag.
In March, the school district announced it had discovered "extensive cracking" in the concourse and would close for repairs.
After further investigation, Alllen ISD says it won't be a quick and easy fix.
"Our commitment to Allen students and taxpayers remains firm that the stadium be repaired properly at the expense of those responsible for the failure: the architect and the builder," superintendent Lance Hindt said.
The two-time defending 5A Division I Texas State Football Champions won't get to enjoy its 18,000-seat palace this upcoming season as the Eagles will be forced to shuffle their schedule and play their home games in Plano.
"While we are extremely disappointed that the stadium will remain closed this fall, we recognize that our priority must be to provide a safe venue for our students and the public," Allen ISD Board of Trustees President Louise Master said.
The stadium was financed as part of a $119 million bond issue in 2009 and opened for the 2012 football season.
Like or hate what you see? Let me know on Twitter @LouisOjedaJr