Longhorns DC: We're Texas, we don't wear 'clown suits'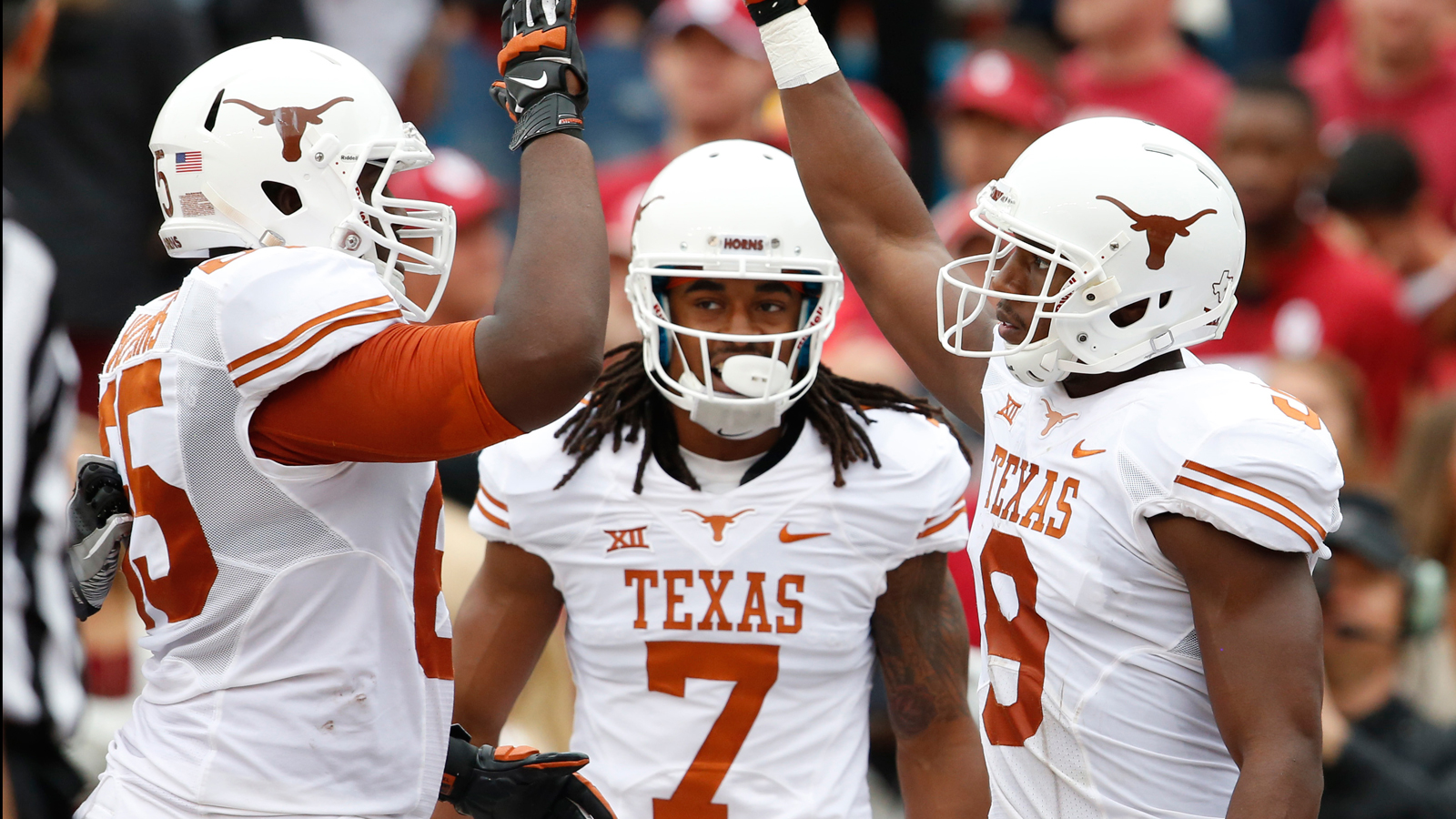 Texas is all about tradition and one of the few college football teams that hasn't gotten creative with its uniforms.
Baylor has its fancy gold helmets, Oklahoma State gets orange or gray from head to toe, and Texas Tech sported its "Lone Star Pride" gear last week against the Longhorns.
Will Texas ever unveil a new look? Don't ask Longhorns defensive coordinator Vance Bedford.
"Absolutely 100 percent no," he told the media on Wednesday. "It's the University of Texas. I think when we wear that white, that's as pretty as any uniform you can put out there.
"You can put all the clown suits on everybody else; all the different color helmets. Who are they?"
Alternate uniforms have been popular among players and recruits for the last decade. Notre Dame, Oklahoma, and several other historic powerhouse programs have even changed things up.
But Bedford hopes Texas never messes with the Longhorns' traditional burnt orange and white.
"I'm not a young guy who needs all of that stuff," he said. "Give me the nice clean cut stuff and let's go play football."