Lewis ready to go Monday for Rangers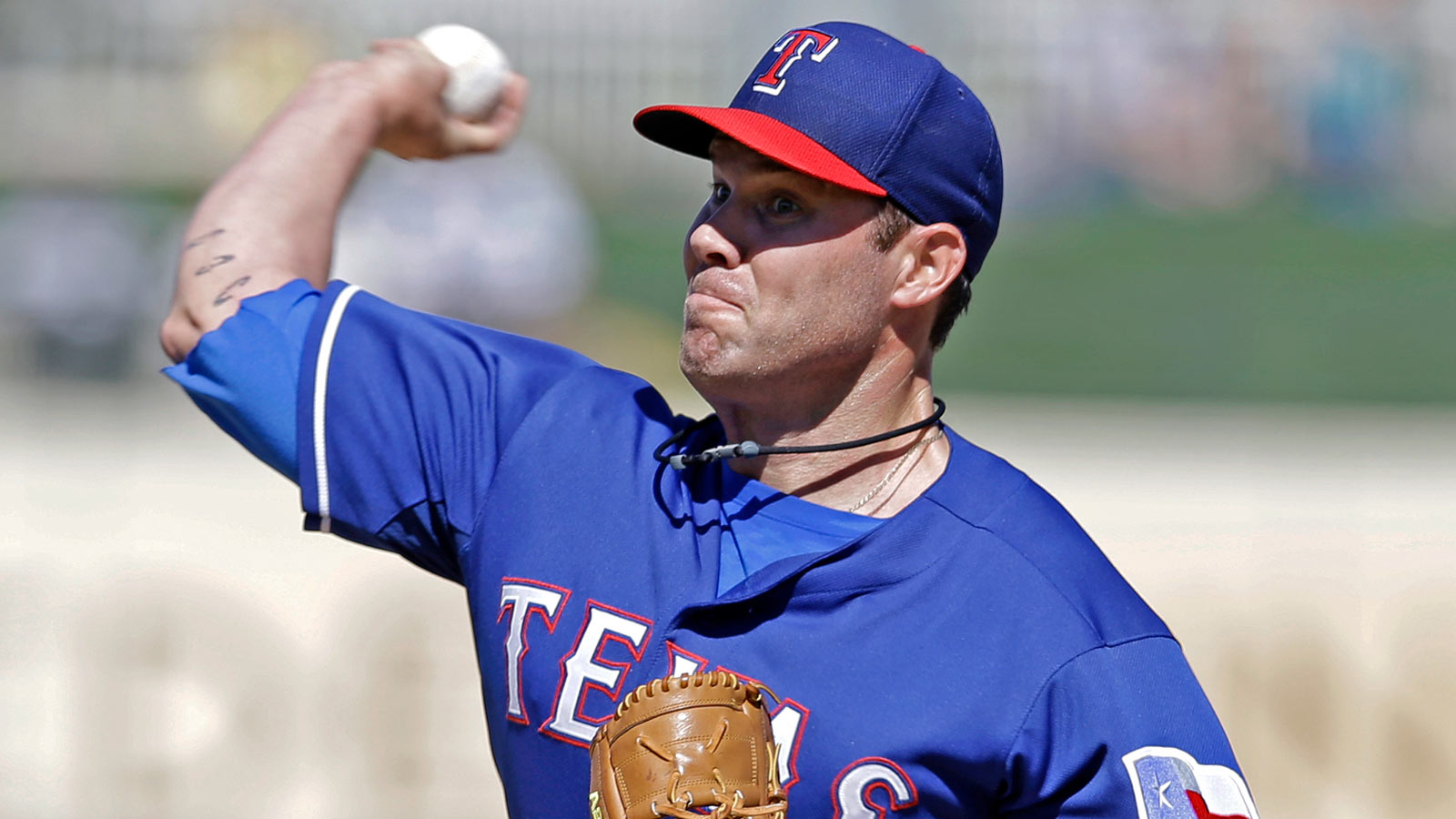 ARLINGTON, Texas – The nearly two-year long road back to the majors comes to an end for Texas right-hander Colby Lewis Monday night.
Lewis is scheduled to start Monday's series opener against Seattle. It will be his first major league game since July 18, 2012. Since then, he's had surgery to repair a torn right flexor tendon and undergone right hip resurfacing surgery.
Lewis will be the first player to pitch in the majors since undergoing what amounts to hip replacement surgery. While that's significant, Lewis isn't thinking about it. He's more focused on becoming a constant in the Texas rotation just like he was before he got hurt.
"This is all we ever know is playing sports," Lewis said of his return. "I feel like there could be a multiple number of guys in here if they had the same type of surgery. They would want to try and be able to make a comeback. I just happened to be the first guy. I just want to go out there and perform, put my team in a spot to win and have a good time doing it."
The Rangers will purchase the contract of Lewis, 34, from Round Rock before the game and make a 40-man move to free up space for him.
Lewis has passed every test the Rangers have had for him this year. He proved he could field his position in spring training, alter his mechanics because of the flexibility in the hip he now has and bounce back between starts.
Texas manager Ron Washington referred to Lewis as the "grandfather" of the pitching staff. He knows what kind of impact Lewis can have when he's right, too.
"He's the leader," Washington said. "It will be nice to have him back, competing and getting results. We know what he's capable of doing. I also am not surprised because he's Colby Lewis. Just think of what he did when it (his hip) was bad and now it's well."
Lewis, who won 32 games for Texas from 2010 to 2012 and is 4-1 in the postseason, isn't getting overly emotional about making his return. His wife, Jenny, motivated him when he got down during the rehab process by telling him she wasn't ready for him to be done playing baseball.
Monday night that will be the case at the highest level possible.
"I'm excited," he said. "It didn't seem like it's been that long, but it has, I guess. I'm psyched to get to get back."