Lewis closing in on return to Rangers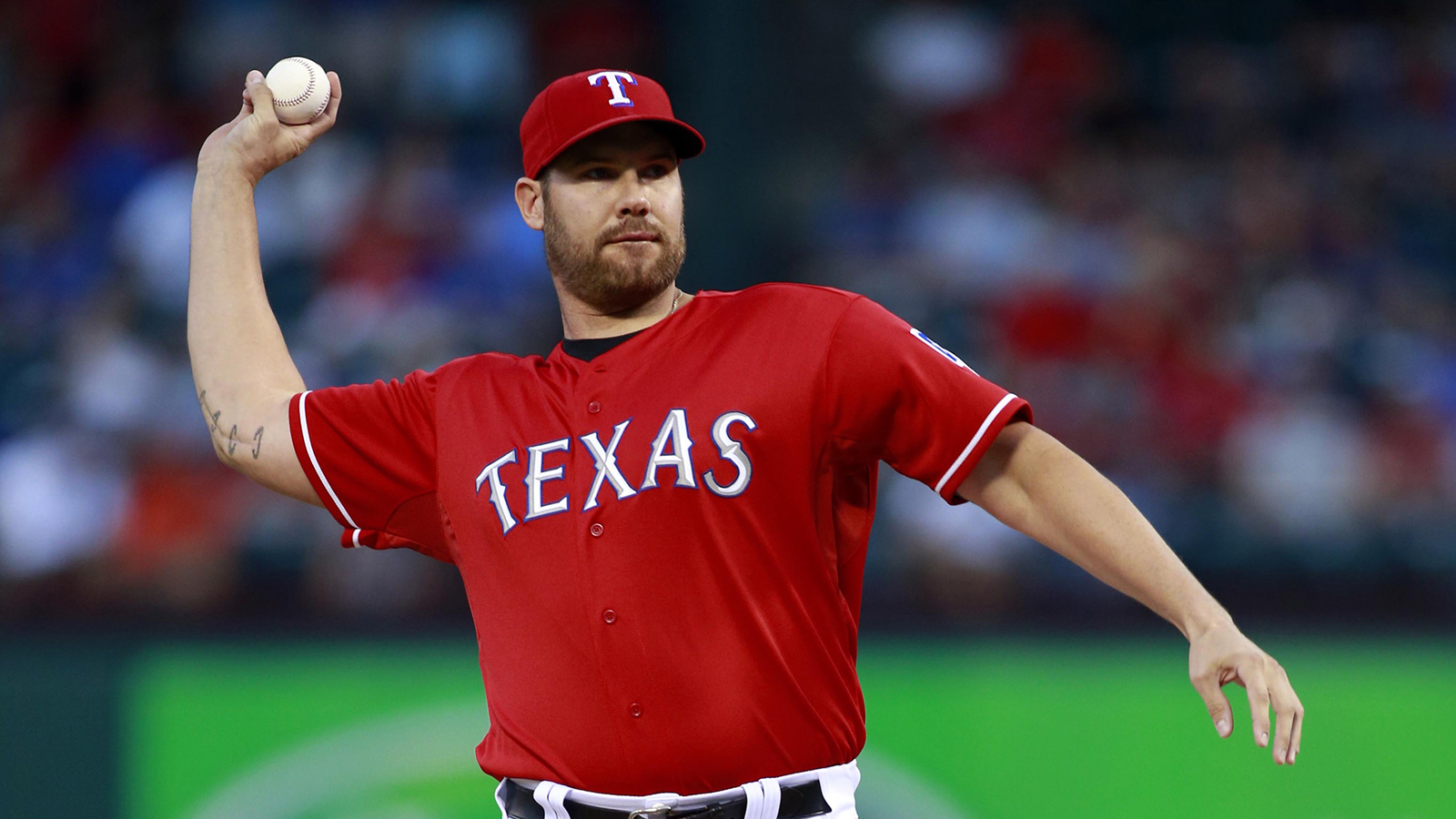 ARLINGTON, Texas — Colby Lewis made a stop at Globe Life Park Friday to check in with the Texas Rangers and throw a bullpen.
Lewis, who is on the Round Rock roster, hopes to be in his locker permanently early next week as he's expected to pitch for the Rangers either Monday or Tuesday.
That start will cap a long road back for Lewis, who hasn't pitched in the major since July 18, 2012, because of arm and right hip problems.
"It actually doesn't seem like it's been that long," Lewis said. "When you look at the days and stuff like that, it's been a minute I guess. It's not that difficult. It's one of those things I've been plagued with injuries in my career and just have to overcome them and work through them."
Lewis said without team doctor Keith Meister and Dr. Edwin Su he wouldn't have gotten to this point. It was Meister who fixed a torn flexor tendon on Lewis in 2012. Su performed hip resurfacing surgery on Lewis last year.
Lewis will be the first player to pitch in the majors after having such an extensive hip procedure.
In typical Lewis fashion, he's not looking at pitching again as a feel-good story. He wants to be able to get outs just like he did when he was a staff workhorse in 2010, 2011 and 2012 before he got hurt.
"I'm happy to have the opportunity and happy the Rangers gave me the opportunity," he said. "It's just an opportunity and being able to take advantage of the opportunity when you get it. This is another opportunity and I hope to take advantage of it, get out there and compete and put this team in position to win ballgames. That's the ultimate goal every time."
Lewis also brings intangibles to the club just with his presence.
"He has a lot of influence on a lot of people in that clubhouse," Texas manager Ron Washington said. "They're a lot of people that look to him for guidance, not that he asks for it but because of who he is. It will be nice just to have him around the guys. We want to get him in there but we've just got to wait."
Lewis, 34, might not be the same pitcher Rangers fans are used to seeing and he's adjusted for that. He's had to make mechanical adjustments because his hip feels better than it has in years. He allowed two earned runs in his only start for the Express last Sunday, pitching five innings in that game.
"I definitely feel different," he said. "I've got more range of motion. It's just being able to adapt and figure out what you've got that day. It's kind of the way I've run my career, just adapting to how my body feels and what I'm going to be able to win with that day. That's kind of all I've ever done."