Lessons learned fueling Baylor's hot start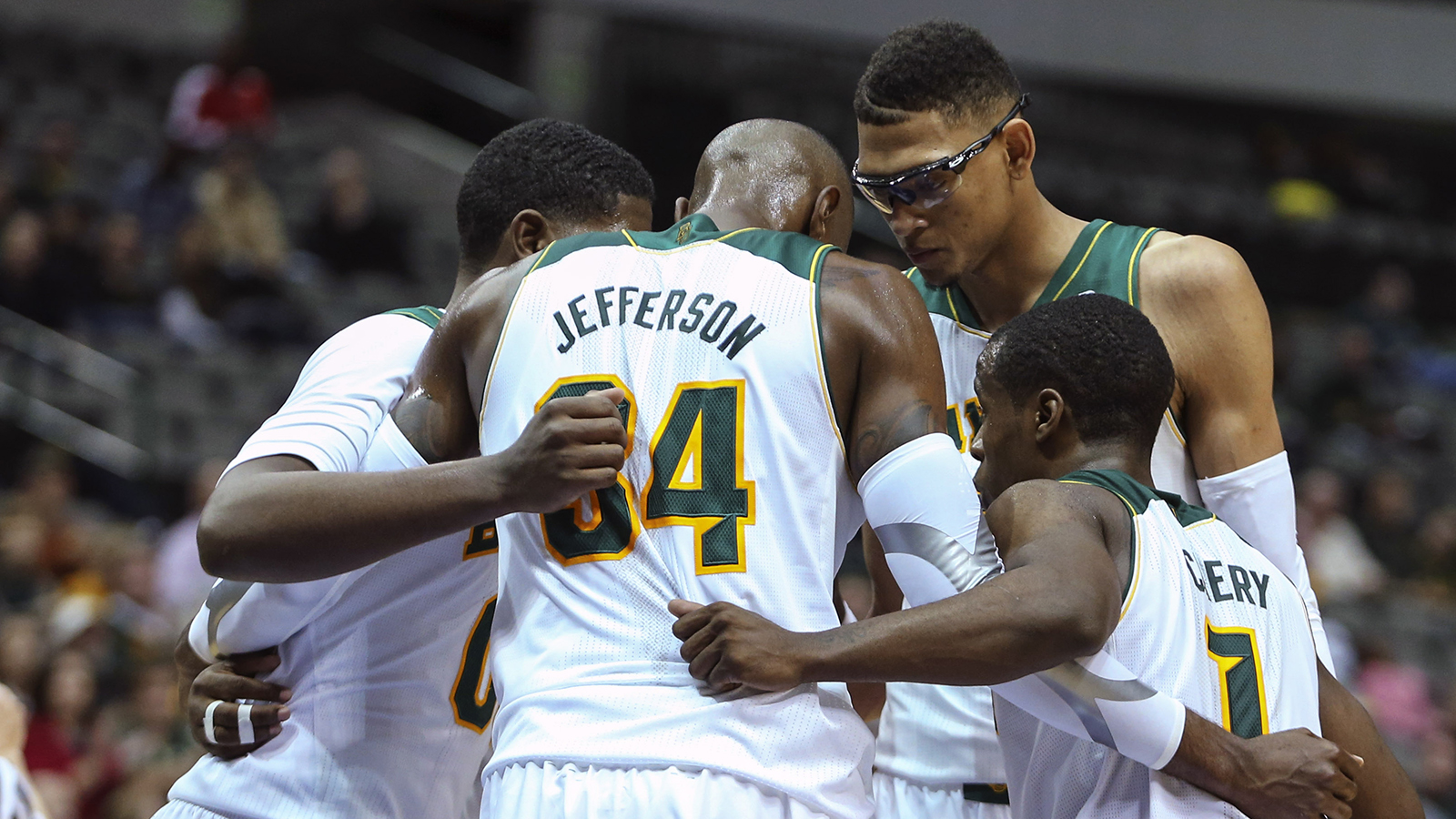 Baylor coach Scott Drew doesn't take long to point to the bridge that connects last year's team to this one. The Bears lost nine of their final 13 games in 2012-13 and missed the NCAA Tournament, but five of those losses came by five points or less.
"A lot of our players last year were in those games for the first time," Drew said. "We all learn from experience."
An odd mixture of failure and success late last season have pushed the Bears to a hot start this season. Baylor fell short of the NCAA field last season, but rolled to an NIT title with five wins to close their campaign.
The five games after a two-point loss to Oklahoma State in the Big 12 Tournament proved Drew correct. The lessons learned helped Baylor win the NIT and this season, have helped carry the Bears to a 13-2 start and a spot in the top 15 after routing TCU 88-62 on Saturday.
"We gained some confidence and experience with how we finished the season last year, winning the championship," Drew said. "When you're one of two teams to win your last game, that's a different feeling going into summer when you cut down the nets."
The signs were there late last year. Baylor routed No. 4 Kansas at home and two of its final three losses came in the closing seconds to top 15 teams Kansas State and Oklahoma State.
"A lot of times basketball comes down to who makes a shot, who misses a shot, who tips in the offensive rebound, who misses a tip-in. The goal is to put yourself in a position where you don't have to make the game come down to one possession," Drew said. "Losing's not fun and when you remember that, you work harder to not achieve that again."
The fruits came with a pair of close wins sprinkled into the Bears' five-game run to the NIT title. Swallowing the pain of missing the 68-team NCAA Tournament field is a little easier when you take home a trophy at the end of the season.
"For me personally it helped my confidence," said forward Cory Jefferson, who turned down the NBA Draft to return to Waco for his senior season
There aren't any close losses to haunt the Bears this time. Baylor is 5-0 in games decided in overtime or by five points or less this season.
The team chemistry is a lot better," guard Brady Heslip said. "We have a bunch of guys who just want to win and we play a lot of guys."
The Bears returned Heslip, Jefferson and seven-footer Isaiah Austin, and nine players currently play double-digit minutes. The Bears also have seven players averaging between 13.5 and 7.3 points a game. Last season, guard Pierre Jackson averaged nearly 20 points a game and just four players fell within the same scoring average window.
"Last year, rightfully so, Jackson dominated the ball a little bit and everybody was waiting on him," TCU coach Trent Johnson said. "Now, they can go anywhere they want."
Baylor is better, and learned from the stings and successes from last season, building from an already stellar talent base. Would it have been the same if Baylor had cracked the NCAA field and been sent home in the first round?
"Missing the NCAAs is tough. Nobody's main goal is to get to the NIT. With the remaining people we have on the team from last year, everybody still has that feeling of missing the NCAA," Jefferson said. "That has us fired up."