LeBron's delayed decision helping Mavs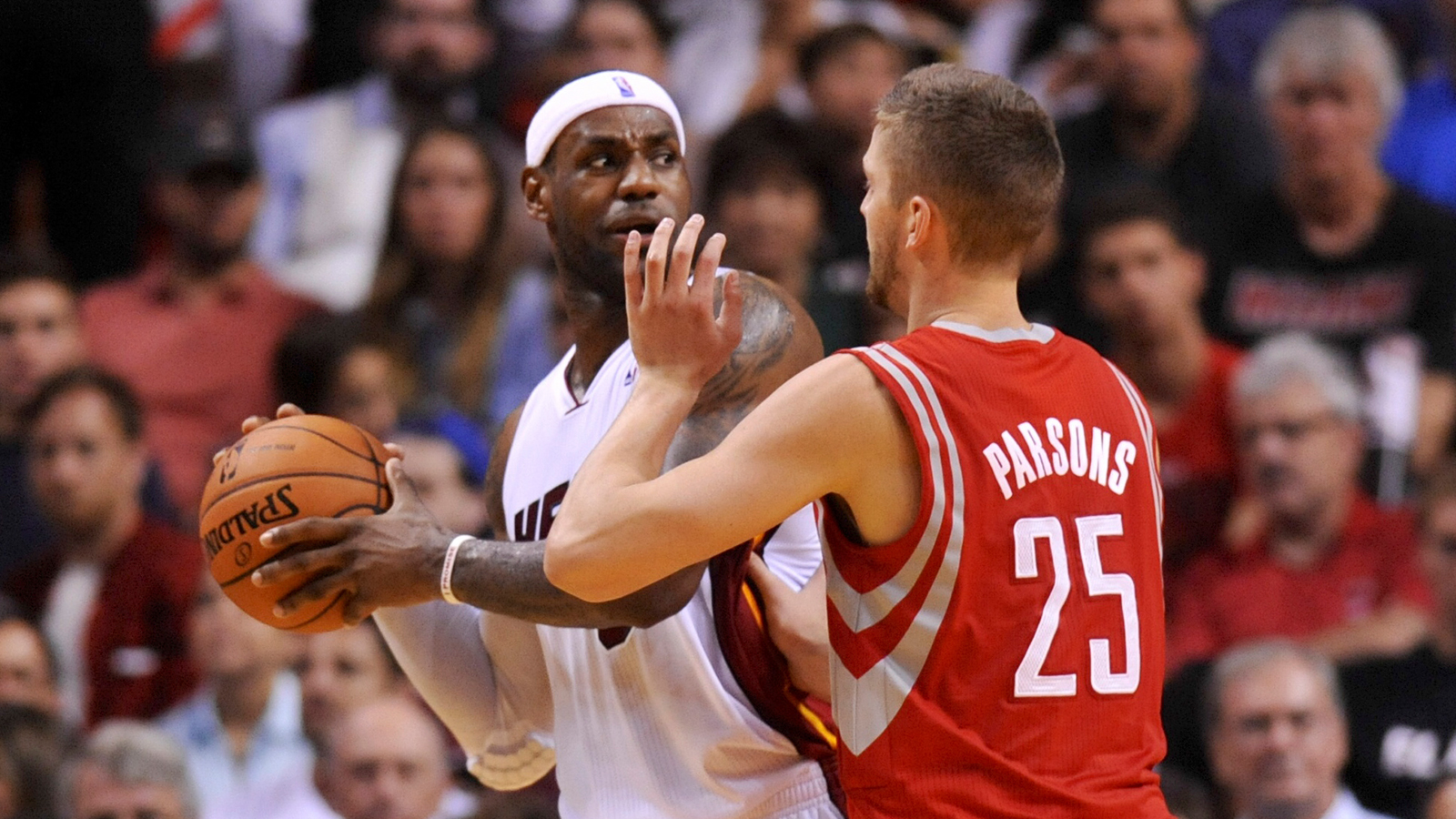 One of the longest weekends in the history of the Dallas Mavericks is staring us in the face. The Houston Rockets have until Sunday at 11 p.m. to match the Mavs' three-year, $45 million offer sheet to restricted free-agent small forward Chandler Parsons.
Dallas has put its rival to the south in a tough spot, but there is no guarantee of success. Either way, the Mavs helped make Parsons an extremely wealthy man. At worst, Mark Cuban has a chance to watch one of the forefathers of NBA analytics, Daryl Morey, squirm for a couple days. The Rockets are playing a game of high-stakes poker with Chris Bosh, and it could end up costing them the immensely talented Parsons. On Thursday, I asked Mavs president and general manager Donnie Nelson to place a percentage on whether Parsons would be a Maverick late Sunday evening.
"It's hard for me to pinpoint a percentage," Nelson said on "The Afternoon Show with Cowlishaw & Mosley." I think we've put ourselves in a really really good position. There are some exterior factors with the Bosh situation that may be a factor as well. It's hard to know, but we feel good about our chances. Otherwise, we wouldn't have made the offer."
This is such an incredible opportunity for the Mavs, in part because they lost out to the Rockets on Dwight Howard last summer. Morey's behavior in the aftermath of landing Howard irked Mark Cuban. And that's why Cuban probably enjoyed posing for pictures with Parsons soon after the former University of Florida star signed an offer sheet with the Mavs. Parsons is a talented offensive player who saw his stock soar based on impressive numbers last season and a relatively thin group of free agents. Maybe Morey will someday enlighten us on why he didn't lock Parsons down for roughly $1 million in 2014-15. If the Rockets lose Parsons and aren't able to land Bosh, there will be egg all over Morey's face. It's something he'll be able to address at the next M.I.T. gathering.
The one thing I don't understand is why there's so much outrage over LeBron James taking his time making a decision. First off, this is likely helping the Mavs. As long as Bosh is in limbo, the Rockets can't pull the trigger on Parsons. Bosh may be waiting for an answer from James. I've been amazed to hear folks say they desperately won't closure. James is simply trying to make everyone show their hands. Pat Riley likely made the most impassioned plea because he will look really bad if James returns to Cleveland. Riley basically challenged the manhood of his Big 3 after the NBA Finals. That news conference may not have sat well with King James.
"In the grand scheme of things, LeBron going back to Cleveland would help our cause" Nelson said of the Mavs.
For now, Mavs fans can daydream about how good this offense could be with Parsons. He's a more skilled offensive player than free agents Trevor Ariza and Luol Deng. Ariza is coming off a career season from three-point land, but it's impossible to know if he can sustain that production for a second consecutive season.
"As you know, we have a big ol' hole at small forward," said Nelson. "[Parsons] shoots the long ball and at 6-10, he's got really good size. He's an old school player, put it down and create, and he can pass. He knows what to do without the ball. We've clearly watched over the years and were in position to acquire his services, and that bullet's been fired."
The Cavaliers are pursuing Mike Miller, James Jones and Ray Allen. James is close friends with Miller and Allen and he admires Jones' ability to hit three-pointers. The Cavs have done more than the Heat to woo James. I think James believes there's unfinished business in Cleveland. To bring a title to the Cavs might be more rewarding than winning a third title with the Heat.
The best news for Mavs fan is that LeBron's indecision might keep the Rockets from matching Parsons' offer sheet. Let the man continue to ruminate over this one. If free agency ever ends, we might be forced to talk about the Rangers.
Keep stalling, Lebron. At least until late Sunday night.