LeBron looking forward to working with Manziel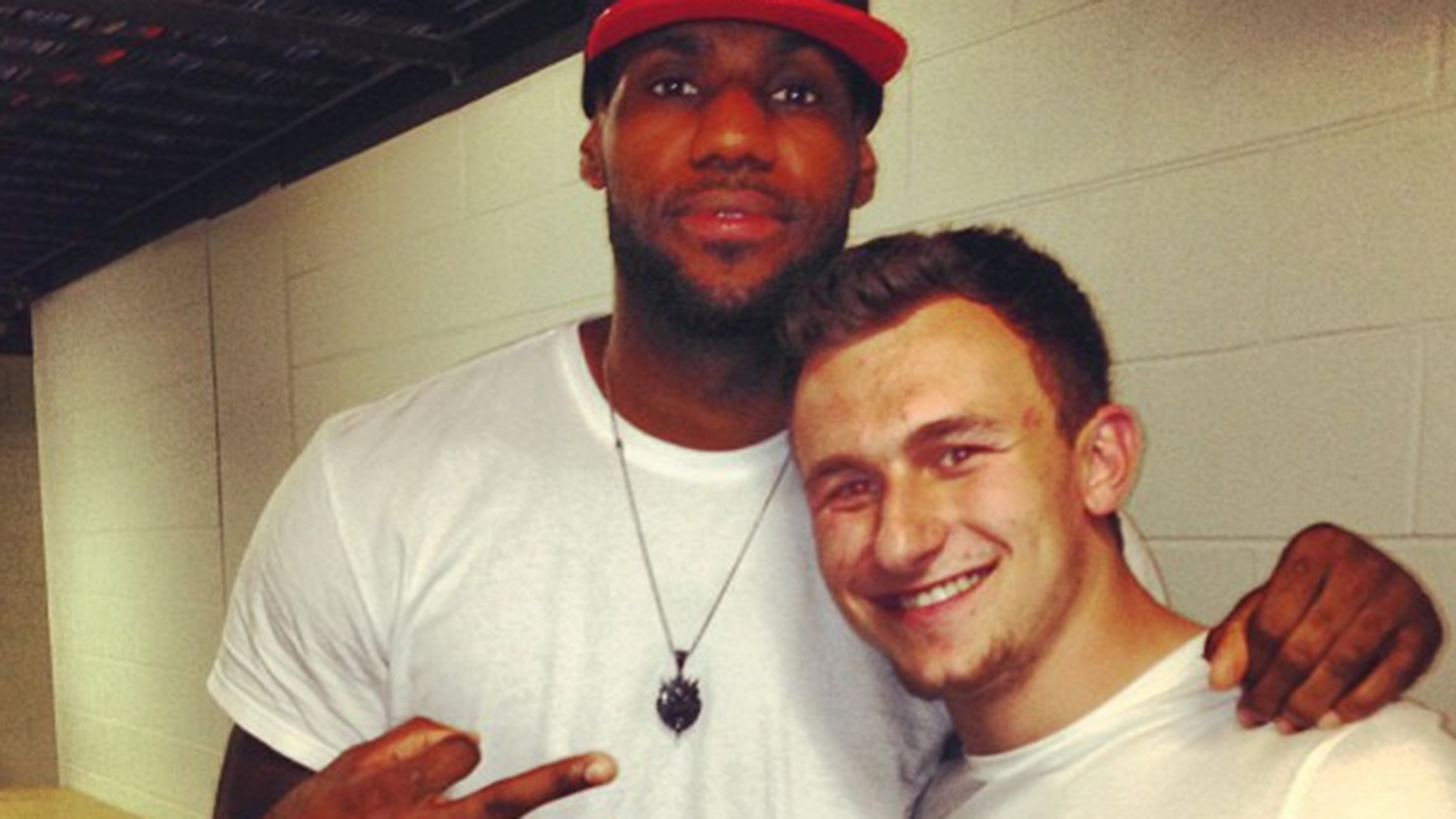 Johnny Manziel had previously been able to call NBA superstar LeBron James an acquaintance, but now, he can call him a business partner, or close to one.
The day before Manziel officially announced his decision to forgo his final two seasons at Texas A&M, news "leaked" that the Heisman-winning quarterback chose representation, including James' high-school friend Maverick Carter and his company LRMR to run his marketing team.
Prior to the Heat's game in New York against the Knicks Thursday, LeBron spoke about a possible business relationship with Manziel.
"But when the opportunity was brought to me, I basically just told him, if he's willing to listen, if he's willing to take my advice, then I'm willing to give it and he was all for it." he told reporters via the Associated Press.
And it turns out Manziel and James had a closer relationship than many people expected. "Throughout this whole season I would text him weekly before the games, after the games," James continued. "And I didn't know it would lead to obviously us being together now as far as business, but I was happy to help him."
While many have questioned Manziel's off-field antics, James has no worries about Manziel in the next level.
"I think he's not the only college kid that's ever went to a frat party, or the only college kid that ever had fun, but obviously he's Johnny Manziel so it's blown out of proportion," James said.
"I think at the end of the day, he's an unbelievable competitor and we love what he brings to the table as far as being a football player and as far as being a young man that's trying to strive for greatness, so we're just happy we're able to be a friend of his and be able to help him"
We guess LeBron James isn't the worse person to have as a mentor, you know, except for the whole "Decision" thing.