LeBron James: 'It would be great' if Kevin Durant won MVP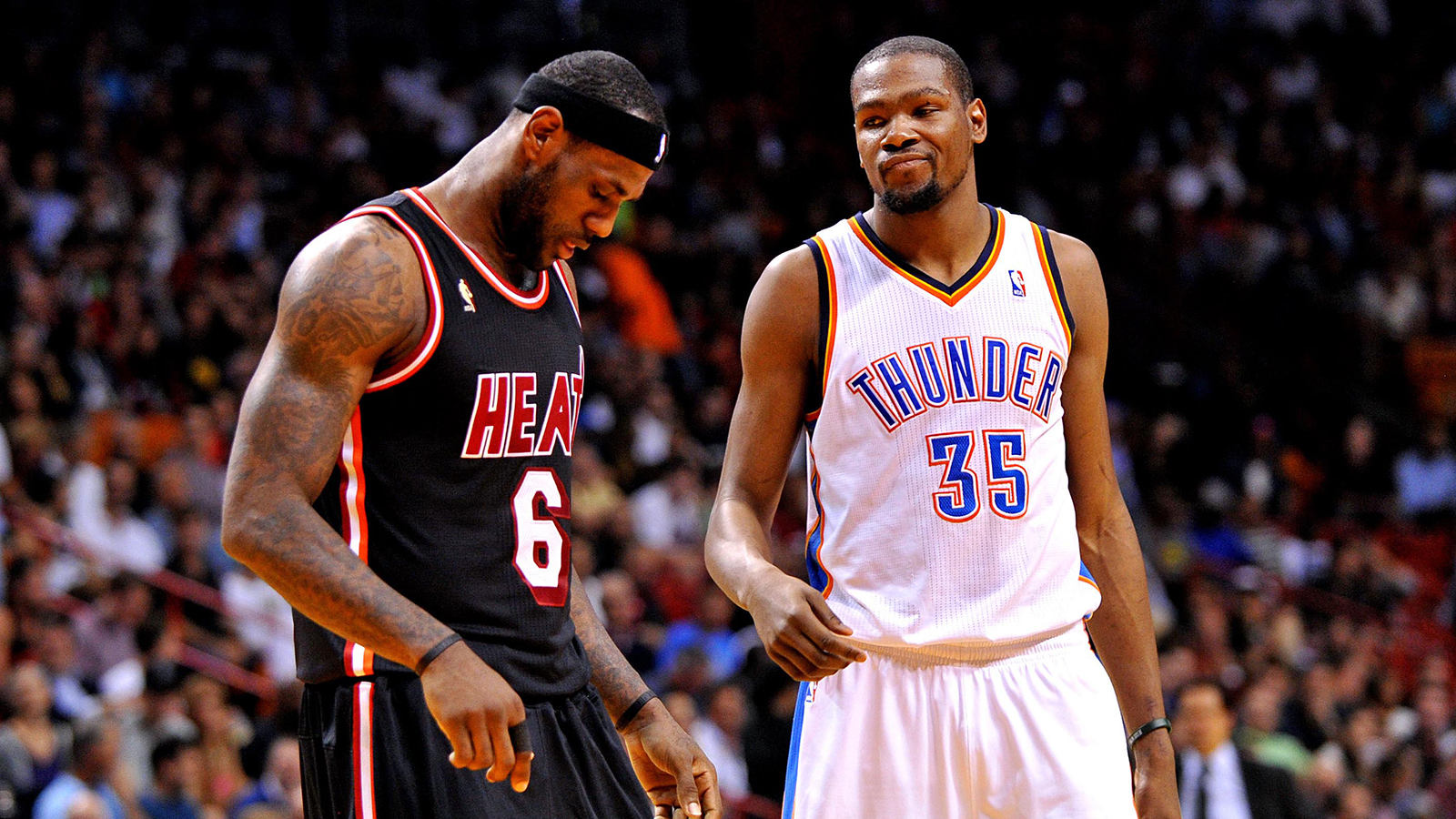 Miami Heat star LeBron James, winner of four of the past five MVP awards, admits he might be beat by Kevin Durant in the race to be named this season's best NBA player.
While the competition has been nothing short of amazing between the two NBA stars, Durant has seemingly pulled away from the competition recently with his streak of 41 games with 25 points or more coming to an end on Tuesday, along with already clinching the scoring title posting 32 points per game this season, and James has taken notice.
"I think K.D. [Durant] has had one heck of a season, and if he was rewarded with the MVP, it would be great," James told the Miami Herald. " It would be awesome for him, for his family. It would be a great thing for him. He has played MVP-type basketball."
Along with the impressive offensive stats, Durant's game on the defense side has also seen improvements in '14, leading Oklahoma City to have the fifth-best overall defense in the league. Not to mention, the Thunder have a better record than the Heat in the tougher Western Conference.
While the race seemingly is tipping in Durant's favor, James' comments just reiterate that he does indeed believe Durant will win the prestigious award for the first time in his career.
Follow Shawn Ramsey on Twitter: @ShawnPRamsey