Lawsuit against Cowboys owner Jerry Jones dismissed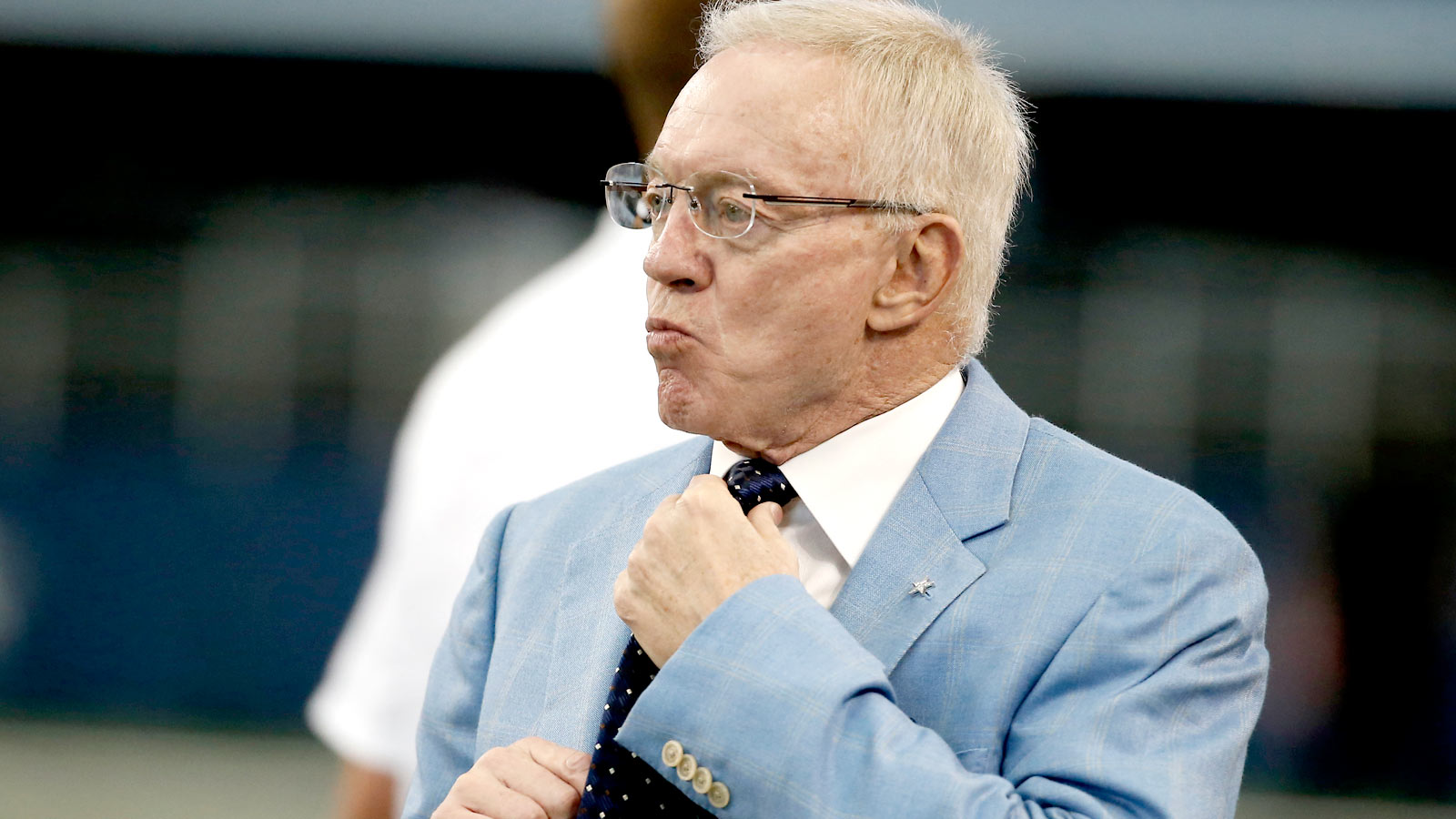 IRVING, Texas — A lawsuit filed by former exotic dancer Jana Weckerly alleging sexual assault against Dallas Cowboys owner Jerry Jones has been dismissed, according to both attorneys.
"We are pleased with the court's judgment against Ms. Weckerly," Levi McCathern, the attorney representing the Cowboys and Jones, told The Dallas Morning News. "Ms. Weckerly's allegations were false. This case is over."
Thomas Bowers, Weckerly's attorney, said he and his client "do not contest the judgment as entered by the court. Neither Jerry Jones nor the Cowboys organization has paid us any money."
A Dallas County court document obtained by FIX Sports initially and inaccurately said there was a settlement in the suit, which accused Jones of improprieties five years ago and allegedly occurred on the same night that several salacious photos of Jones with women were taken — and then leaked to the Internet this summer.
Jones denied the allegations, saying in August that "Someone has misrepresented photos taken at a restaurant five years ago for their own purposes."
McCathern said in September that the allegations were "completely false" and "nothing more than an attempt to embarrass and extort Jerry Jones."
The suit alleged the Cowboys tried to cover up the incident and that up until recently Jones paid Weckerly hush money.
MORE FROM FOX SPORTS SOUTHWEST:
– Ranking NFL quarterback salaries
– Best college football traditions