Kurt Warner would choose Clowney over Manziel for No. 1 pick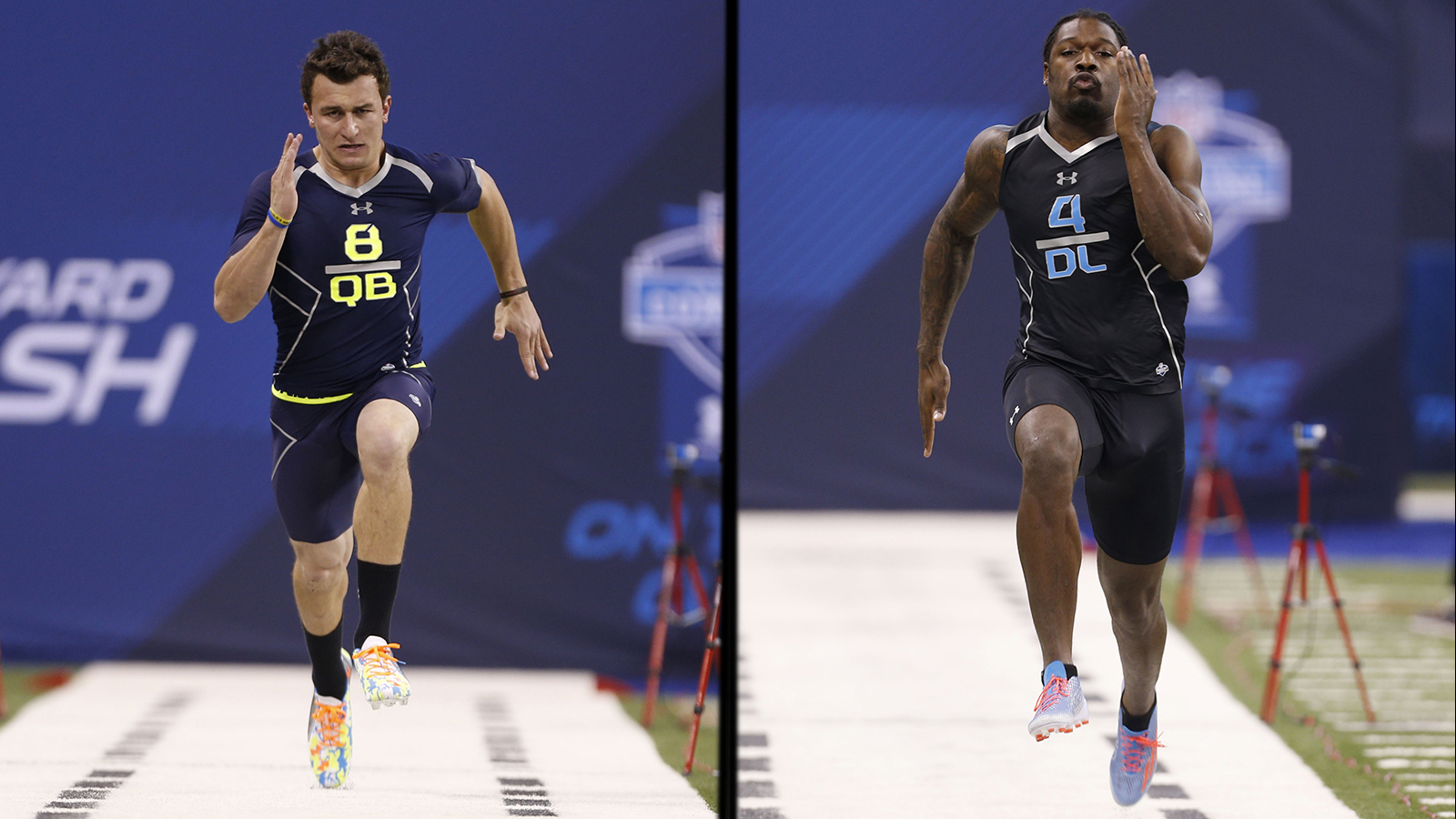 Johnny Manziel had an impressive Pro Day this week.
The Houston Texans are in desperate need of a quarterback after last season's 2-14 debacle.
It seems like the two would be a great fit. (Not to mention Manziel is a native Texan).
Plus, Houston head coach Bill O'Brien has almost guaranteed the Texans will take a quarterback in the upcoming draft. Seems like the two were meant to be, right?
Well, former NFLer Kurt Warner has come out against the pairing, thinking Houston should pass on Manziel.
"Now without that quarterback position, I think I'm more intrigued," Warner told NFL.com. "I think Johnny Manziel is the guy that intrigues me the most but I think (Jadeveon) Clowney is such a rare, physical specimen, a guy that you're not going to see very often in this business, and because I have a few questions about the quarterback position, I'd probably go that direction."
Warner continues to say Manziel's body of work hasn't proved he's "that guy."
"I want a guy that wants to win regardless of what he does, and I think Johnny's that guy. The problem with Johnny is that there's still a lot of questions, and some of it is because he's only played two years in college. We don't know what he's going to be. To win in the National Football League, you have to win in the pocket. You have to know what you're seeing. You have to be able to make those throws first, and I just don't think we have the body of work to say he's that guy."
Even though Warner would go with Clowney as the first pick, he still had praise for Johnny Football.
"It's hard to impress too much at a Pro Day, but I think Johnny found a way to leave all these guys here and all these different teams going, "Wow. There's a little something special there."
"There was some things mechanically that I would change," he continued. "But as a young kid that hasn't played a lot I think those things are things you can teach, but all the basics and physical ability is definitely there."
Either way, we'll know in a little over a month what the Texans decide. Seriously, can it just get here already?!?