Kubiak buys ad in Houston newspaper to thank team, city, fans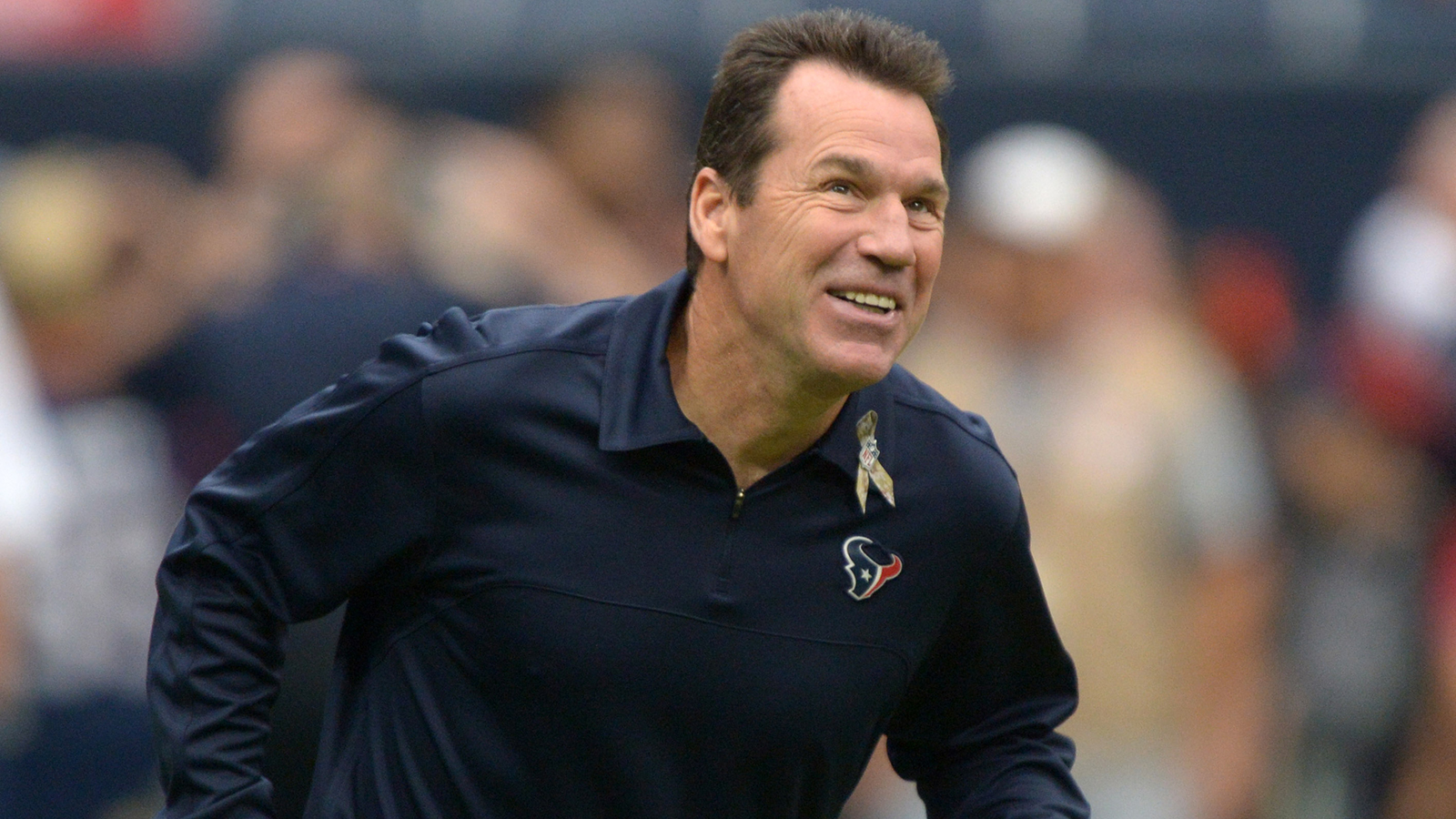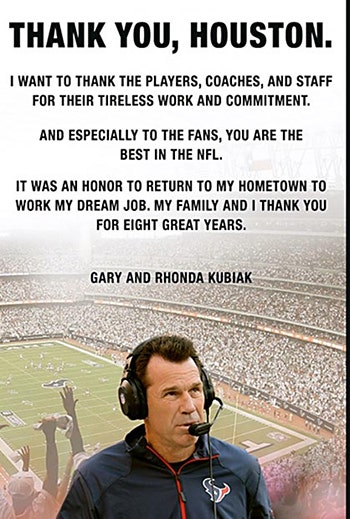 Despite no longer being with the Houston Texans, former head coach Gary Kubiak continues to show he is a class act after taking out a full page ad in Sunday's Houston Chronicle to deliver a message to the city.
Friday, Kubiak was fired by the Texans after losing an 11th-straight game this season against the Jacksonville Jaguars on Thursday night.
It is not uncommon for a coach or player to buy an ad in the local paper if they have retired or have been traded, but for a coach who was fired to take out a full-page ad is a rarity, if it has ever occurred.
In the ad, Kubiak thanks the players, coaches, staff and even the fans– many of whom jeered the former head coach during the Texans' 11-game slide– saying "it was an honor to return to my hometown to work my dream job."