Kouzmanoff comes up big for Rangers in Beltre's absence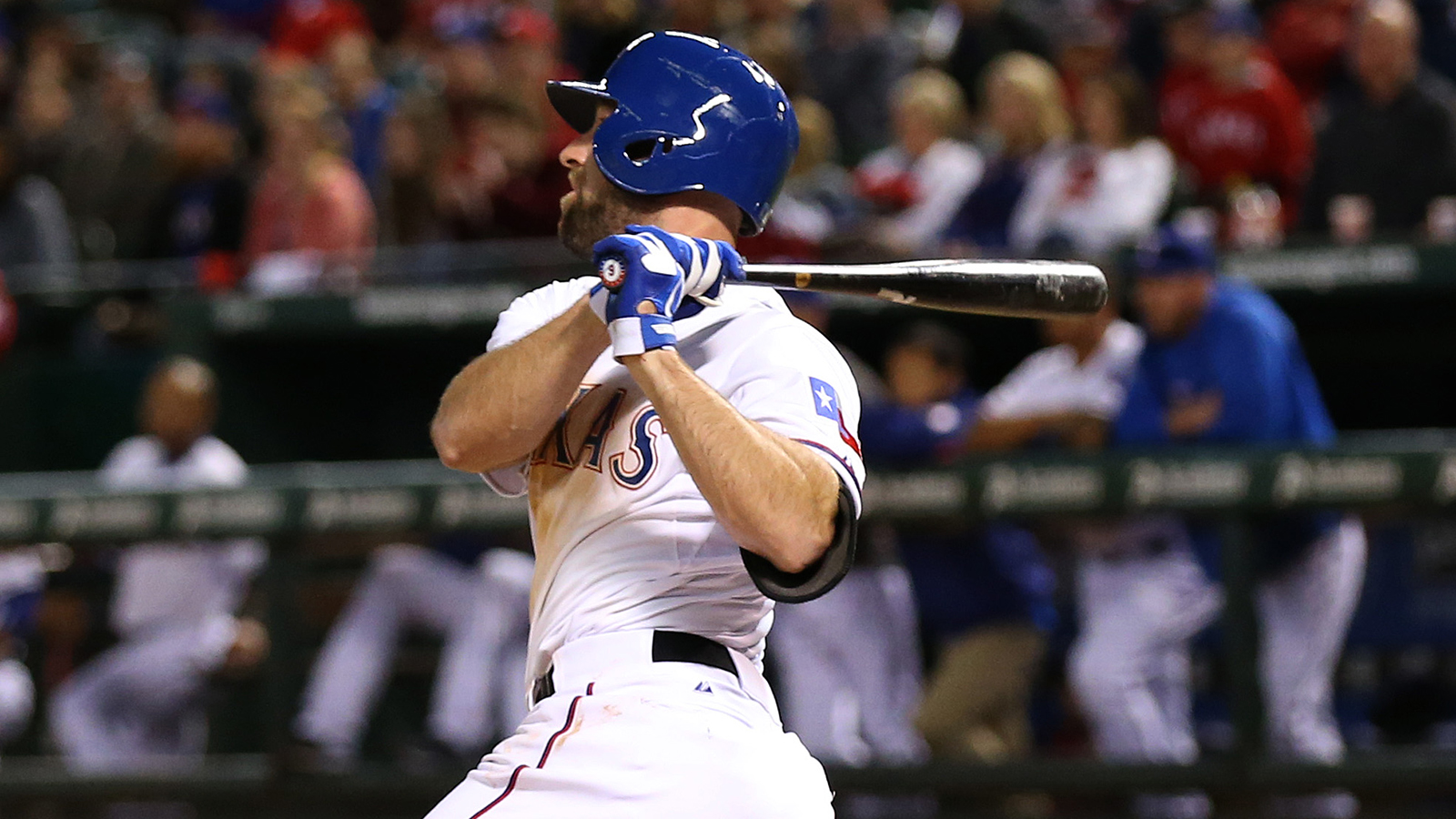 ARLINGTON, Texas – With Adrian Beltre on the disabled list, the Rangers' Kevin Kouzmanoff is making the most of his opportunity to be an everyday starter.
Kouzmanoff came through Tuesday with a home run and two doubles in the Rangers' 5-0 win over the Mariners.
His eight total bases were a season high for the Rangers and resulted in three RBI.
"I'm just trying to get good pitches to hit and hit it hard," Kouzmanoff said. "Unfortunately Beltre got hurt and right now I'm playing third. Those are big shoes to fill, but I'm just out there trying to do the best I can."
Beltre was place on the 15-day disabled list Monday, retroactive to April 9, with a strained left quad. Beltre is eligible to come off the DL on April 24, so Kouzmanoff knows his time as a starter is limited.
Kouzmanoff has made four starts at third base this season, but said knowing he will get regular starts doesn't cause him to relax.
"I'm just showing up every day ready to play, whether I'm in there or not," said Kouzmanoff, 32, who is playing for his fifth major league club since 2006. "I think it's no different whether you are in there every day or not. Once you walk through those [clubhouse] doors you've got to be prepared to play."
So far Kouzmanoff's preparation has paid off. He was hitting .375 coming into Tuesday's game and has hit safely in all six of his games in a Texas uniform.
On Tuesday, his biggest hit was a 405-foot blast that came two pitches after Prince Fielder sent one 416 over the fence.
Kouzmanoff's homer off former Rangers prospect Blake Beavan landed in the seats in left field.
"It was a fastball that was running in. The first one he threw away and I had a feeling he was going to come inside with his second pitch and I was ready for it. Fortunately I put the barrel of the bat on the ball."
Follow Keith Whitmire on Twitter: @Keith_Whitmire