Rangers LHP Holland has knee surgery after fall at home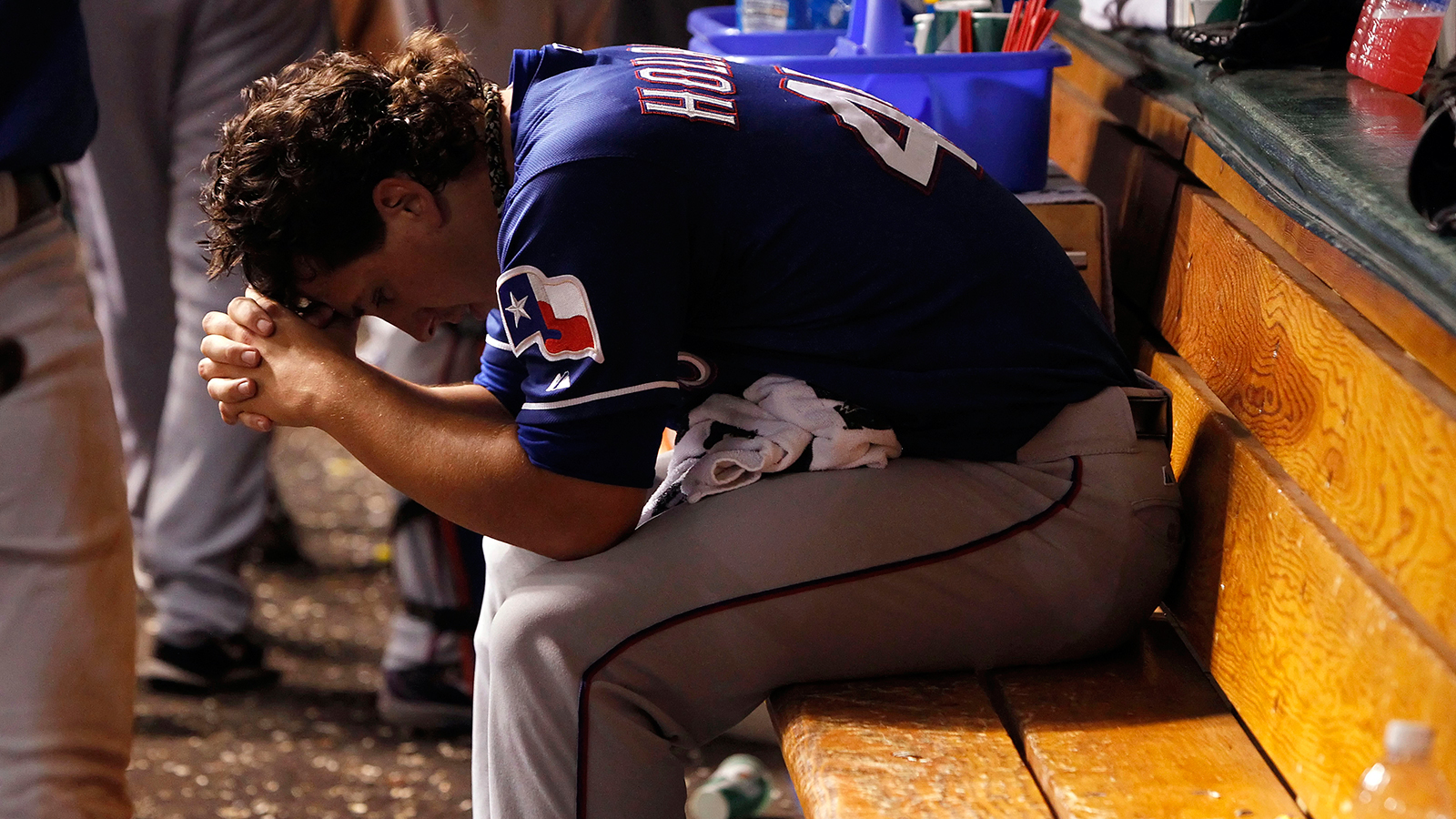 Texas left-hander Derek Holland is likely out until around midseason after suffering cartilage damage in his left knee after a fall at his home Tuesday.
Holland had surgery on the knee Friday morning and will have limited activity for the next six weeks.
"He won't be ready for spring training or the beginning of the season," Texas general manager Jon Daniels said. "He's expected to miss some time. For planning purposed we're going to look at him more as a midseason timeline."
Daniels said the injury did not involve any ligaments and team doctor Keith Meister cleaned up the area behind Holland's left kneecap.
"I'm devastated by this injury," Holland said. "It was a freak accident at home that resulted in a hard fall on my knee. As upsetting as this is, my goal is to begin rehab and get back on the mound as quickly as possible."
Holland, 27, is coming off a 2013 season in which he went 10-9 with a 3.42 ERA. He made a career high 33 starts, including six in which he went at least seven innings without allowing a run, and set career marks in ERA, starts, innings pitched and strikeouts.
The loss of Holland is a huge blow to a Texas rotation that already has question marks. Ace Yu Darvish and second-year lefty Martin Perez return. Left-hander Matt Harrison is expected back but he made just two starts last year and is coming off a pair of back surgeries. Alexi Ogando made 18 starts but also had three stints on the disabled list.
The club also signed Colby Lewis to a minor-league deal but Lewis didn't pitch in the majors at all last season and is coming off major hip surgery.
Holland's injury opens the door for a new cast of pitchers.
"This is an opportunity for a number of our guys," Daniels said. "I talked to Wash (Ron Washington) and that how he looked at it. Robbie Ross, (Michael) Kirkman, (Tanner) Scheppers, (Jose) Contreras. It's an opportunity for those guys to step up and seize the opportunity. We've seen it done before."
Daniels said the club could also look outside the organization to fill the void but he didn't expect the team to pursue a high profile free agent.
Holland, who is signed through the 2016 season with the team holding options through 2018, is 49-38 in his career for Texas.
He had problems with his right knee in 2010. He slipped in spring training, which slowed him. He also hurt the knee again midseason while trying to work his way back from the disabled list because of left rotator cuff inflammation.