Kliff Kingsbury wants ice cream and bottle girls at Texas Tech practice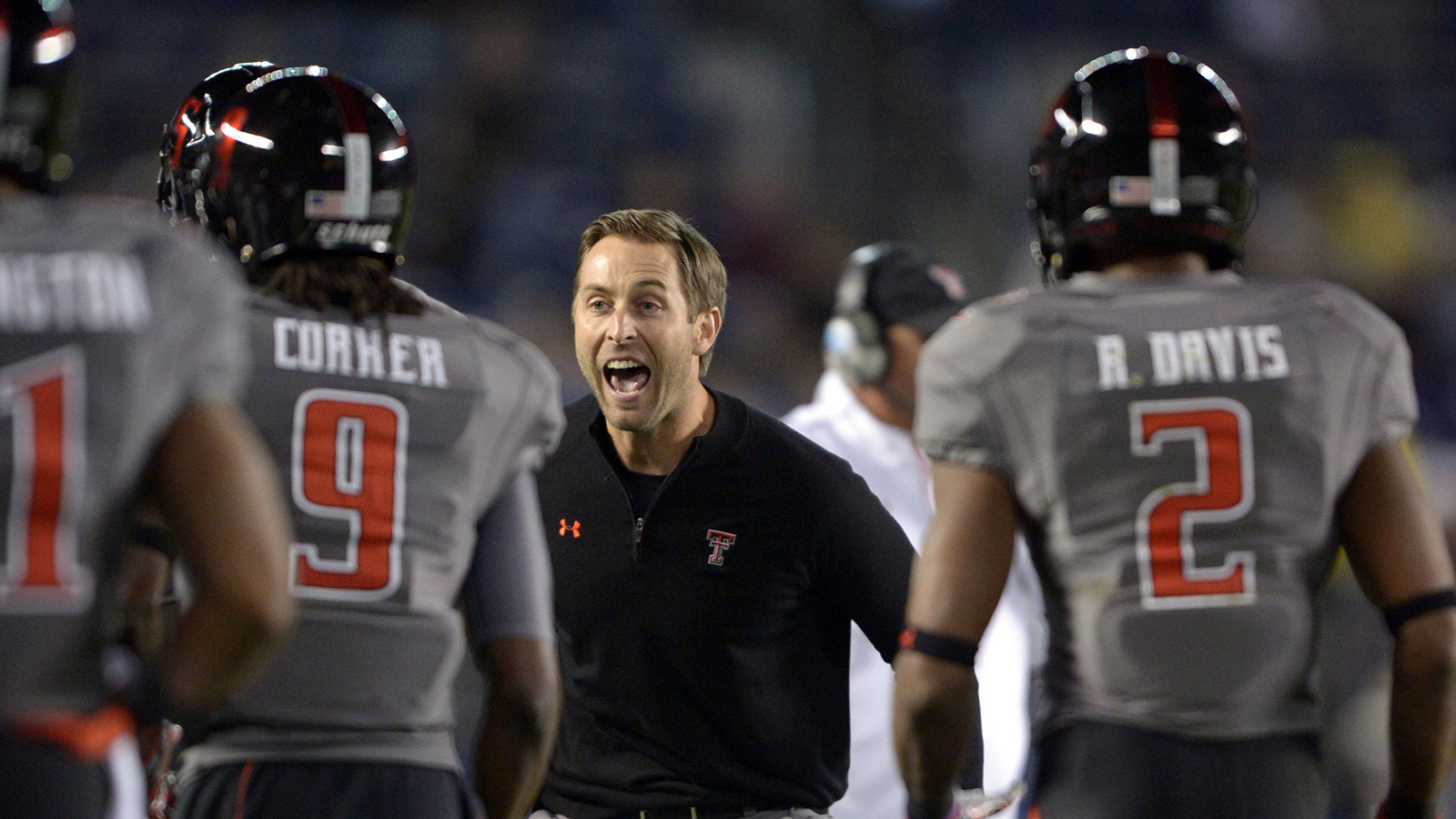 Texas Tech coach Kliff Kingsbury knows how to have a fun at practice.
We learned that last month when he battled his players in a dance-off.
But the 34-year-old head coach has many other ideas how to keep the Red Raiders motivated and loose.
"I will sell out to have a good practice. Whatever it takes," Kingsbury said Wednesday on the Dan LeBatard Show.
Early in his coaching career as an assistant at the University of Houston, Kingsbury got ice cream for the players. But it wasn't just a bag of Blue Bell.
"We brought an ice cream truck, but we filled it with some girls from like one of the clubs, like the bottle girls, and that was impressive," he said.
Kingsbury hasn't brought the truck to Texas Tech practice yet because he's still trying to figure out the best way to do it.
"In Houston you can do that," he said. "You can't do that in Lubbock. There's no bottle service in Lubbock."