Kinsler story and Wilson trip shouldn't matter to Rangers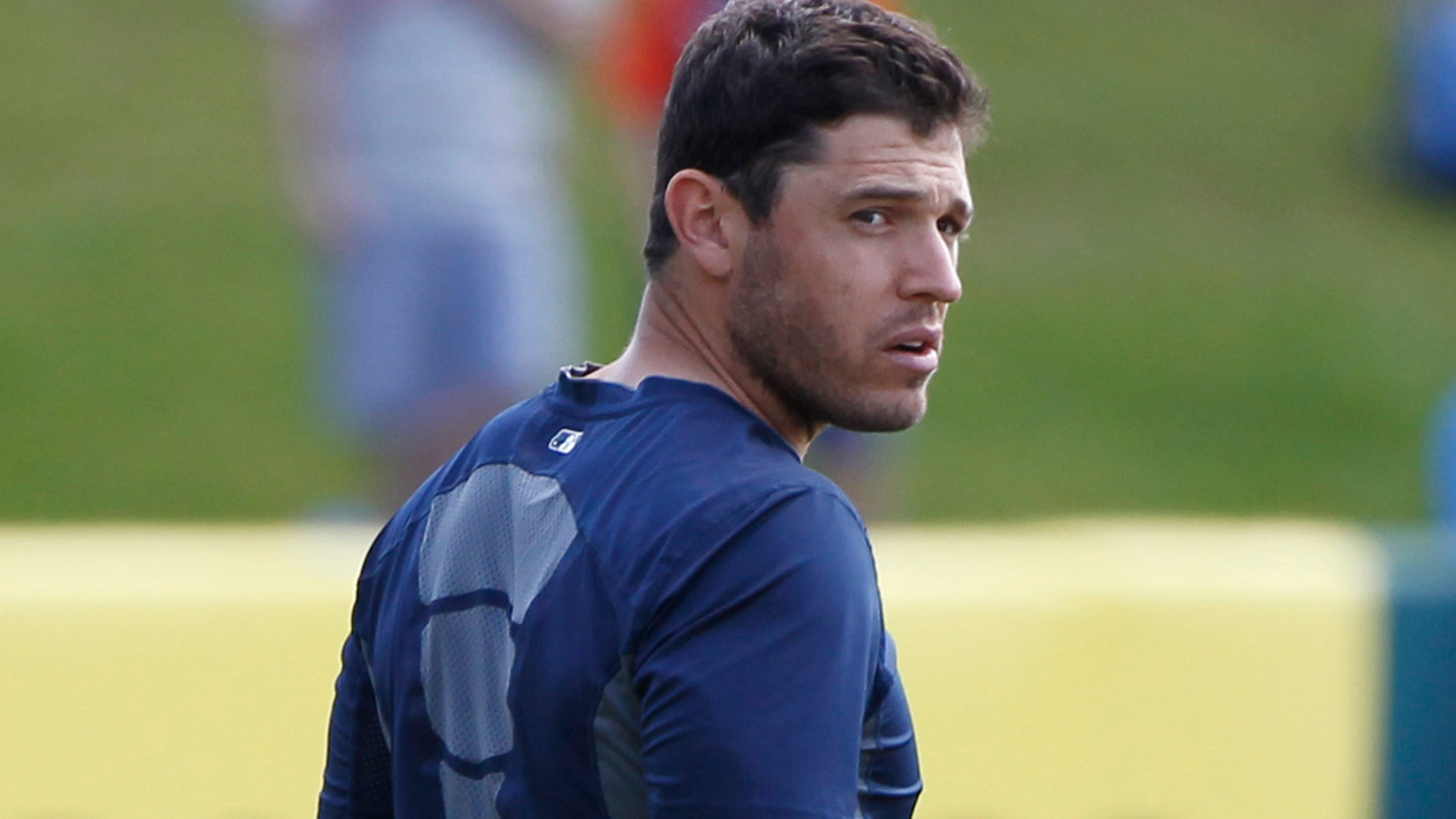 All kinds of big news is coming out of Surprise, Ariz., this week.
None of it has to do with either Russell Wilson or Ian Kinsler.
What does matter is how Colby Lewis' hip feels after he made his first Cactus League start Monday. What does matter is how Matt Harrison's back feels as he tries to make his way back into the rotation as he has now progressed to throwing from a half mound.
That's the stuff that should matter. But it's not the stuff that anyone is talking about.
The Wilson story has the same kind of impact on the Rangers has Charley Pride's annual visit or the stopover Owen Wilson made in Surprise a few years ago for research on what turned out to be a miserable movie.
The Kinsler ESPN article in which he ripped Jon Daniels and said he hoped the Rangers went winless this year should be treated in exactly the same way.
What Kinsler says about the Rangers doesn't matter. He's a former Ranger. Who cares what he says? What Kinsler says only matters if he's leading off for Texas on March 31. That job is Shin-Soo Choo's now so his opinion means nothing.
So what if Kinsler believes that general manager Jon Daniels is a "sleazeball", which is something Kinsler now says has been taken out of context. If you're a fan of the Rangers, don't you want your GM to have a little bit of the dark side working for him? If every general manager was on the up-and-up all the time, baseball Twitter feeds would be dormant and the Hot Stove would die. I may be one of the few fans of the TV show "Survivor" remaining. One thing I know is that the winner of the show is never squeaky clean. You've got have a blindside or two to win, the same as baseball.
Daniels said immediately after the trade that he wished it wouldn't have gone down the way it did with Kinsler finding out from someone other than him. But that's part of the game too.
Who cares if Kinsler says he hopes the Rangers go 0-162 in 2014? That's about the lamest statement anyone can make. And for every team north of Houston, that's guaranteed not to be the case about 10 games into the 2014 season.
Oh fans will have a field day with that one for sure. Rest assured that when the Tigers come to Globe Life Park in Arlington June 24-26 there will be someone in the stands who has a sign with the Rangers win total on it. That's probably the same fan that has a Baseball Town sign ready to go when Josh Hamilton and the Angels come to town. And the same guy who voted for both Kinsler and Hamilton to the Rangers' 25th anniversary team when both were playing for Texas.
It's a fan's right to be upset with comments like that. It also absolutely doesn't matter to the player, especially someone like Kinsler. Kinsler is used to being booed everywhere outside Arlington. He's always been that guy. Whether it was his demeanor on the field, the he flipped his bat on a popup, the way he wore his pants or the way he played the game, opposing fans have never liked Kinsler. Now some of that will carry over to Arlington, which likely means nothing to him. Boos have always been part of his game.
His comments about how the team's lack of chemistry hurt shouldn't matter either. Show me a team that's winning a World Series and I'll show you a team with good chemistry. Show me a team that struggles in consecutive Septembers and that's usually a team with a chemistry issue.
Chemistry normally relates to wins and losses and last year's lack of chemistry impacts this year's team as much as the inability of Neftali Feliz, Scott Feldman or Darren Oliver to get an out in Game 6 of the 2011 World Series. It means nothing.
If anything, the ESPN article pains Kinsler in a negative light with his comments about how he shied away from a leadership role in the clubhouse when the Rangers needed him to step up as the team's longest-tenured Ranger.
"They wanted me to lead these young players, teach them the way to compete, when the only thing I should be worried about is how I'm performing in the game," the story said.
If that truly was how Kinsler felt, then he wasn't ready for a leadership role anyways. A me-before-the-team approach could have had as much as an impact on the team's negative chemistry as much as Elvis Andrus and Adrian Beltre having fun while making outs during a game.
Hopefully for the Rangers sake, Andrus and Beltre have fun and make plays this year too.
And also for the Rangers, hopefully Lewis continues to make strides after his first rehab start and Harrison can get back on a mound this week and be pitching in games for the Rangers in April.
That should be the big news in Surprise this week.