Kinsler's rants reveal more about himself than Rangers' management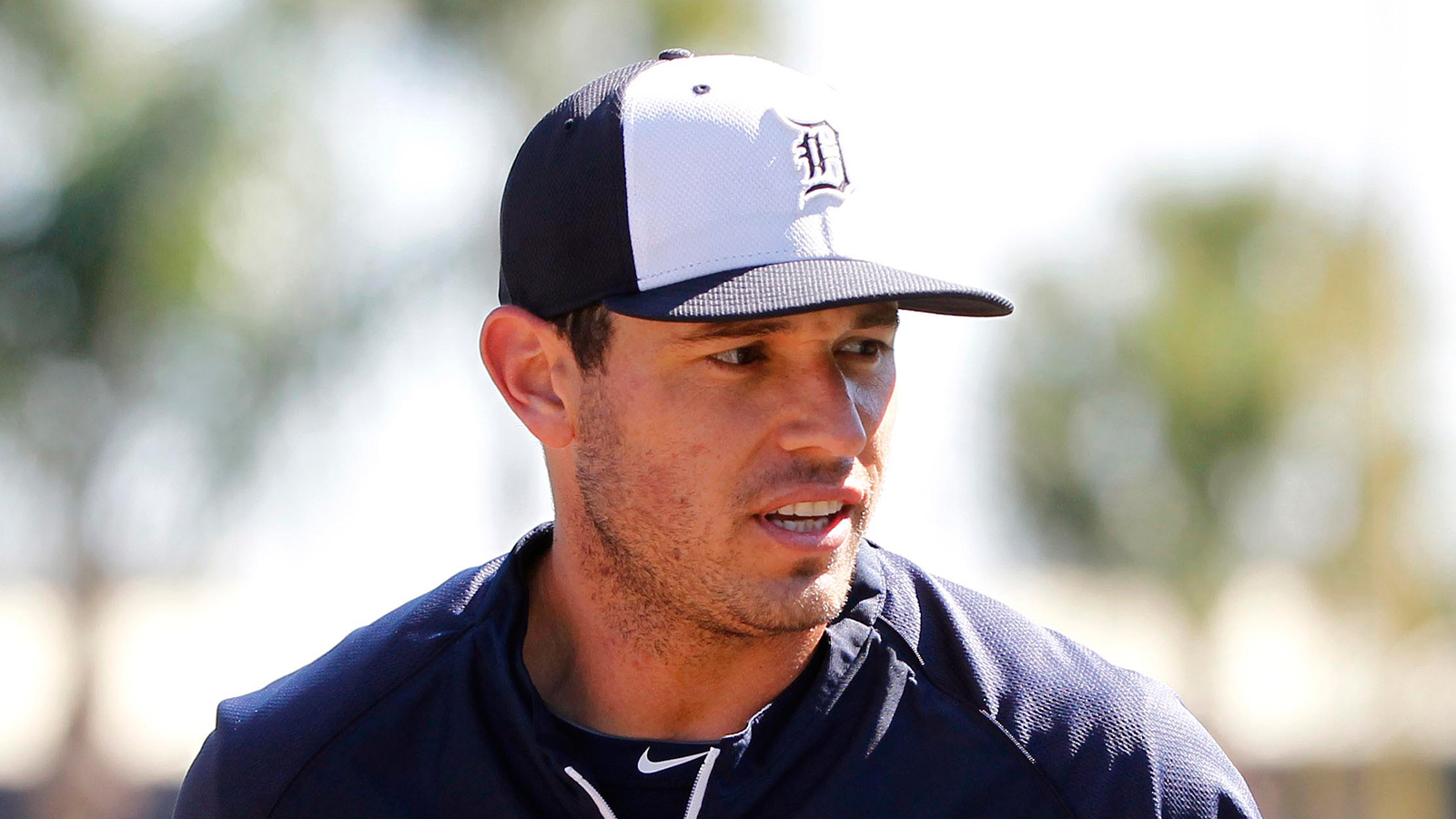 Anyone who follows the Texas Rangers shouldn't be surprised to read Ian Kinsler's rip job of the club and G.M. Jon Daniels. We all knew this day was coming. Because that's who Kinsler is.
He's surly, cocky and competitive. He's the kind of guy you want on your team when things are going well for him. When they're not, he wears his emotions on his sleeve.
So to read in an ESPN The Magazine story that Kinsler hopes the Rangers go 0-162, or that he thinks Daniels is a "sleazeball" shouldn't really shock anyone.
It was only a matter of time that Kinsler would unleash anger toward his former team after he was traded to Detroit in the off-season. Kinsler isn't one to hide his displeasure.
He certainly never did it after a bad at-bat, when he would either sulk back to the dugout or jog to first after ground-outs and pop-ups. At times he was one of the best second basemen in the majors, but he always had the worst body language in the bigs.
The more revealing quote from Kinsler is the one about him shunning a leadership role after his good friend Micheal Young was shipped to the Phillies before last season.
"I was bogged down," Kinsler said. "They wanted me to lead these young players, teach them the way to compete, when the only thing I should be worried about is how I'm performing in the game."
Ironically, one of Kinsler's rants is that the Rangers should not have gotten rid of Young, who was the guy who kept the young guys in line. Young guys like a certain Ian Kinsler a few years ago.
Here lies the crux of Kinsler's anger. Young became the Rangers' "Face of the Franchise" long before contributing to two World Series runs.
But after those World Series trips, Young's skills had diminished to the point that a transition began unfolding on the club. By the time 2013 began, they were no longer Young's team, they were Adrian Beltre's.
Kinsler's right that the chemistry of the club changed after Young left, but it was changing anyway. Young players are impressed by performance. As much as Michael Young gave to the Rangers in previous years, the youngsters coming up were not going to eagerly follow the lead of a utility player.
Adrian Beltre is now the undeniable captain of the clubhouse, with Elvis Andrus as his first mate.
Kinsler did not want to be part of this crew. If he didn't make that clear with his play and attitude last season, he sure made it clear in his comments to the magazine.
As much as he disparages Daniels, his real problem is with himself. He couldn't adapt to the new hierarchy in the Rangers' clubhouse. He also couldn't play well enough to keep the Rangers from eventually giving his job to hot prospect Jurickson Profar.
But it's much easier to put all the blame on Daniels and use his anger as motivation to have a great season with his new team. He wouldn't be the first player to do that.
Kinsler will get a chance to revisit all this June 24-26 when the Tigers visit Arlington. Don't bet on Kinsler getting a warm reception from Rangers fans. Also, don't bet on the Rangers being 0-75 at that point.
Follow Keith Whitmire on Twitter: @Keith_Whitmire