Kingsbury wants to win like Spurs coach Popovich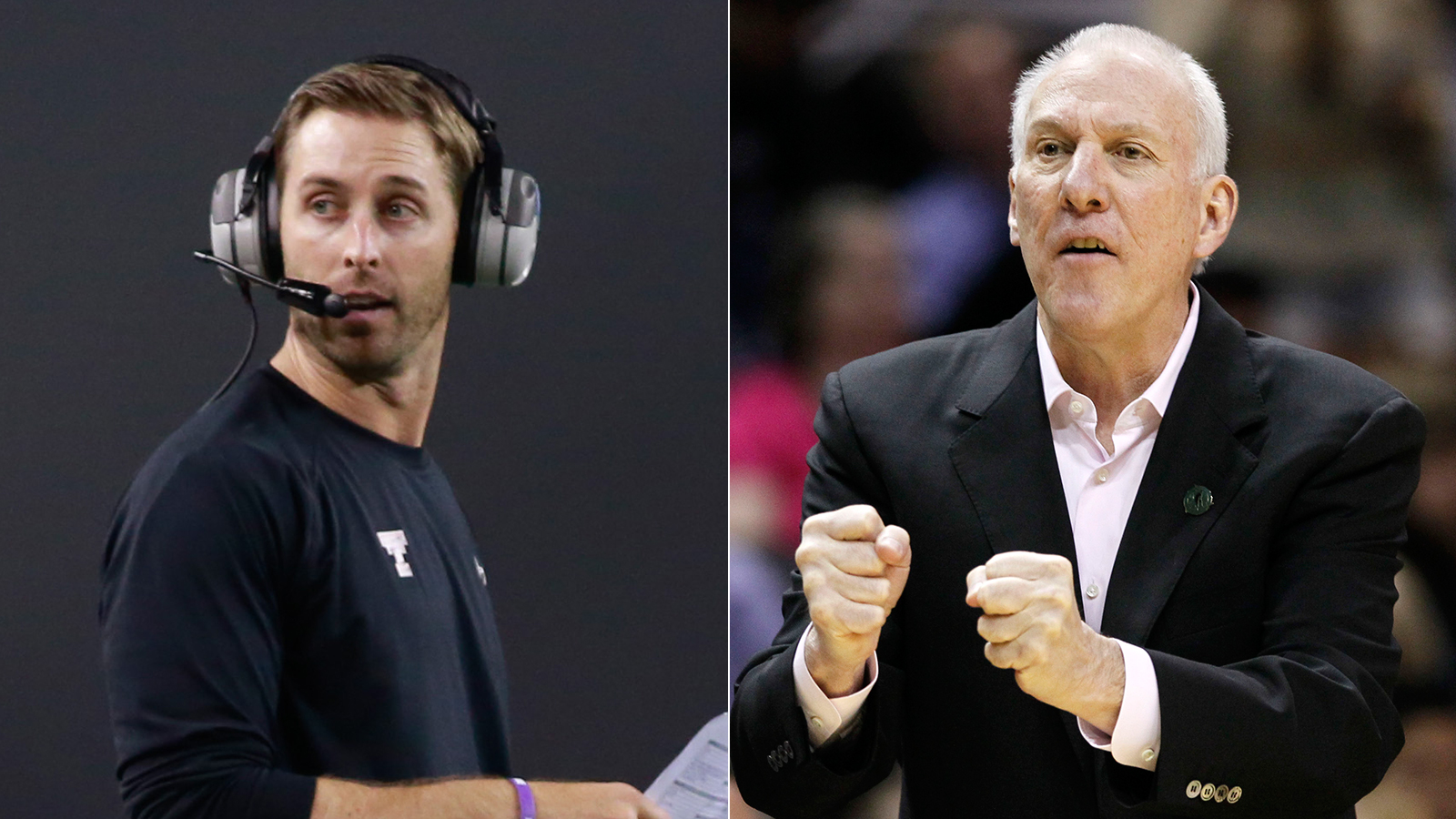 Kliff Kingsbury has learned from some of the best coaches in Texas.
But one of his biggest role models in the Lone Star State doesn't draw up plays on football field.
Kingsbury grew up in New Braunfels, Texas, just north of San Antonio on Interstate 35, so it's no surprise that the Texas Tech football coach is a big San Antonio Spurs fan.
You won't ever see Gregg Popovich in a dance-off or featured during a segment of E! News, but Kingsbury wants to be like the legendary NBA coach.
"I watch the Spurs quite a bit, and coach Pop just fascinates me," Kingsbury told the San Antonio Express-News.
San Antonio displays teamwork like no other, and the Spurs' role players are key to their success playing alongside their superstars.
When All-Star point guard Tony Parker went down with an injury last week, the Spurs had someone who stepped up and filled the void.
"They had some guy named [Patty] Mills who popped up and scored 26 points the other night," Kingsbury said. "Coach Popovich is able to develop things like that all of the time. They just win, and it's incredible. He stays undercover and never gets the love he probably deserves. He doesn't want it. He just wins."
Staying undercover isn't what Kingsbury has been able to do lately. But despite all the media attention Kingsbury gets, he still wants Texas Tech football to be about the players.
And just like Popovich, Kingsbury just wants to win.
Like or hate what you see? Let me know on Twitter @LouisOjedaJr