Thunder's Kevin Durant undergoes successful foot surgery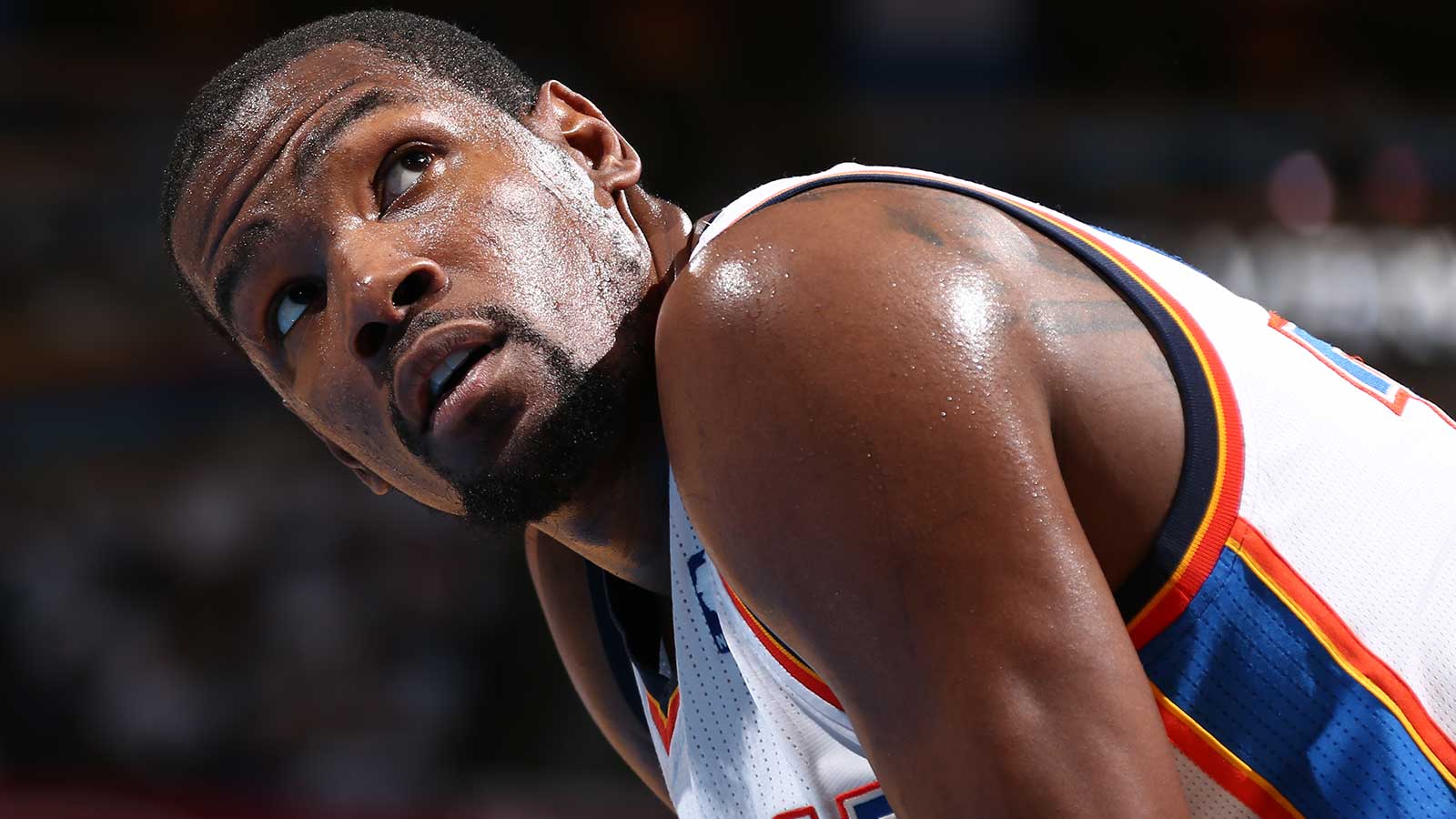 Kevin Durant underwent surgery Thursday to fix a bone fracture in his right foot and will be out at least six weeks.
The Thunder announced the news via a press release and said the procedure was performed at a clinic in Charlotte, North Carolina, after the team, Durant and his representatives "jointly decided" surgery was needed. Durant will be re-evaluated in six weeks.
The reigning NBA MVP was diagnosed over the weekend with a "Jones fracture," a broken bone at the base of his small toe.
The Thunder open the season Oct. 29 at Portland. A six-week absence could have Durant back for the start of December, with about 65 games remaining.
The Thunder, already trying to decide who will start at the No. 2 guard position after Thabo Sefolosha left as a free agent, now need to figure out who will start in Durant's spot.
Likely it will be Perry Jones, who started six games last season and averaged just 12.3 minutes per game. The Thunder likely will want to keep newcomer Anthony Morrow coming off the bench. Reggie Jackson also could be an option. Jackson was one of the players the Thunder have been considering at the No. 2 guard spot, but with Durant out, OKC will be desperate for scoring, so any combination of Jackson, Jeremy Lamb and Perry Jones would be offensive options.
Successful surgery, thanks for all the prayers and concerns! Headed back to okc. Move em

— Kevin Durant (@KDTrey5) October 16, 2014
Surgery time for KD? Kevin Durant's friend Cliff Dixon posted this photo on his Instagram with "pray for my brother" pic.twitter.com/AxkUqU9VFY

— Anthony Slater (@anthonyVslater) October 16, 2014
LeBron James said he texted Kevin Durant to offer his support: "I told him the game's not the same without him out there"

— Dave McMenamin (@mcten) October 15, 2014
Replacing Durant is unthinkable, considering he never has missed more than eight games in a season. He played in 81 last year.
Durant told team officials last Saturday his foot was bothering him. The team announced Sunday that Durant would be out six to eight weeks.
There had been questions about whether Durant would have surgery on the broken bone near his toes on the bottom of his right foot. The Jones Fracture is generally treated with surgery. It's the kind of injury that gets worse without treatment.
Nets forward Brook Lopez had a Jones Fracture in January. He missed four months of the 2013-14 season. Rasheed Wallace also missed four months with the same injury when he hurt himself in 2013. In both of those cases, they were repeat injuries. Durant has not previously suffered any foot fractures in his playing career.
The Associated Press contributed to this report.
MORE FROM FOX SPORTS SOUTHWEST:
– Ranking NFL quarterback salaries
– Best college football traditions