Kevin Durant still not ready to return for Thunder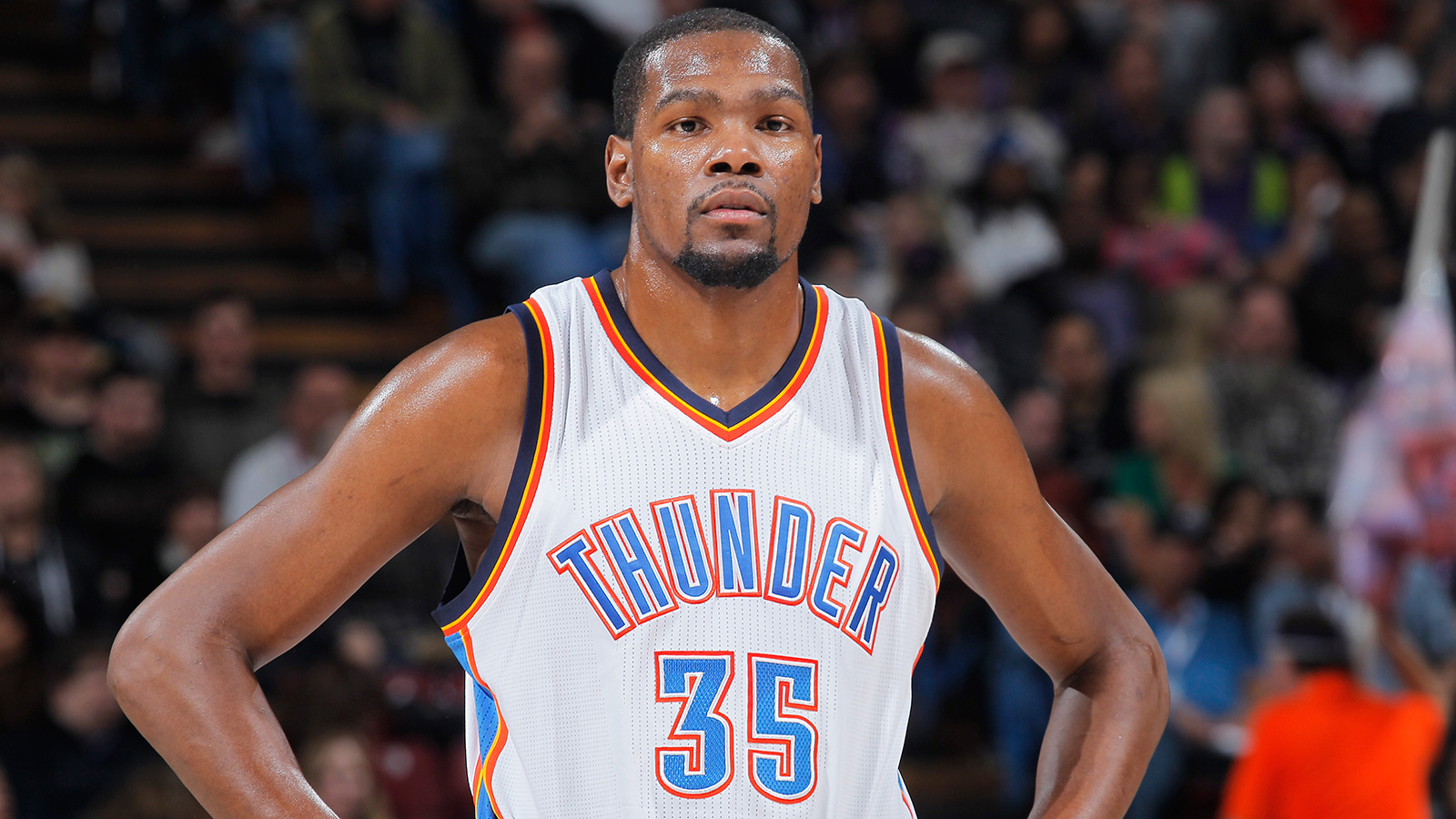 OKLAHOMA CITY — Kevin Durant will not play again Wednesday night against the Clippers.
Not that anyone's surprised, but Durant, who has played just 27 games this season, originally targeted Wednesday as his return from a second surgery on his right foot.
"He still has not practiced," Thunder coach Scott Brooks said Tuesday after practice." Still not practicing with the group. He's still doing his rehab work and has to continue to reach those benchmarks before he steps on with the guys and has contact. He's coming along. He still has to go through all the steps along the way."
Durant was doing a number of individual running, jumping, cutting and shooting drills with an assistant coach after practice Tuesday. He didn't appear to be any pain. However, Durant was wearing an older version – the Nike KD 5s. Check them out here during this shooting drill.
Durant has played just one game since the All-Star Break, Feb. 19 against the Mavericks. In that game Durant changed shoes three times. Maybe the KD 5s are more comfortable for him since the surgery to remove a screw which was causing irritation.
Follow Andrew Gilman on Twitter: @andrewgilmanOK