Kevin Durant ready for scoring streak to end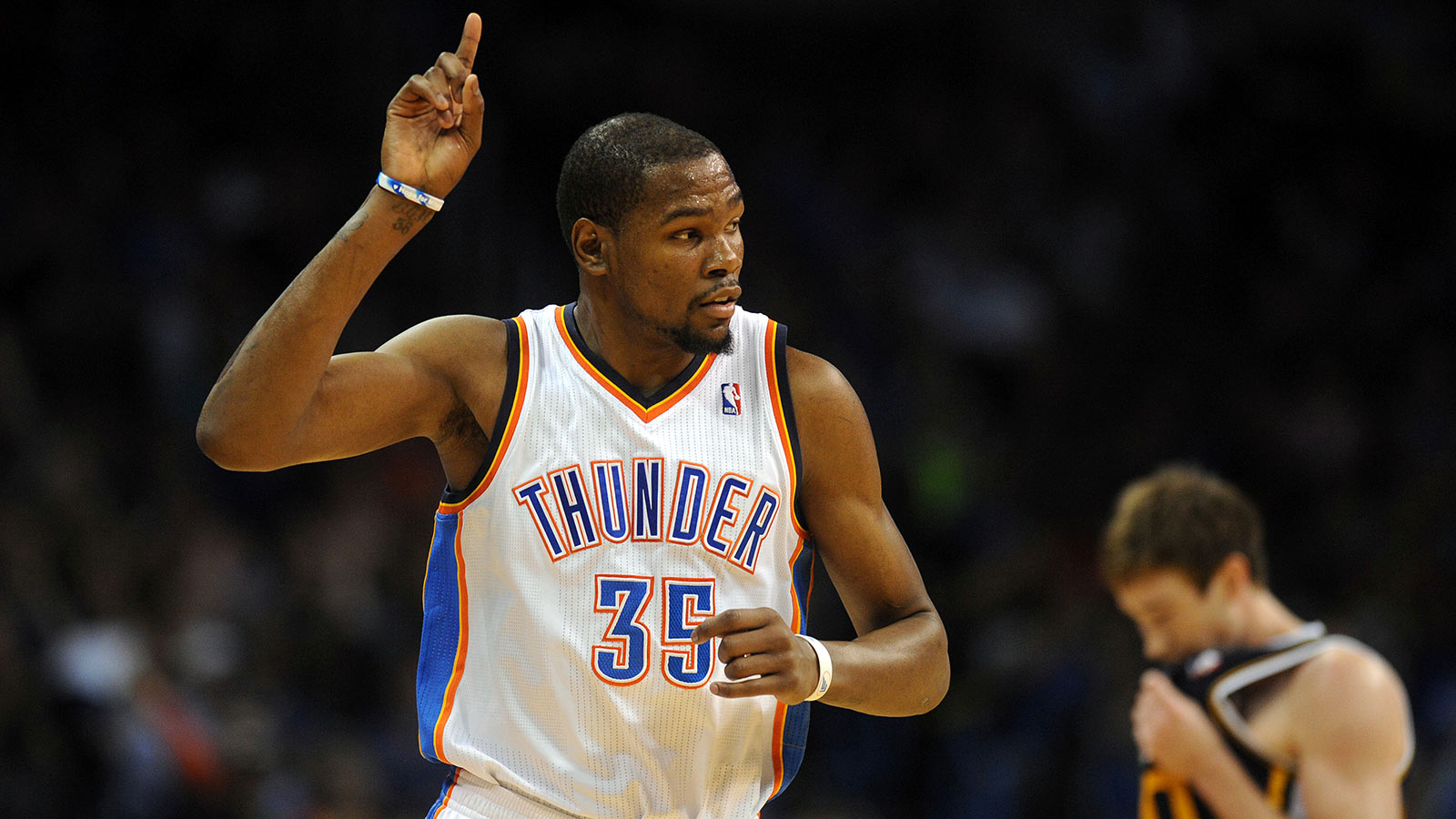 You may have heard Kevin Durant just surpassed Michael Jordan's mark of 40 straight games scoring at least 25 points.
Durant holds the No. 3 spot on the list below Oscar Robinson (47 games) and Wild Chamberlain (106). And while many would feel honored to be in the same company as those three names, it appears Durant may be feeling the pressure.
When asked about the streak, Durant replied, "I don't really care about it. I wish it was over," according to The Oklahoman's Darnell Mayberry.
Durant on passing Michael Jordan's streak of 40 straight 25-point games: "I don't really care about it. I wish it was over."

— Darnell Mayberry (@DarnellMayberry) April 7, 2014
As Pass the Pill pointed out, Durant hasn't scored below 25 points since Jan. 5th against the Celtics. With Durant being relied on heavily offensively with the nagging injuries to Russell Westbrook, we're guessing Thunder fans don't share KD's same mentality.
Durant totally seems like the type that would rather have the team trophy over a personal accolade, but when you're relied on as much as he is, he made need to achieve both.