Kevin Durant opens up about future, free agency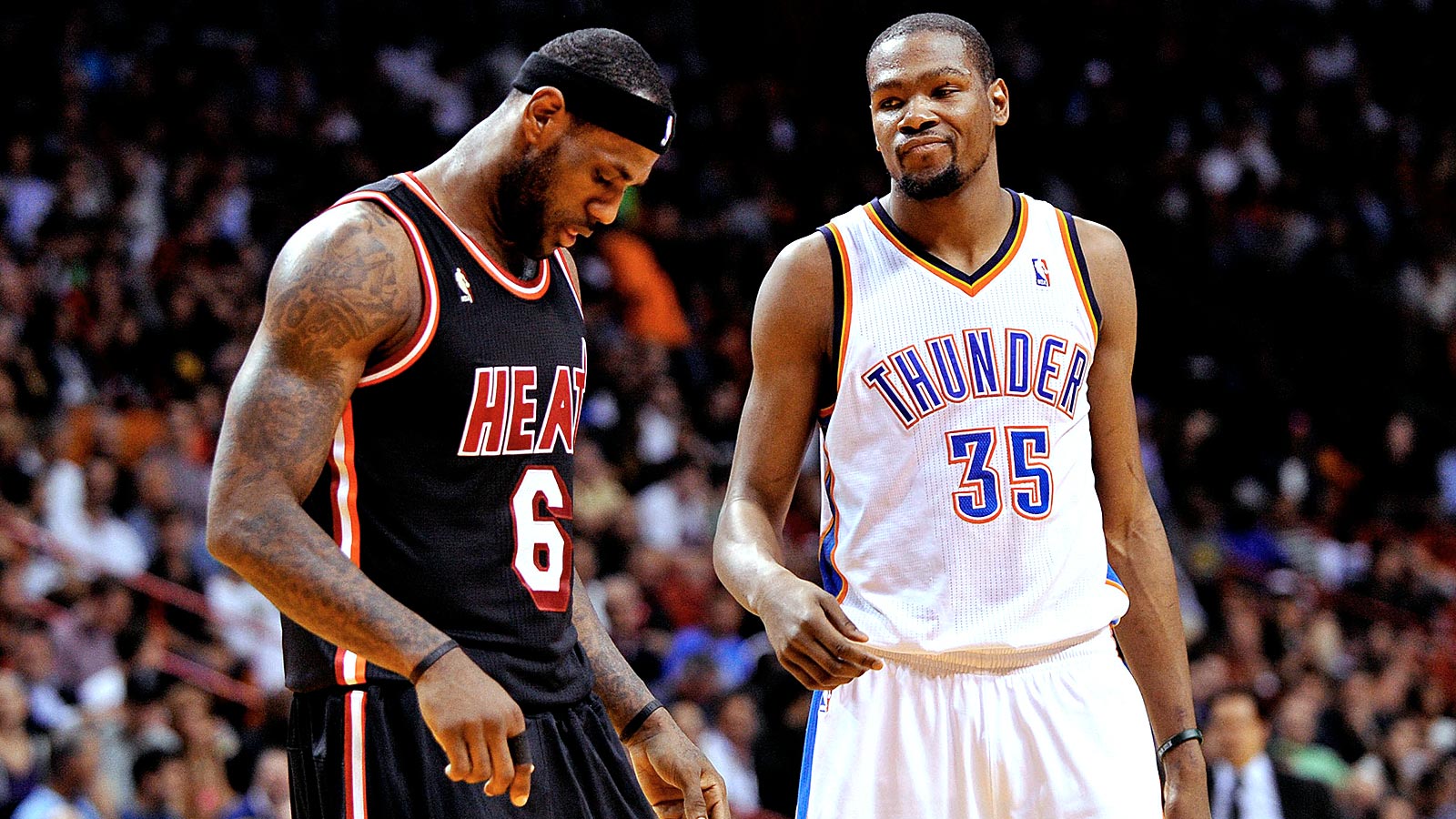 Free agency for Kevin Durant is still two seasons away, but Durant, the Oklahoma City forward, was talking about it Wednesday in Las Vegas as he practiced with Team USA for the World Basketball Championships.
"It's fun to see a guy think more about basketball for once, and himself," Durant said to CBSsports.com about LeBron James and the decision James made to return to Cleveland. "Great move to do it with a letter. That was pretty cool.
"It's great to feel wanted. You can tell, man, when guys are taking four or five trips to see teams; you've got to see what's out there if you're a free agent. You've got to look at your options."
Durant signed a five-year extension with OKC in 2010. It expires after the 2015-16 season.
Durant is from Washington D.C., and is friends with Wizards guard John Wall.
"I grew up watching the Wizards, the Bullets," Durant said to CBSsports.com. "I great up taking the train to that arena all the time. That whole city is part of me. It's in my blood. I love going back home to see my family and stuff and playing there, but I love Oklahoma City, too. I love it here. Who knows what will happen. You can never close the door on anything, but I like where I'm at right now and I can't answer those questions."
Durant also said it was hard to get free agents to sign in Oklahoma City. The Thunder missed out on Pau Gasol this offseason.
"It's kind of tough to see guys on Oklahoma City or Chicago, or Oklahoma City or L.A.," Durant said to CBSSsports.com. "But if they come to Oklahoma City and see the love they get here, guys would want to come."
Stay tuned to what will certainly be never-ending speculation on Durant from here until 2016.
Follow Andrew Gilman on Twitter: @andrewgilmanOK