Kevin Durant leads blindfolded James Harden in pickup game for new commercial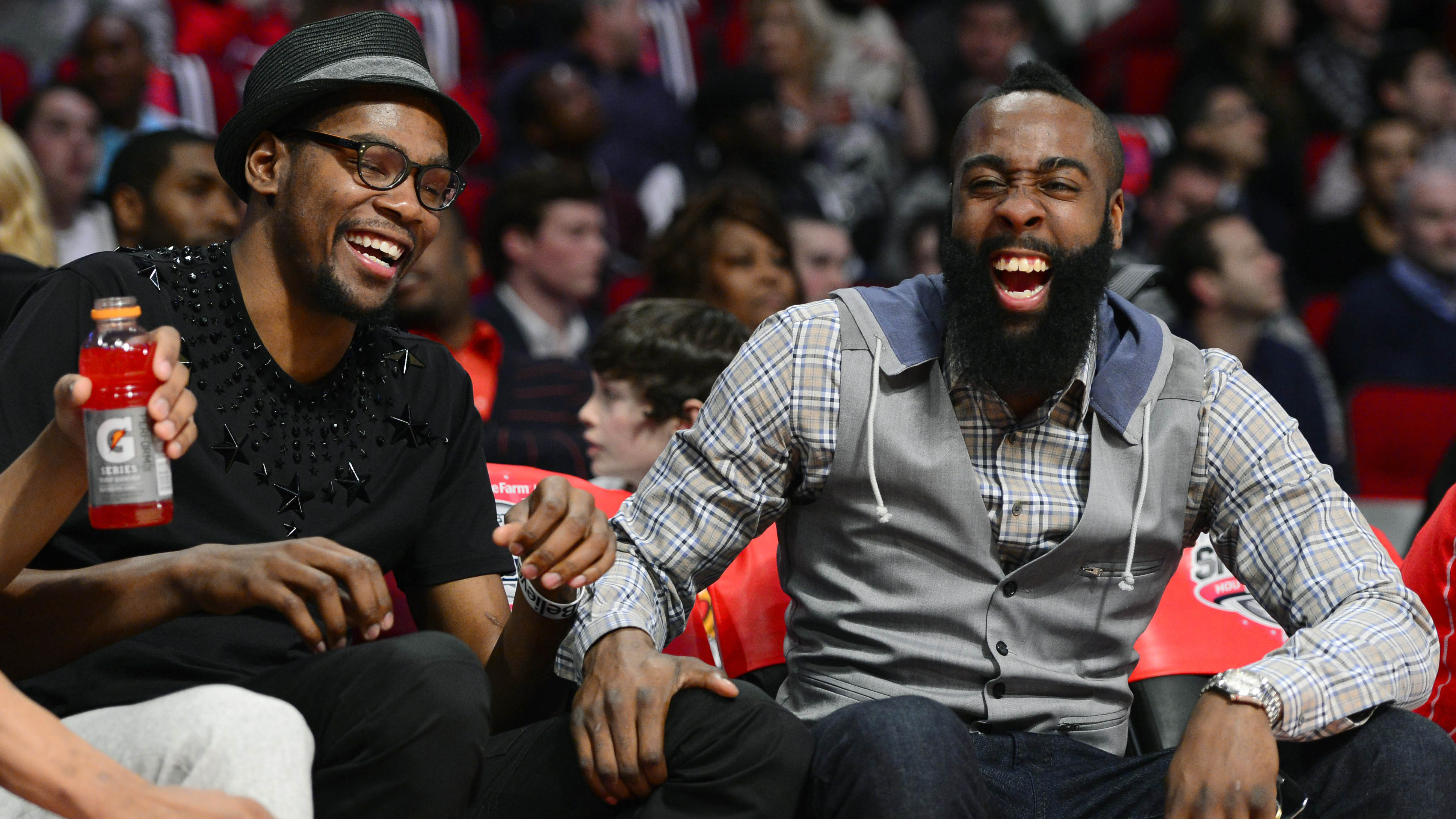 There are no hard feelings between former teammates Kevin Durant and James Harden.
Need proof? Durant didn't lead a blindfolded Harden off the roof of a tall building.
Let's explain. In a new commercial for BBVA, Harden takes on three defenders while blindfolded in Madrid, Spain atop a skyscraper. Back in Oklahoma City, Durant must be Harden's eyes just using cameras and microphones. Durant leads Harden through the defenders and Harden finishes with an impressive dunk.
It may be real, it may be fake (probably fake). But either way, it's nice to see the pair together again. If only Russell Westbrook was there.
(H/T Bleacher Report)
MORE FROM FOX SPORTS SOUTHWEST:
– Ranking NFL quarterback salaries
– Best college football traditions