Kevin Durant crashes the Internet, owns Google search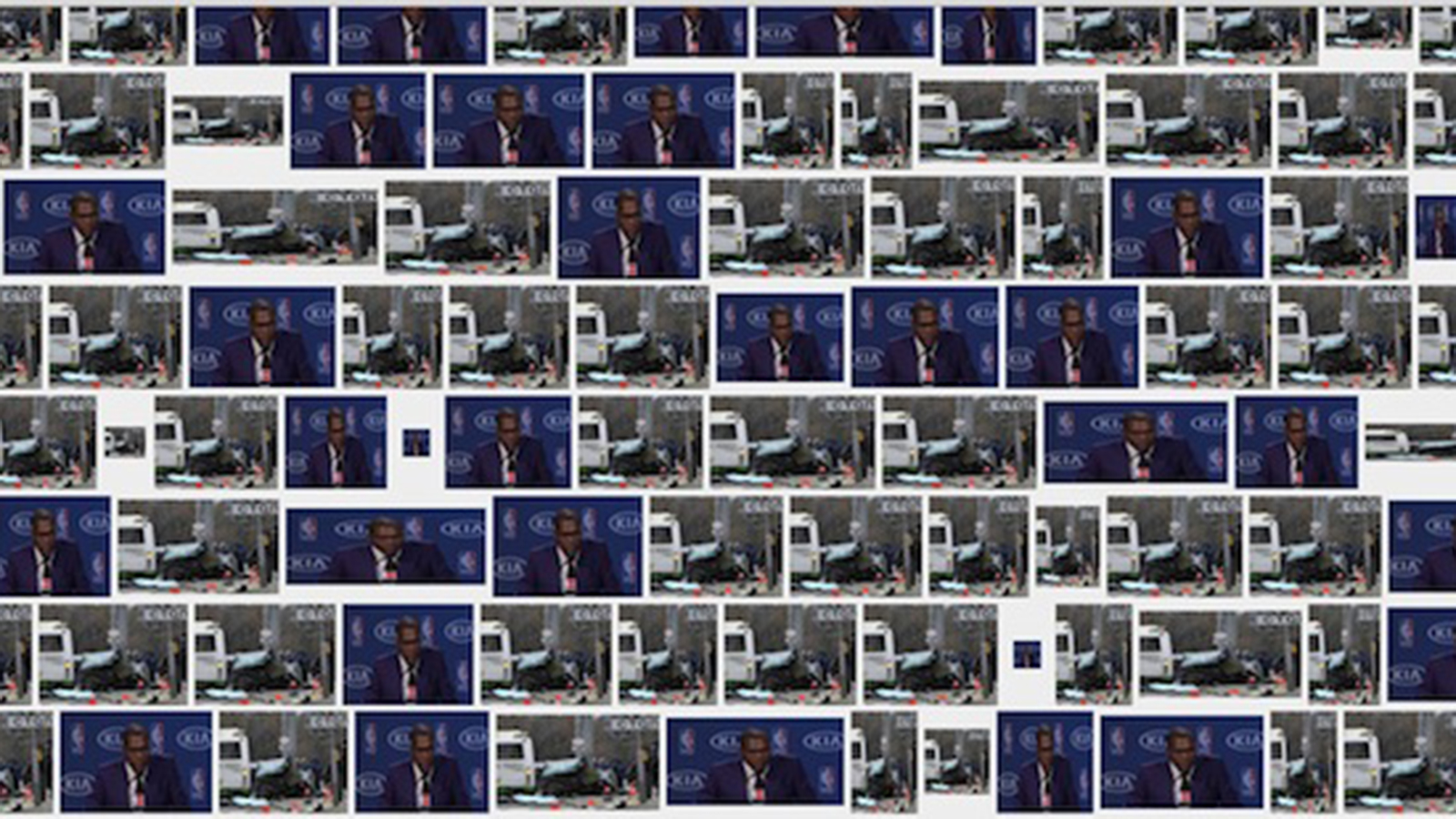 OK, he didn't break the Internet personally, but Kevin Durant's image was seen by almost everyone who did a Google search Tuesday morning.
A photo of the Oklahoma City Thunder superstar accepting his MVP trophy popped up alongside an image of a car crash in the Ukraine whenever somebody searched for anything on Google.
The bug was quickly caught by the search engine and corrected within 30 minutes.
As of now, it is unclear why the glitch happened. An expert told NPR that he believed it was just an error on Google's part, and not the work of a hacker.
"People are constantly pushing code changes to Google image search," Russell Brandom of The Verge explained. "My suspicion is something changed, someone screwed up and they fixed it."
Here's the story via NPR: