Kendrick Perkins responds brilliantly after Thunder leave him out of group photo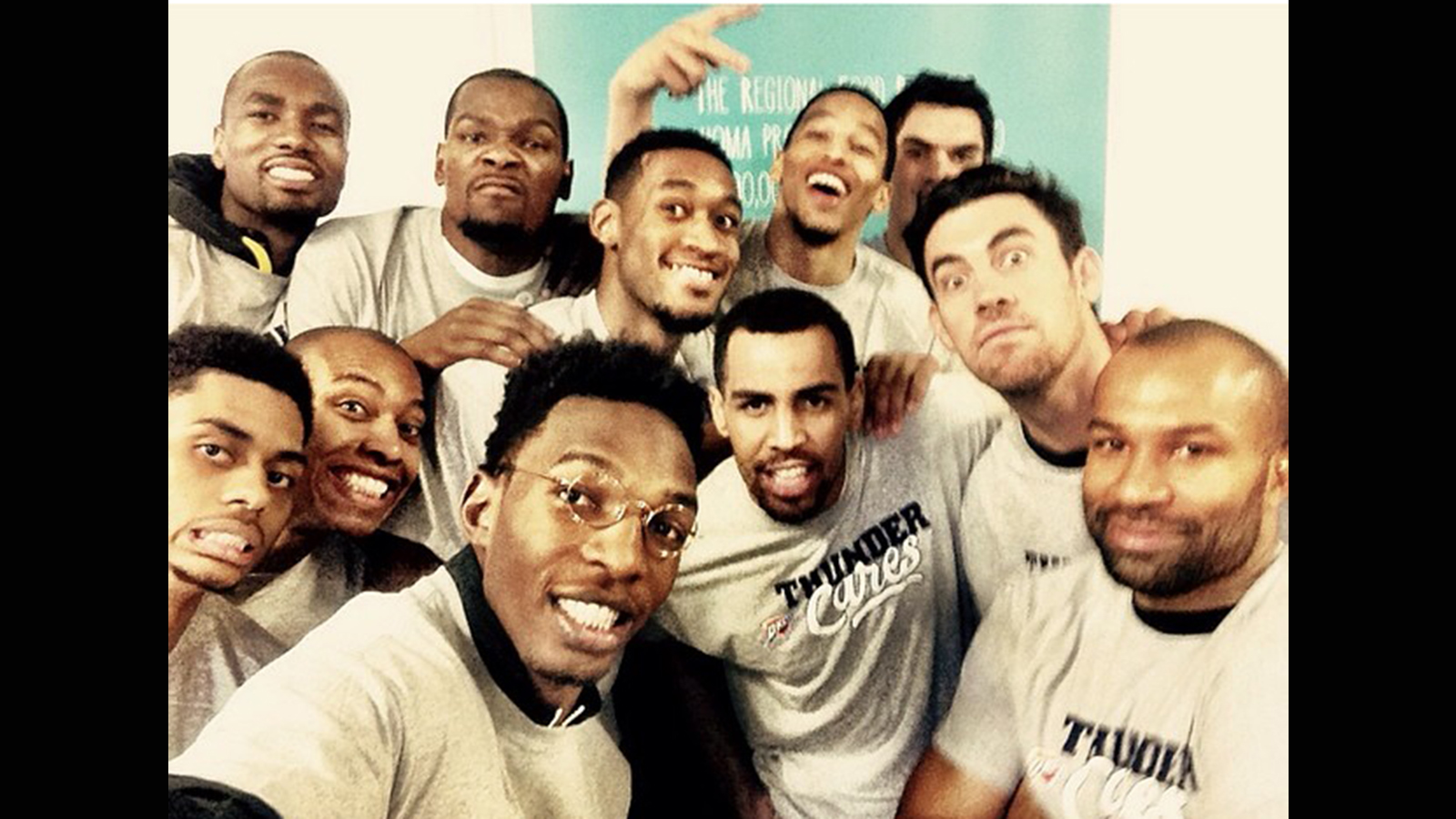 Take a look at the picture above. Notice anything missing?
If you said Kendrick Perkins, you'€™d be correct.
Oklahoma City's Hasheem Thabeet posted the team group shot on his Instagram account on Saturday with Perkins no where to be seen.
Many may not have even noticed, but Perkins certainly did. And his comeback was priceless.
This was not the first time the Thunder have left Perkins out of a group shot. Back in January, he pointed out another incident that left him upset with his teammates.
Perhaps we have a new Internet meme on our hands…
(H/T Bleacher Report)