K-State's rally fueled by not wanting to 'quit' like Florida State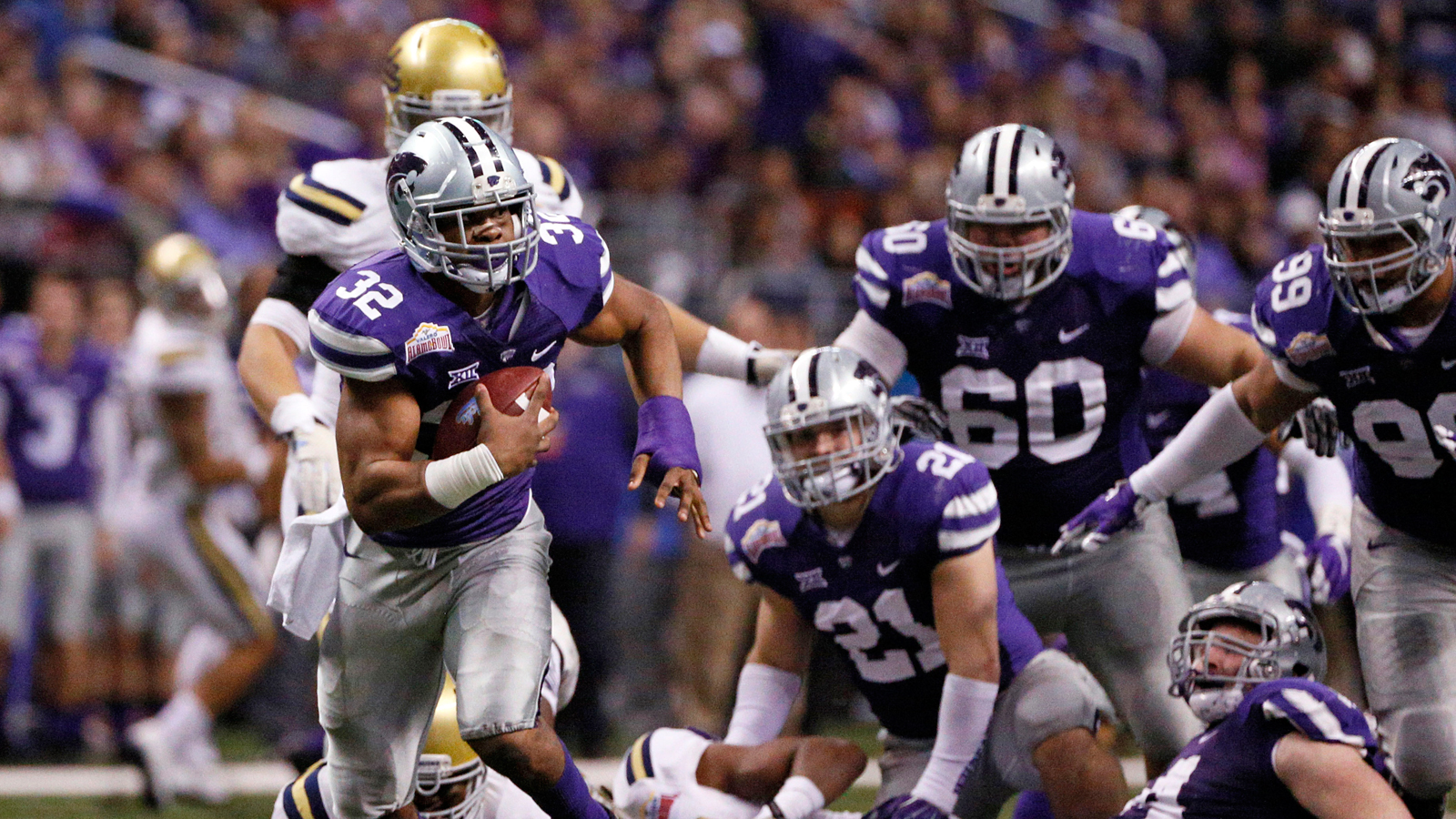 SAN ANTONIO — Kansas State has been watching and listening this bowl season.
After falling behind 31-6, the Wildcats didn't quit in a 40-35 loss to UCLA in the Alamo Bowl on Friday.
They saw Michigan State, Houston and Ohio State already make improbable comebacks and used it to fuel their second-half rally.
"Houston was down today 27 points going into the fourth quarter and scored 29 and won the ballgame, so it's doable, it's manageable," K-State coach Bill Snyder said.
Earlier in the day, the Cougars overcame the largest fourth-quarter deficit in bowl history (25) against Pittsburgh in the Armed Forces Bowl.
"We've been watching a lot of crazy bowl games," said wide receiver Tyler Lockett, who had 13 receptions for 164 yards and two touchdowns. "We watched Baylor go up 20 against Michigan State and all of a sudden Michigan State came back. We just heard about Houston, down by 30 points in the fourth quarter, coming back and beating Pittsburgh."
And after seeing Florida State get blasted 59-20 by Oregon in the Rose Bowl on Thursday, Snyder seemingly wanted to make sure his team's effort wouldn't be compared to the Seminoles.
"We had heard a TV announcer indicate in another ballgame that a football team had quit," he said. "That's the last thing in the world anybody wants to hear on national TV. I assure you that, and I reminded our youngsters of that, that we weren't about to let somebody say that about us. And they didn't. They didn't. They made the best effort."
Follow me on Twitter @LouisOjedaJr
MORE FROM FOX SPORTS SOUTHWEST:
– Highest paid coaches in college football
– Ranking NFL quarterback salaries
– Oldest player on every NBA team