Kansas QB Jake Heaps, two others leave program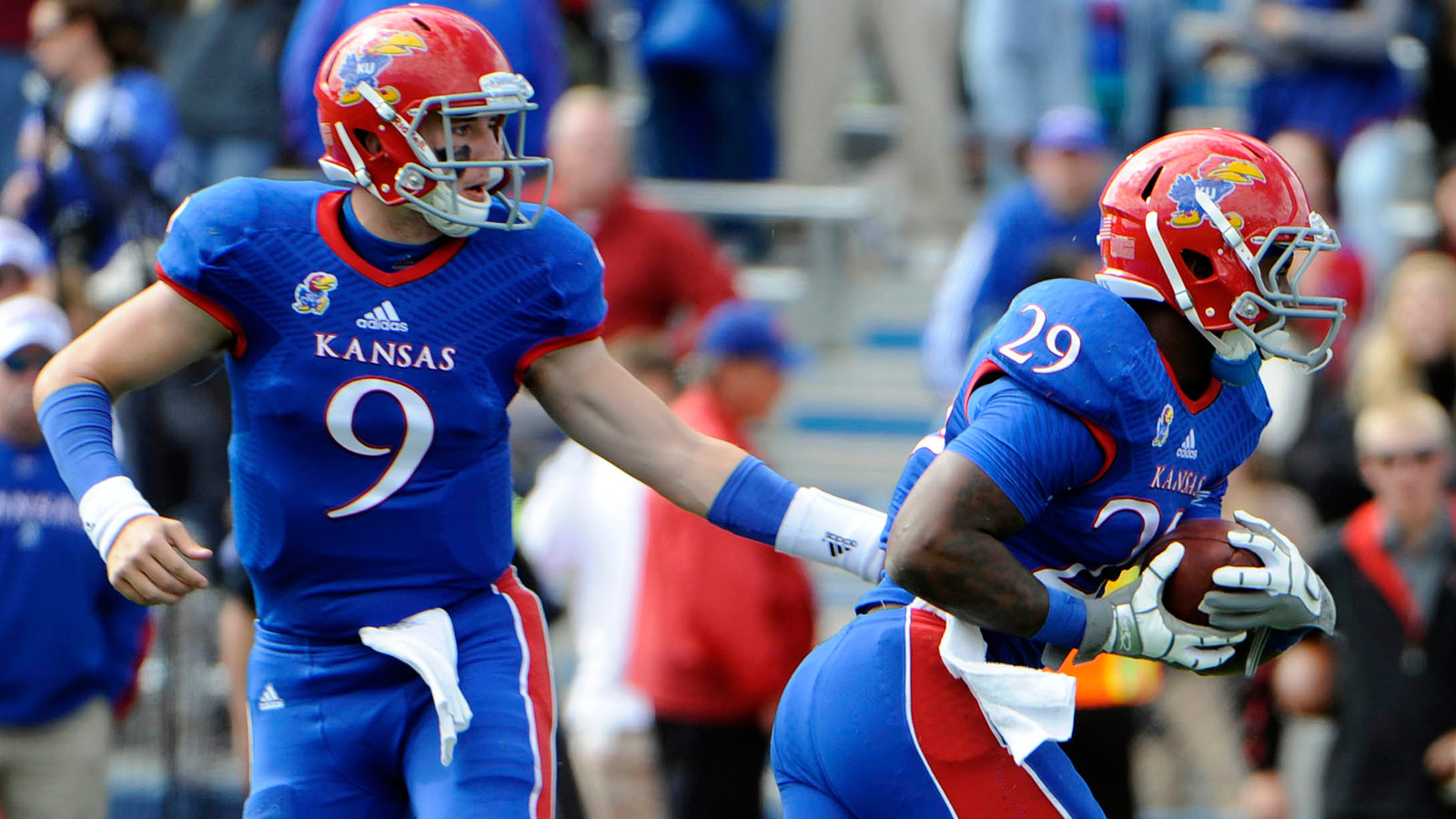 Charlie Weis landed two big quarterback transfers shortly after becoming the head coach at Kansas.
The plan seemed in place.
A little more than two years later, that hasn't been the case.
Jake Heaps, who originally transferred from BYU, plans to graduate in June and leave the program, Weis announced on Friday.
Receiver Andrew Turzilli graduated in May and also plans to leave.
"I'm proud that both of these young men leave Kansas as graduates," Weis said in a release. "I would like to thank them for their contributions to KU football and wish them the best."
The Jayhawks also announced that running back Darrian Miller left the team for personal reasons. Miller was originally dismissed from the team in January 2012 before being reinstated after a year in junior college, where he did not play football to preserve a year of eligibility.
Heaps started the first nine games of the season, completing 128-of-261 passes for 1,414 yards with eight touchdowns and 10 interceptions.
Rising sophomore Montell Cozart replaced him for the final three games of the season, helping KU beat West Virginia to snap a 27-game losing streak in Big 12 play.
Weis named Cozart Kansas' starting quarterback after spring practice, which spawned rumors that Heaps was on his way out.
Over the past six weeks, Weis had brushed off questions about Heaps' future in the program.
The Jayhawks welcomed Notre Dame graduate transfer Dayne Crist before the 2012 season, but Crist was benched for then-freshman Michael Cummings.