Big 12's tourney performance a disappointment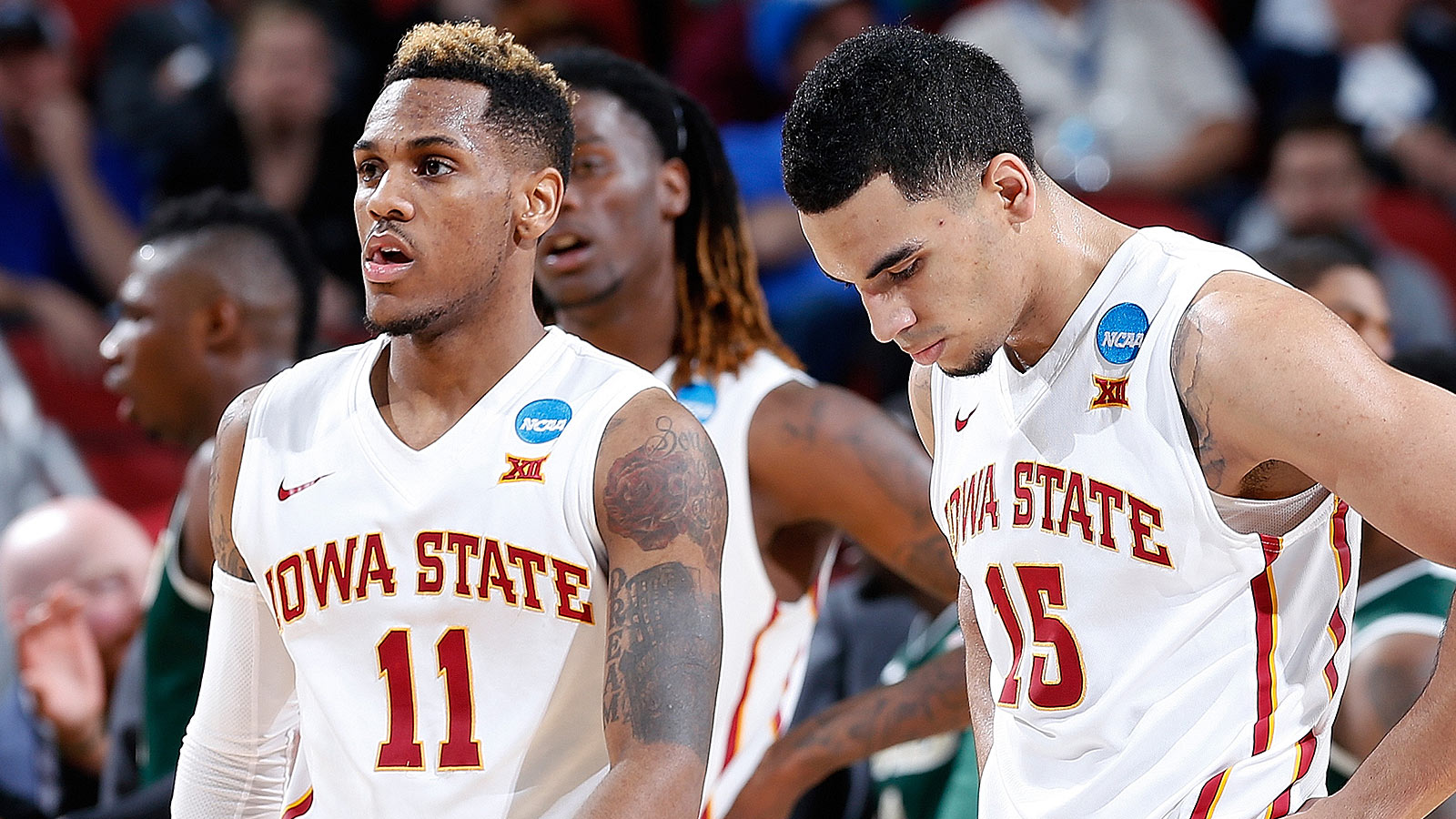 UAB? GSU?
SMH.
The Big 12 was supposed to get an opportunity to validate its season-long hype session as college basketball's best conference late this week in a handful of high-stakes Sweet 16 matchups.
Instead, Iowa State and Baylor began the Big 12's NCAA tournament Thursday afternoon as poorly as imaginable, dropping embarrassing openers to Alabama-Birmingham and Georgia State and leaving the conference collectively shaking its head.
The Cyclones' loss featured three lead changes in the final minute, before UAB tipped the scales in their favor for good. That sent Iowa State home to stare at its Big 12 Tournament trophy and wonder why it could never pull away from a team that lost four games to losing teams in the season's final six weeks.
Meanwhile, Baylor fell asleep and somehow squandered a 12-point lead in 159 seconds to Georgia State, who also collected two of its final three losses of the regular season to teams with losing records.
R.J. Hunter delivered the death blow to Baylor's season, draining a deep three-pointer with 2.6 seconds left. It knocked his dad, coach Ron Hunter, off the stool he'd been coaching on, thanks to a torn Achilles tendon he suffered celebrating the Panthers' Sun Belt tourney title.
Three days later, Kansas spent its afternoon getting bullied by "little brother" Wichita State, who ran away with a 78-65 win and a surprisingly drama-free second half.
Oklahoma and West Virginia won their way into the Sweet 16 on Sunday night to save the tournament from being a total embarrassment, but it's still easily categorized as a disappointment.
With five teams earning top five seeds, there was no reason for the Big 12 to not have at least three members among the final 16 teams standing.
After a combined 9-12 record in 2013 and 2014, the league figured to snap out of its string of losing seasons on the game's biggest stage.
Through the first weekend, the Big 12 is 5-5 and will be the underdog in both matchups this weekend when Oklahoma (despite being four seed lines higher) takes on Michigan State and West Virginia tries to end Kentucky's perfect season.
Both teams will have to win or one will have to reach the Final Four for the Big 12 to avoid a third consecutive season with a losing record in the tournament.
UAB and Georgia State were not particularly dangerous 14 seeds. Wichita State was absurdly underseeded, but proximity aside, the manner in which Kansas was eliminated — outplayed, out-hustled, outshot, out-defended and out-toughed — added a level of shame to the end of the Big 12 regular season champion's season.
Perry Ellis was healthy again. Georges Niang wasn't bleeding from the head or nursing a broken foot. Baylor didn't run into a buzzsaw named Wisconsin.
There were no excuses for the Big 12 to miss the mark on expectations by a wide margin. Now, as the ACC basks in the glow of its 11-1 tourney mark and five Sweet 16 teams, the Big 12 can say goodbye to its reputation as college basketball's best league this season.
Two upsets and an ugly KU loss don't completely negate what was a strong season for the league, but considering its thin resume of headline-making wins, it does legitimize the questions of just how good the conference was this season.
Was the Big 12 as good as everyone thought?
SMH.
MORE FROM FOX SPORTS SOUTHWEST:
– Ranking NFL quarterback salaries
– 21 Fun Facts about the NCAA tournament
– Highest paid player of each NBA team
– College football's highest paid coaches in 2014