K-State 'waited until basketball season' for Kansas, 'now what?'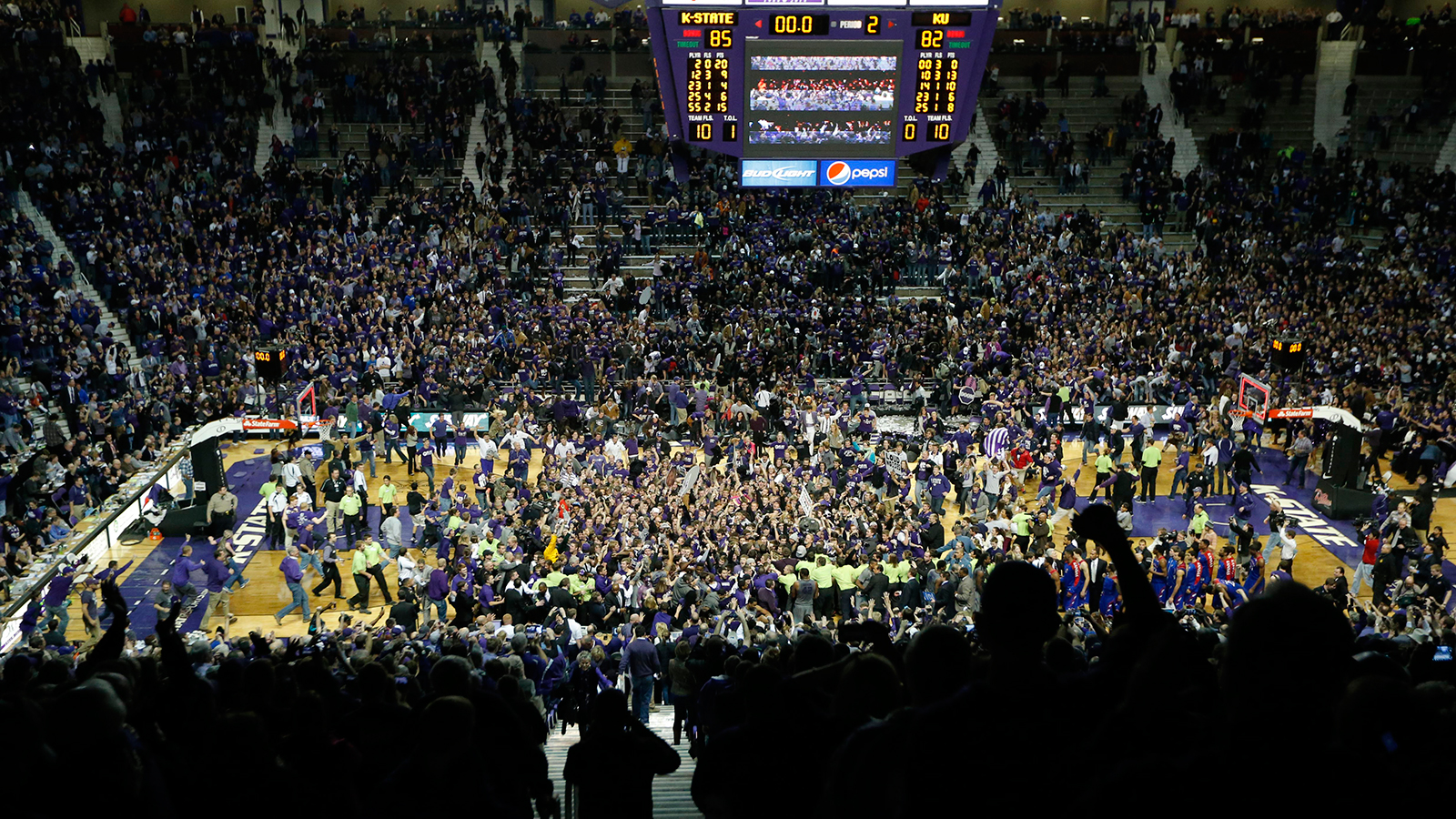 Kansas football is bad. There's no other way to say it.
The beginning of the fall semester in Lawrence is usually just an anxious waiting period until the doors of Allen Fieldhouse open.
In the Sunflower State, the Jayhawks dominate in basketball, and the Wildcats annually claim football bragging rights.
Kansas State has won five in a row in football, but Kansas fans can always just tell the Wildcats to "wait until basketball season."
K-State lost the first meeting on the court this season, but the unranked Wildcats knocked off the No. 7 Jayhawks in overtime 85-82 on Monday.
Wins over their in-state rival in basketball are hard to come by, so the Wildcats are enjoying this one.
Hurry while supplies last! #GoState #Basketball pic.twitter.com/q3jKAdK6eW

— K-State Super Store (@kssuperstore) February 11, 2014
Don't get too exited though. There could always be one more meeting this season in the Big 12 tournament.