Johnny Football to be featured in baseball card sets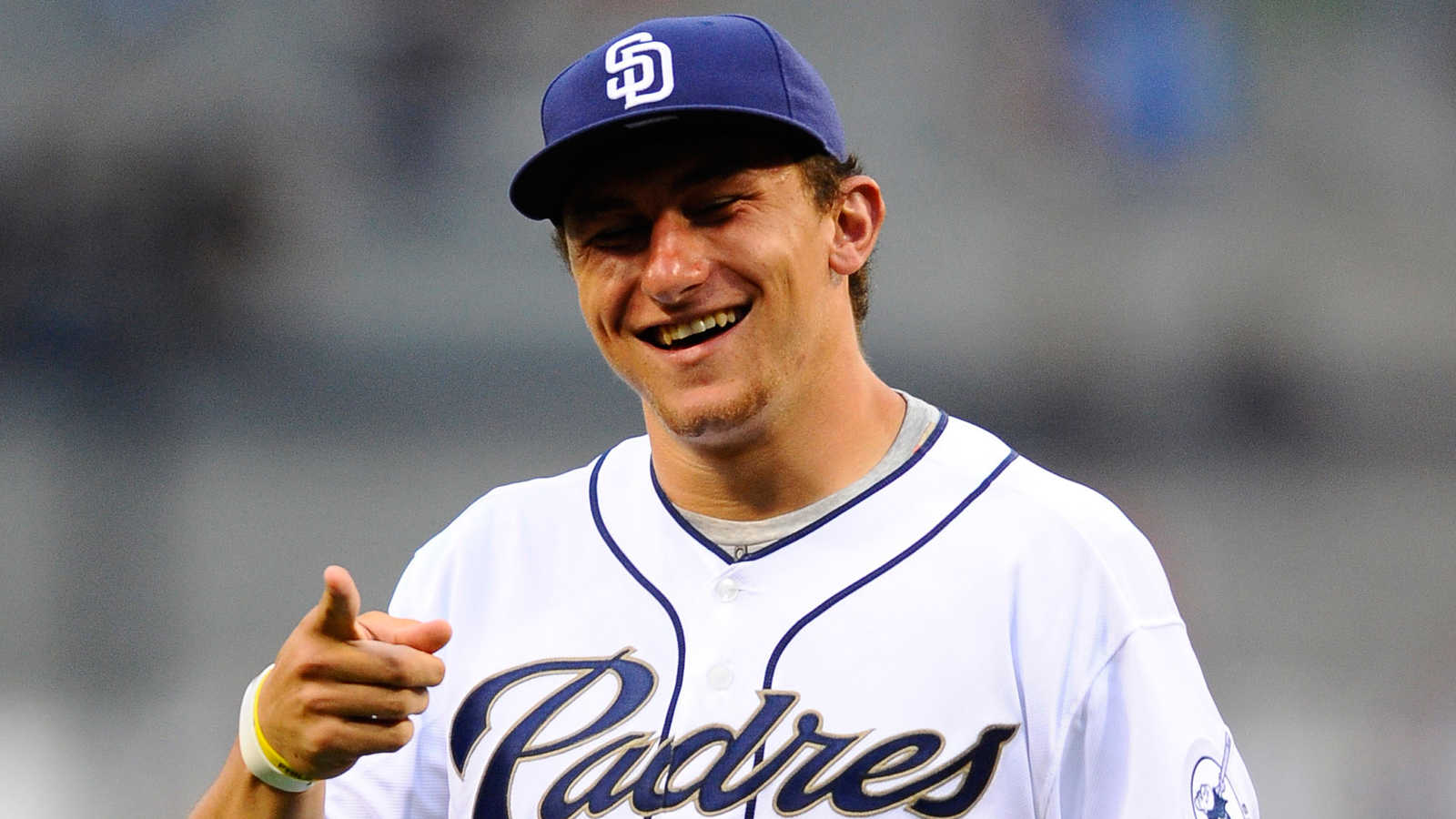 Johnny Football is trading in his football for a baseball soon.
At least in the cardboard variety.
The most famous backup quarterback in the NFL will be featured in three baseball card products produced by Leaf this fall.
Manziel, who was drafted by the San Diego Padres in the 28th round of the June draft, will be featured in the Leaf Metal, Leaf Valiant and Leaf Trinity sets that come out in late October, late November and late December.
"For us it's more about the idea of Johnny Baseball," said Leaf owner Brian Gray. "It's very intriguing to include him with the other draft picks but he was drafted and this is purely a draft-pick set. All of the guys in the set were drafted in 2014. From the standpoint of adding Manziel we thought it would be cool and it also adds a lot of value to our product."
The Manziel cards, which will feature different variations of a picture of him throwing out the first pitch before a Padres game, won't be easy to get. Gray said he expects the print run for each one to be less than 100 and closer to 50. And all of the Manziel cards will be autographed.
Manziel isn't the only NFL quarterback in a baseball card set. Seattle quarterback Russell Wilson was featured in a Topps Bowman set that was released earlier this year. Wilson was depicted in a Texas Rangers uniform after the club acquired him last year in the Rule 5 Draft.
That card, which was short printed, initially sold for more than $100 and was not signed by Wilson.
Manziel hasn't played baseball since he was in high school at Kerrville Tivy. He did consider playing at Texas A&M before his football career took off.